Many people will historically have a fitted bath in a compact bathroom. Times are changing however and modern bathrooms are getting bigger. A fitted bath can still be the perfect option to maximise space even in a larger room, especially if you have a seperate shower or furniture to include. Rectangular baths are easy to position against a wall or in a corner, and can be used as a shower with the addition of a bath screen and a bath/shower mixer. Single end baths can be used as a shower, and often give greater leg room. Whereas double end baths look stylish, and are more comfortable for use by 2 people.
Leading bathroom manufacturers including Adamsez, Carron, Heritage, Imperial, Frontline, and Pura offer a massive choice of baths. Many different shapes, sizes and price ranges are available.
Taking just one of these mnufacturers as an example, Carron Bathrooms produce 20 different straight baths. They each come in a different sizes, and are available as Carronite or standard acrylic. Carronite is their super strength reinforcement system. There are even options for bespoke whirlpool systems and integrated lights in many baths.
Bath sizes start from the 1250mm Sit bath with integrated seat, and 1400mm straight bath for where space is a premium.  Larger bathrooms can be fitted with 1800mm and  1900mm length baths for maximum bathing area. A standard size of bath is generally 1700mm.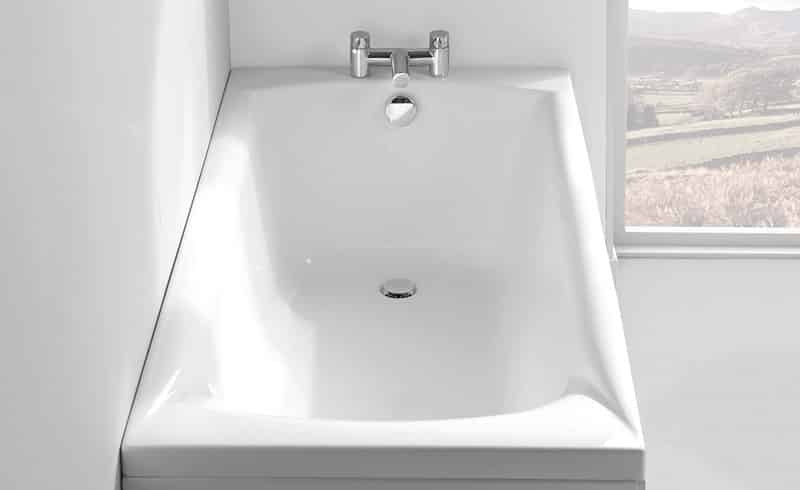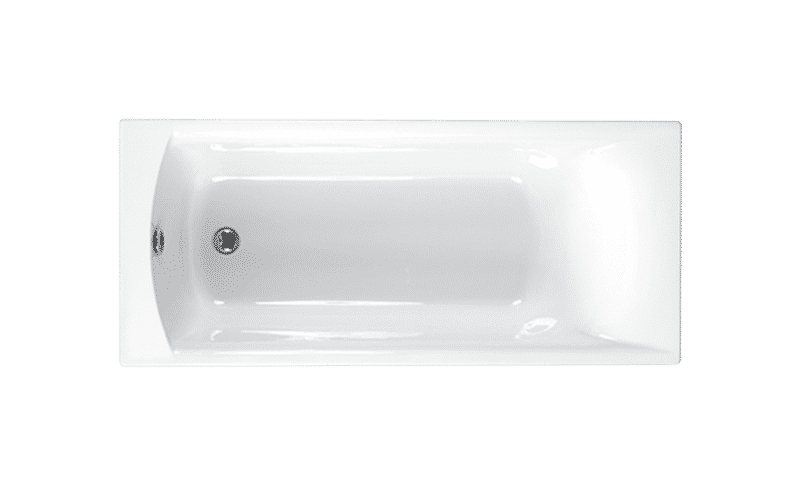 Both Carrons Delta 1400 bath (shown left) and the Imperial 1400 bath (shown below) have been designed for the smaller bathroom. However, they have all the features and style of a standard size or larger bath. Choose from 5mm acrylic or strengthened Carronite. A choice of panels, whirlpool, grips and headrest are just some of the many options available.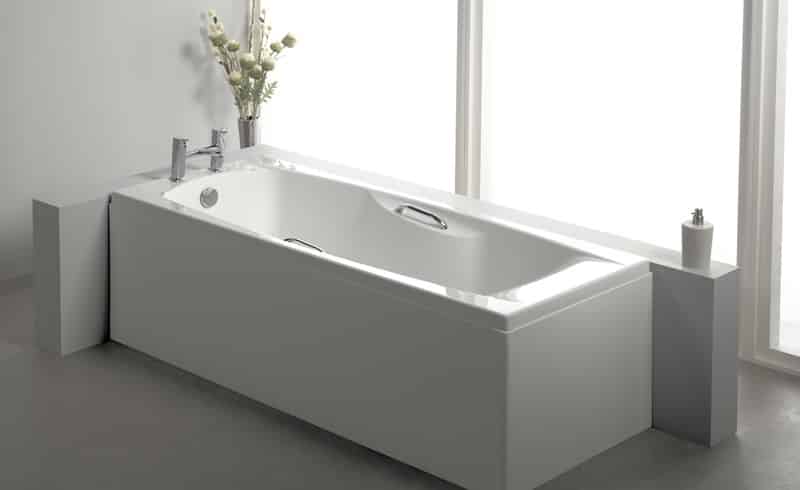 single ended fitted baths
Pura Bathrooms produce their range of premium baths in a variety of sizes and styles. They are rigid and strong due to the Puracast strength process. All are hand finished in the UK to the highest standard. Perfect for all styles of bathroom.
Puracast baths are made from 5mm acrylic and reinforced with 7 layers of hand applied fibreglass core matting and resin bonding. The timber framed bath rims and bath bases are fully encapsulated in fibreglass matting and resin bonding. This gives extra rigidity and means no flexing when you step in, perfect for having a shower.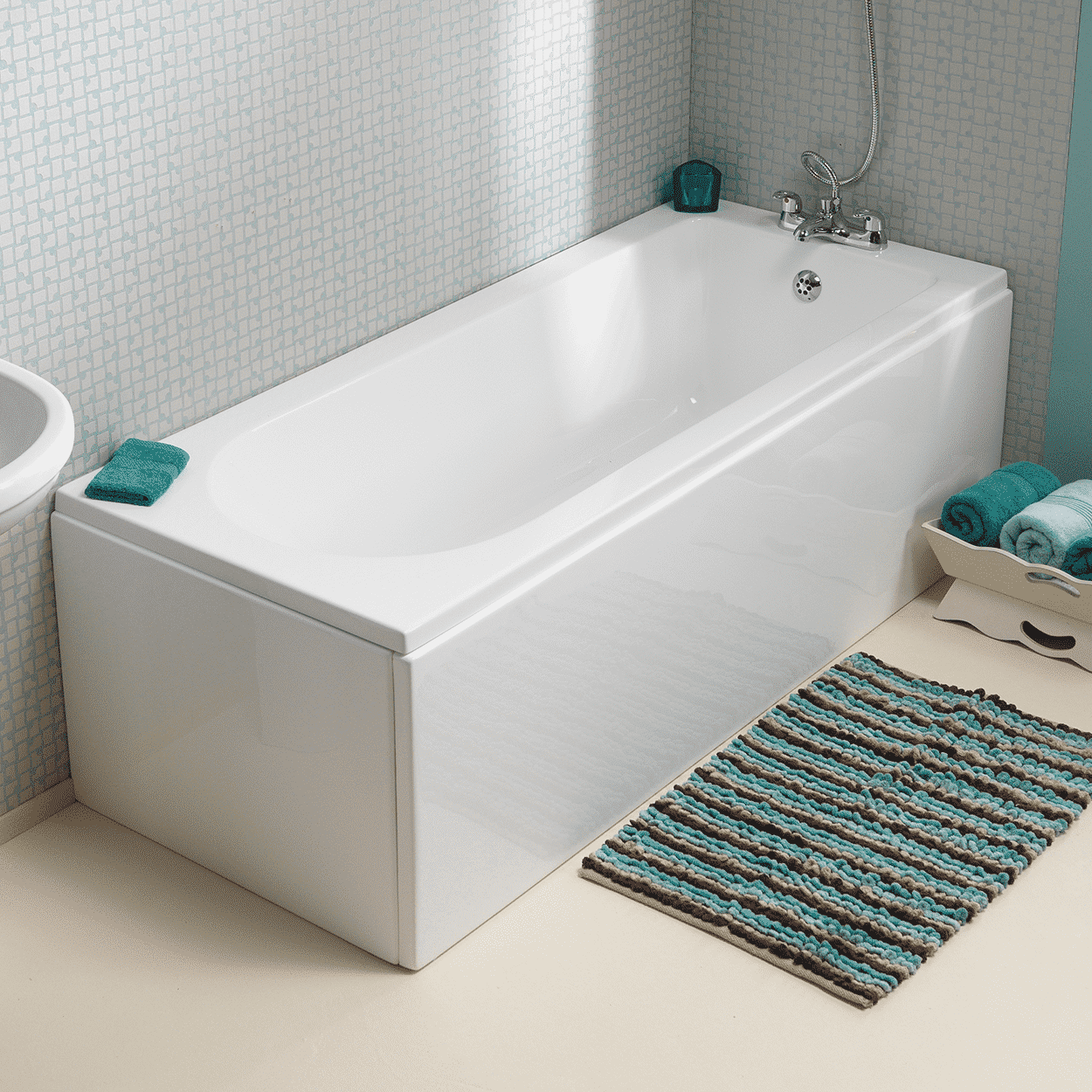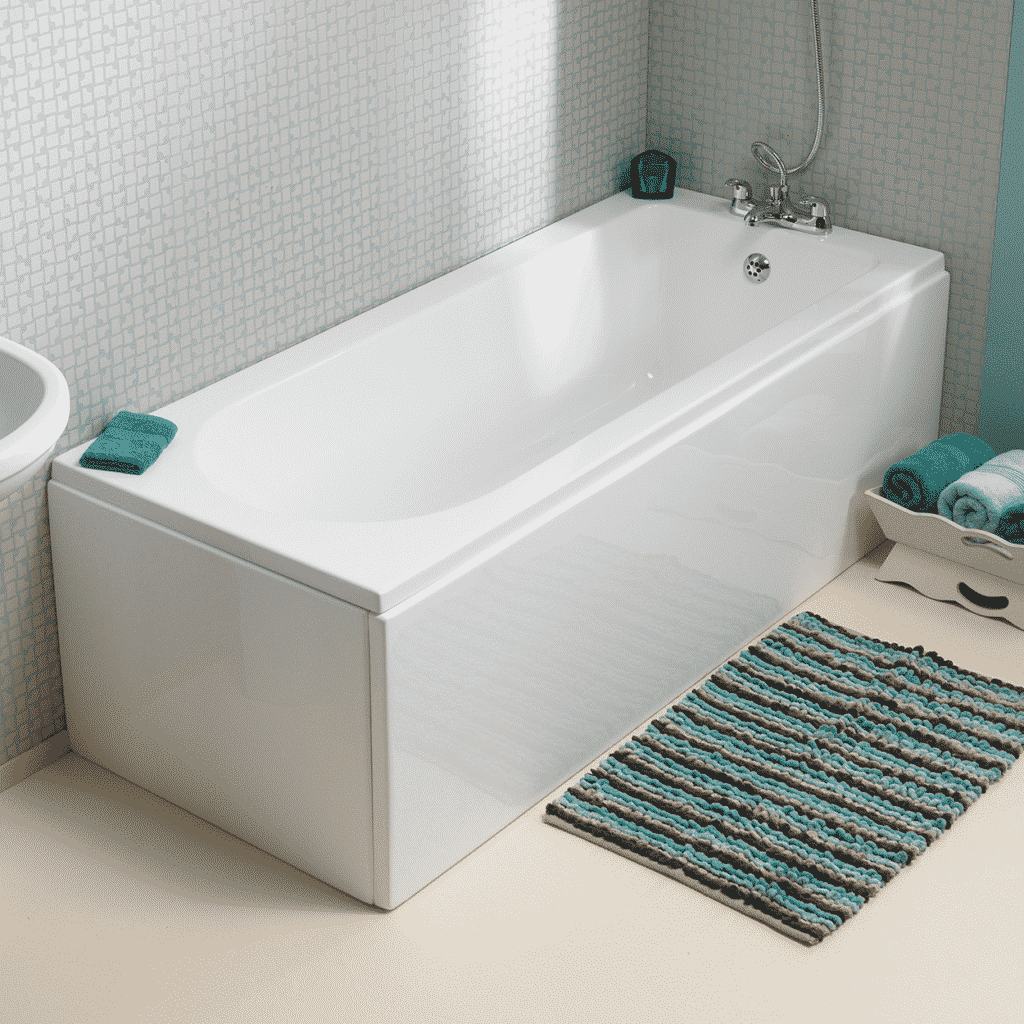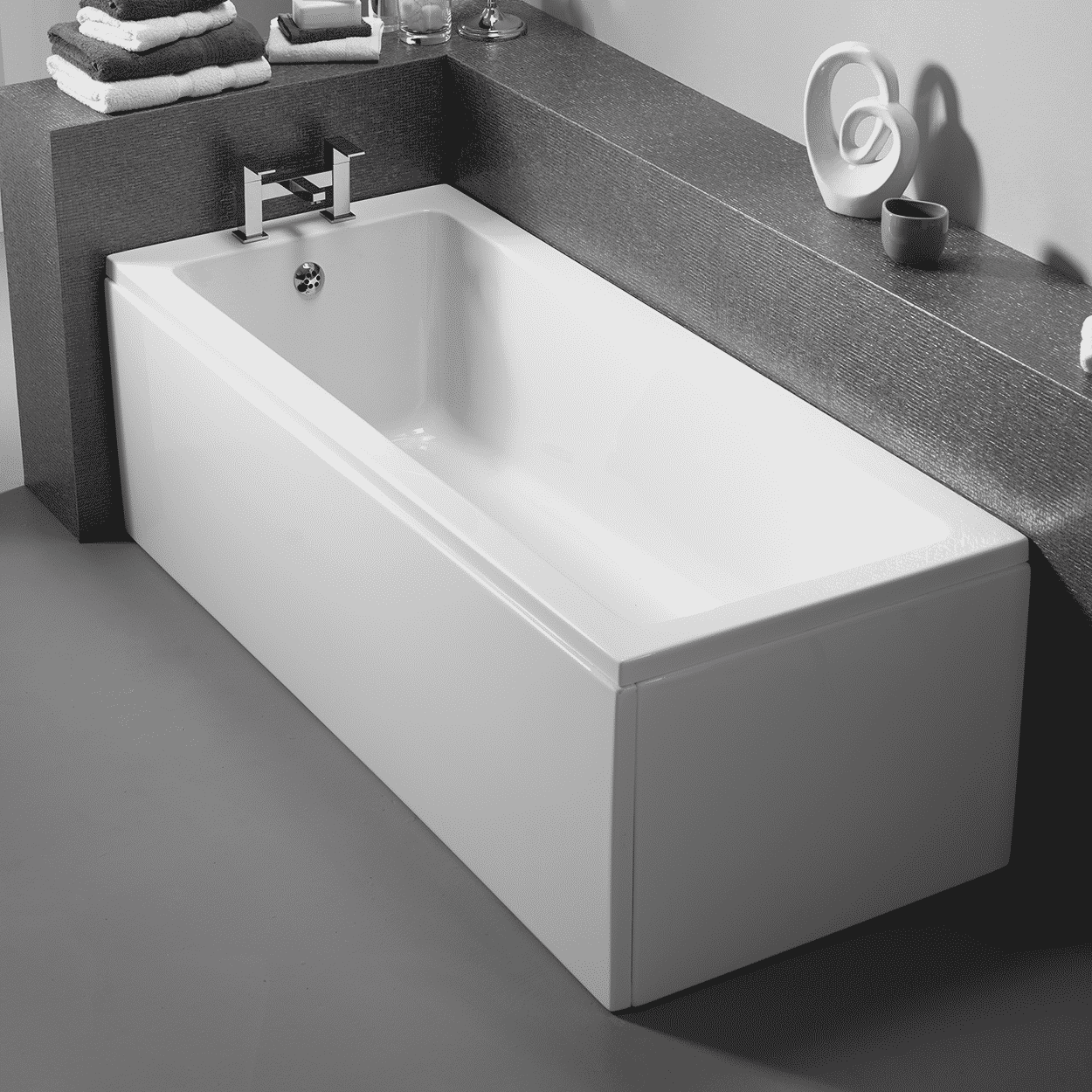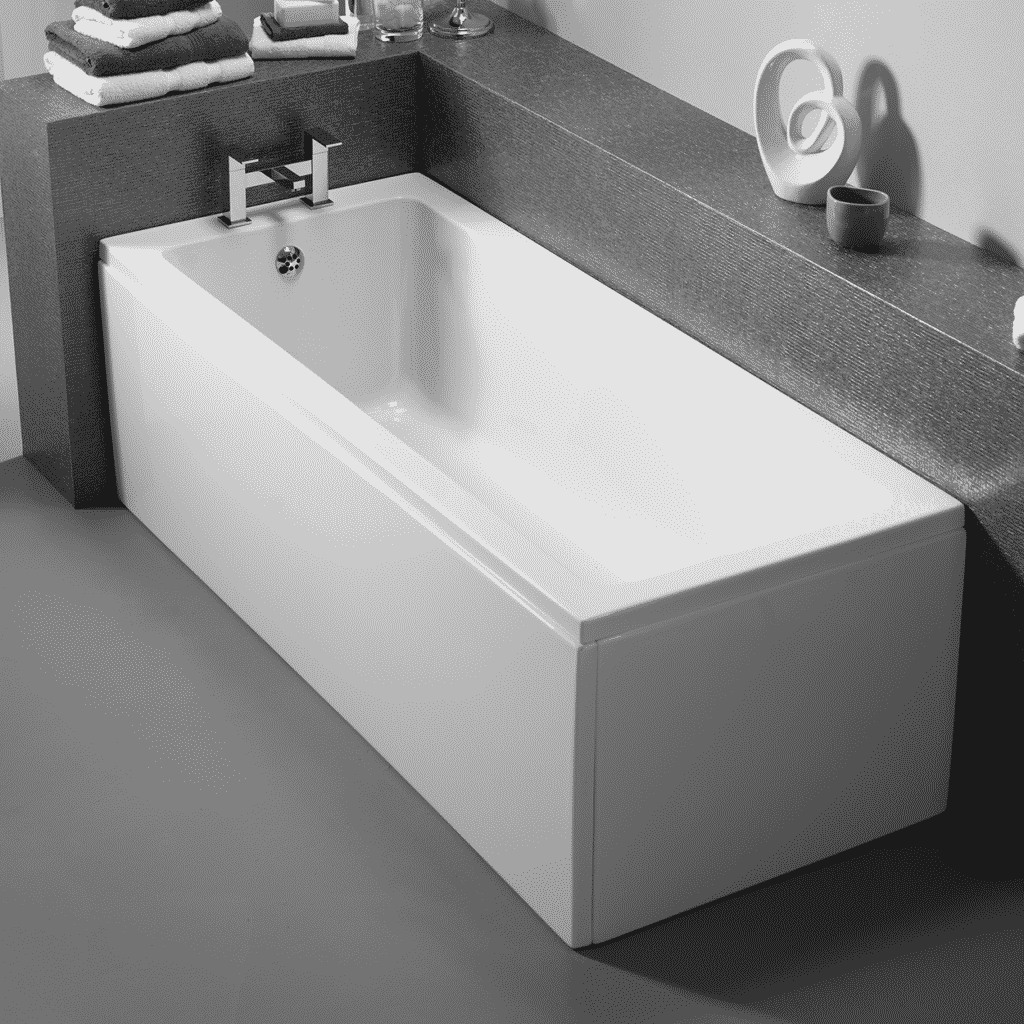 Enjoy total luxury with the strength and beauty of a Puracast bath.
 The Puracast Wave single ended bath with its soft curves and elegant style (shown left), and the bold and modern Puracast Bloque single ended bath with its urban style, straight lines and gently sloping ends (shown above).
All Puracast baths are strong, warm to the touch and will retain heat longer than similar baths, due to being made using only premium materials.
Both baths are available as double ended baths and come in a range of sizes.
Double Ended fitted baths
Double ended baths give a true air of luxury, and therefore are the focal point of any bathroom.
The waste and overflow are positioned in the middle of the bath with a sloping end either side. This makes the bath comfortable to be enjoyed by two people.
Baths are available in a variety of sizes, including 1700mm, 1800mm and 1900mm versions.
Heritage fitted baths are made from high quality acrylic with their special Solid Skin coating. You can easily install a shower over a fitted bath by adding a bath screen.
Their baths are manufactured to the highest standards and all come with a market leading lifetime guarantee.
The Claverton bath (shown left) has a classic design that brings an elegance to the bathroom, making it the centre of attention.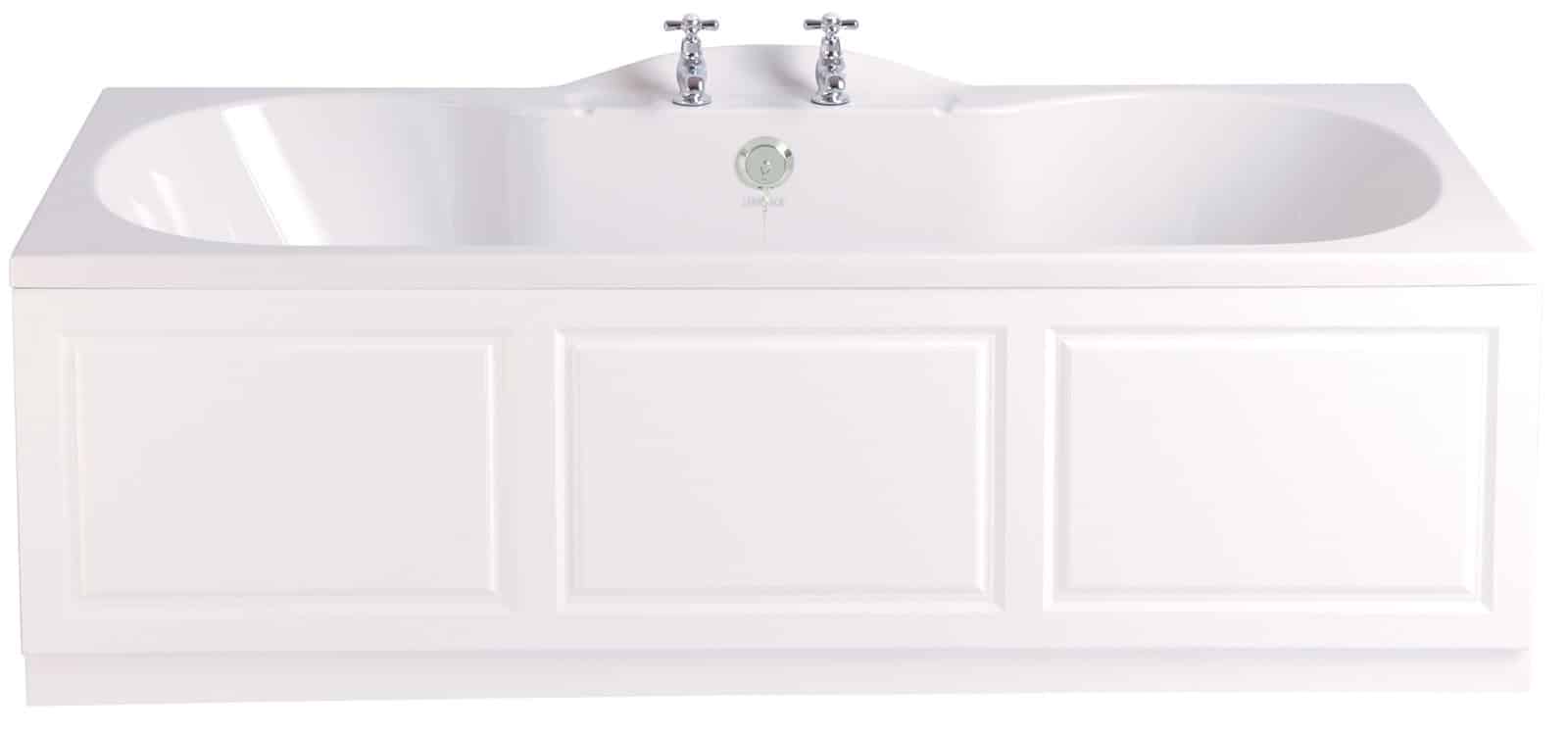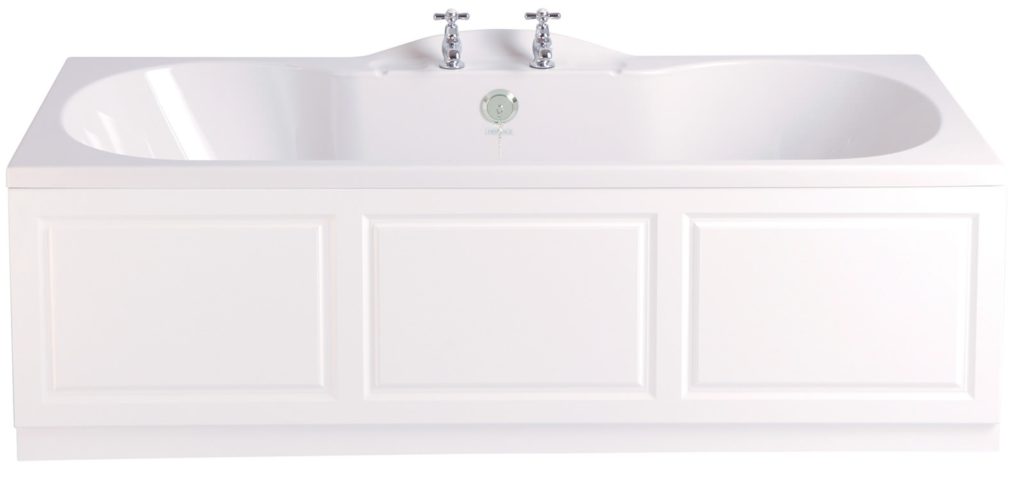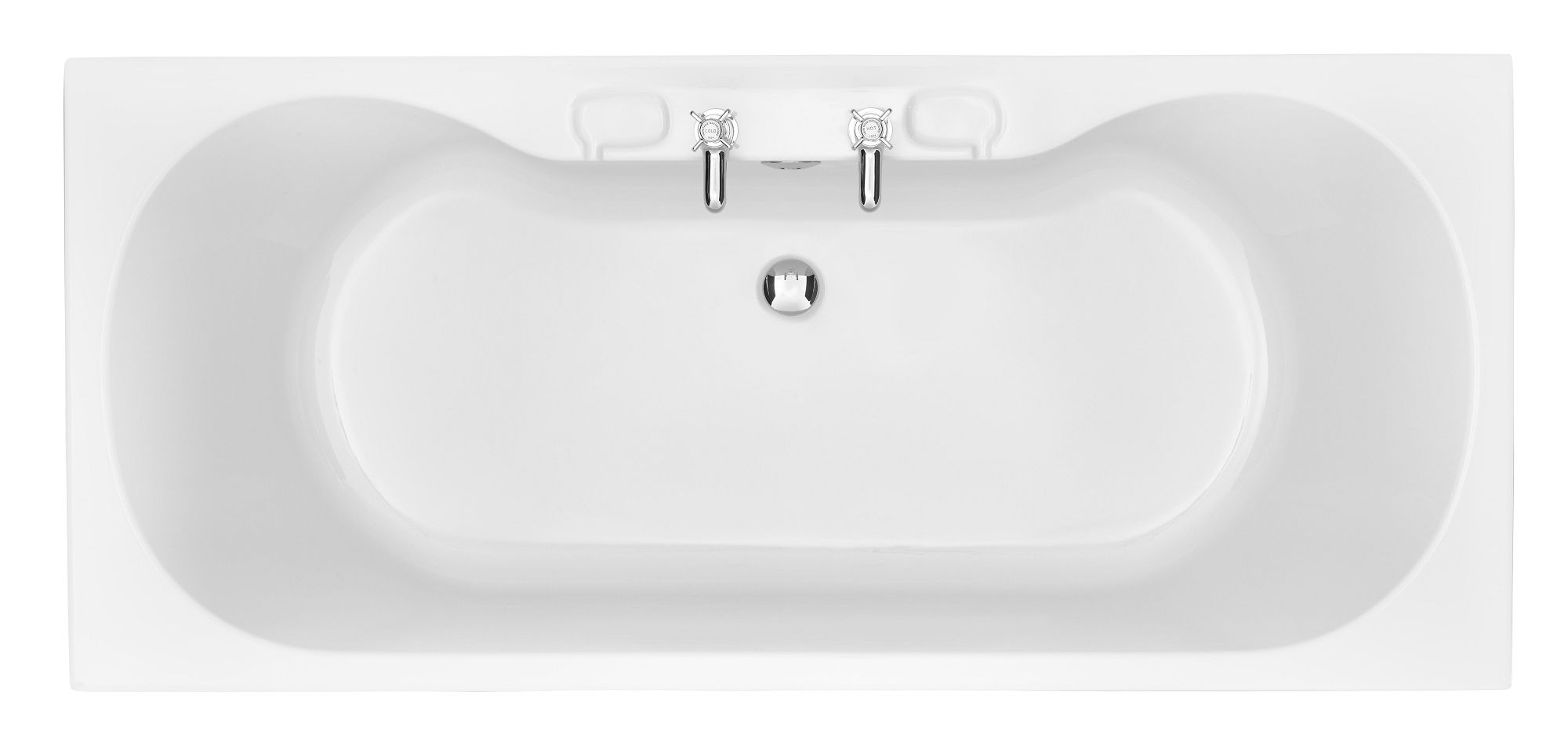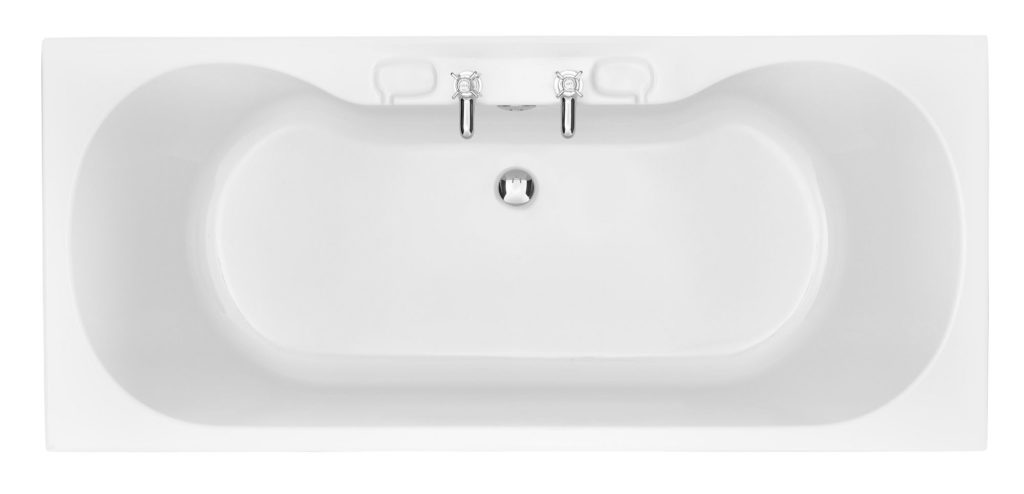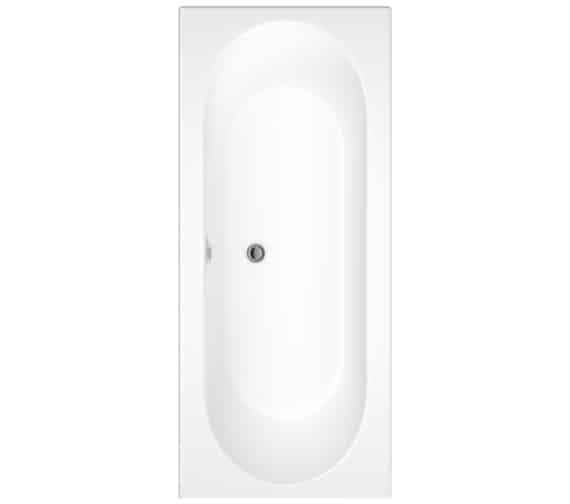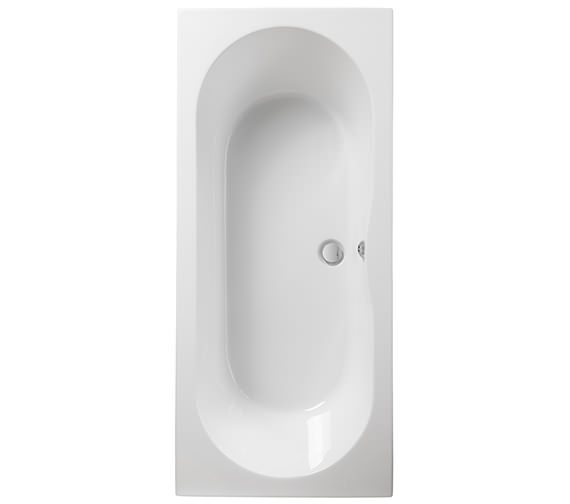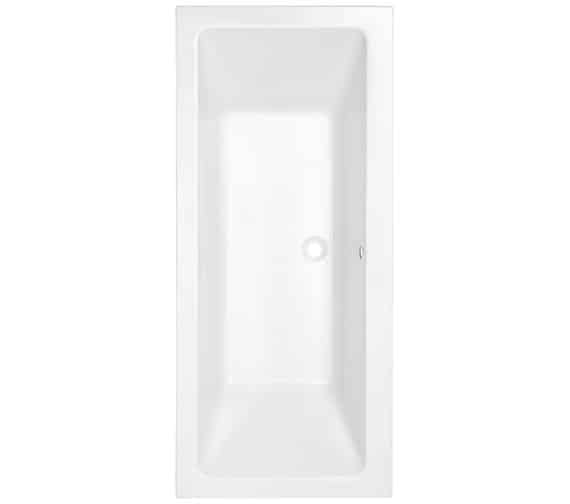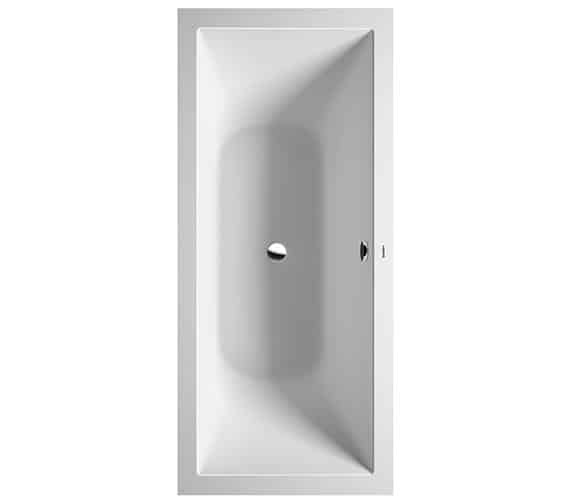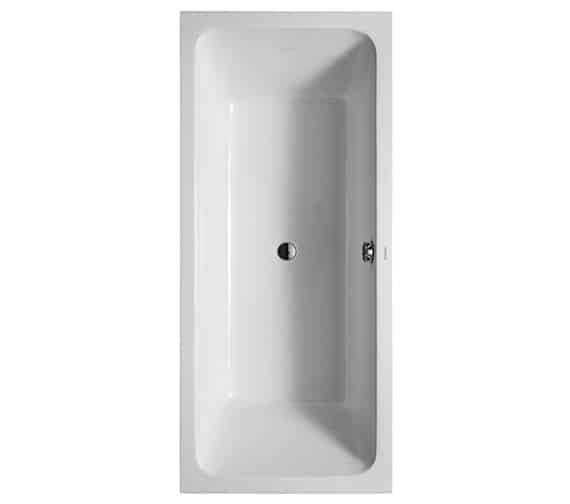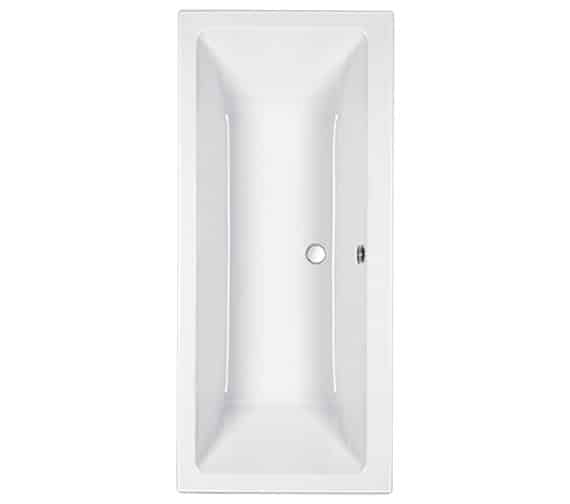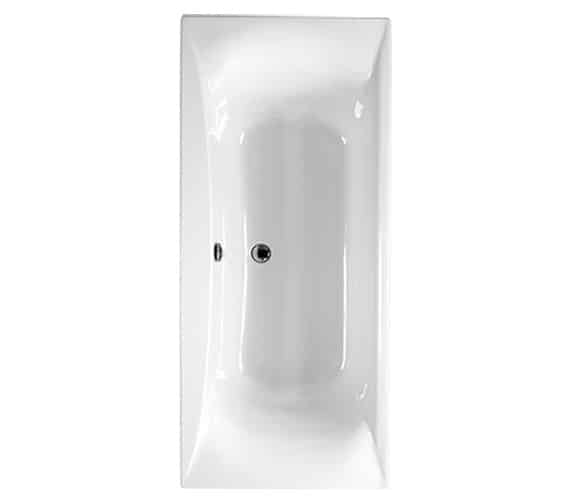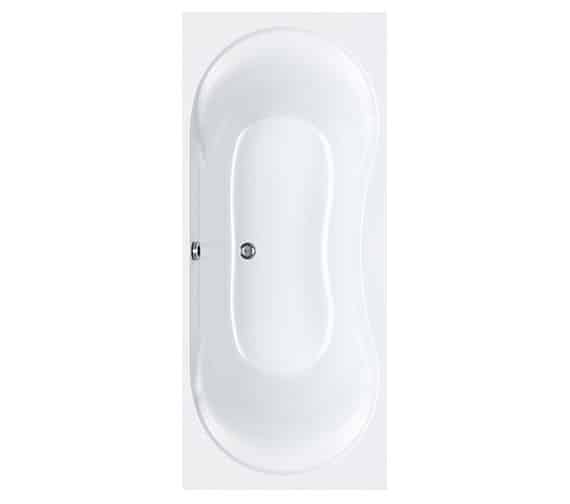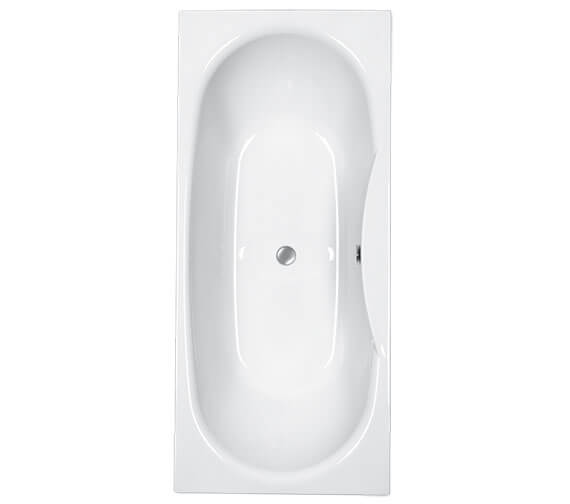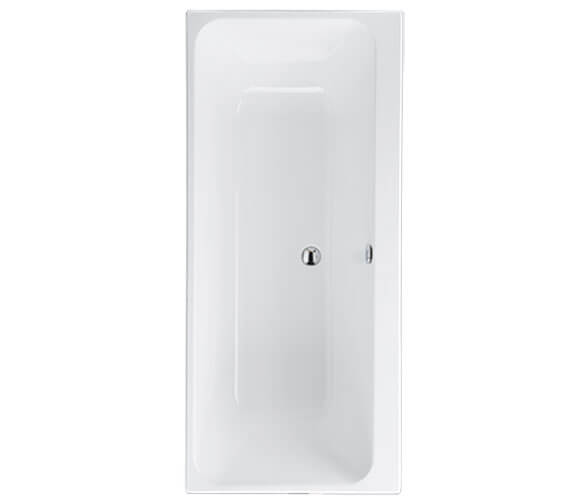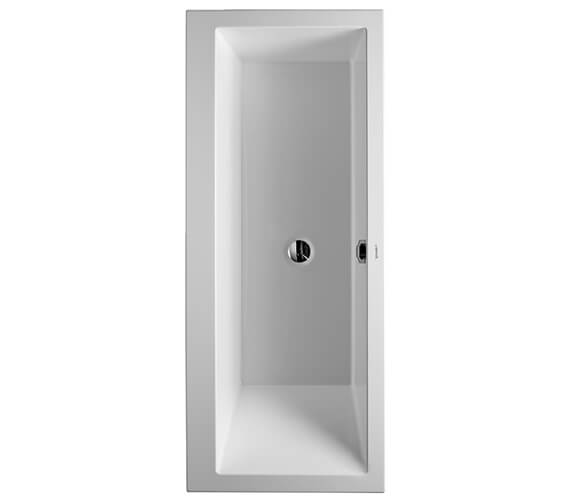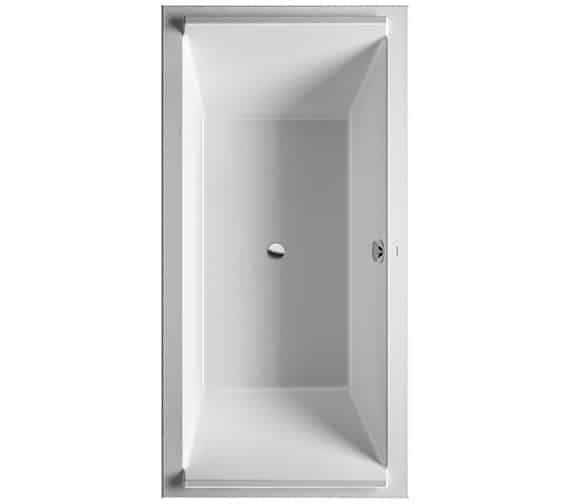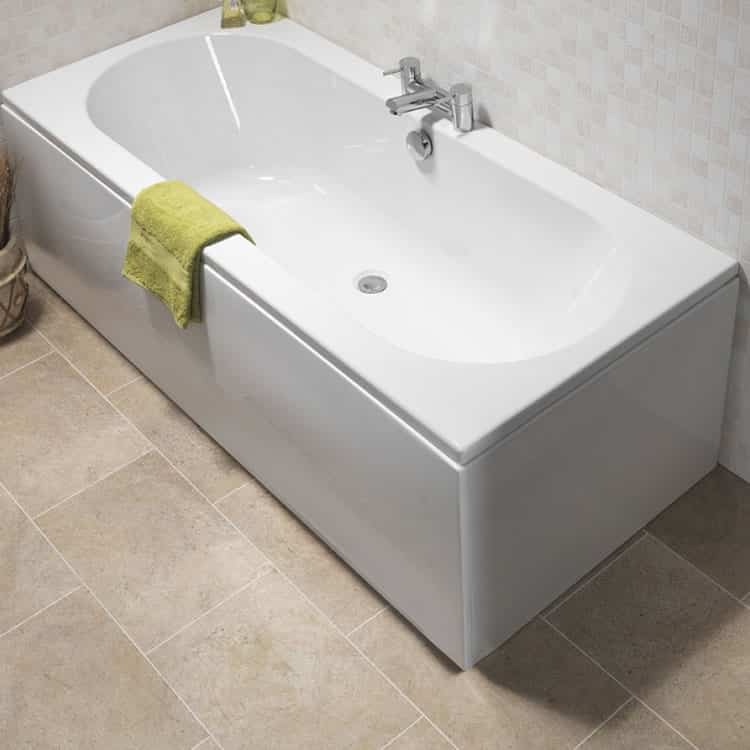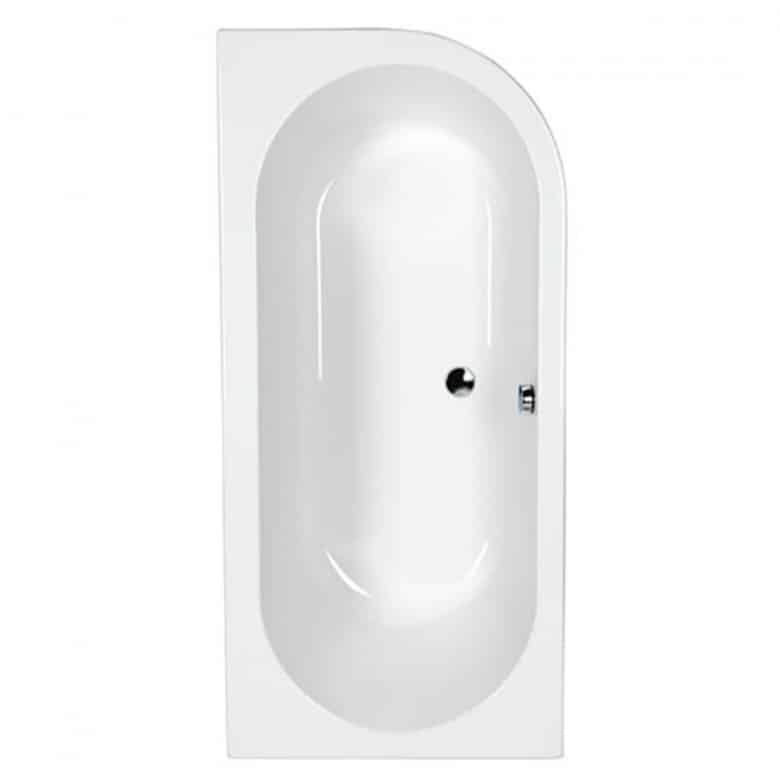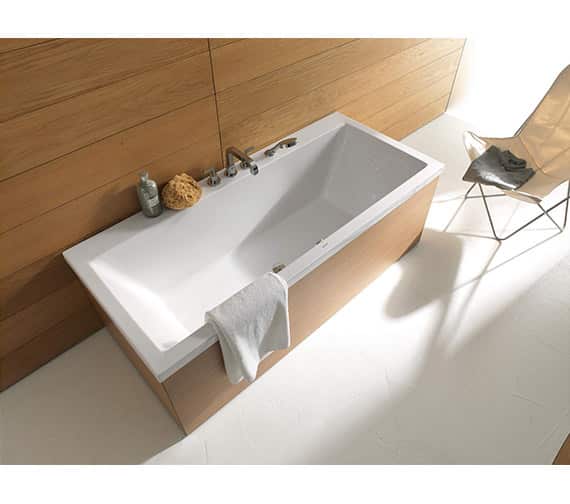 Baths can vary in height, with the standard height being around 510mm (20″). This is fine for most people, although it's worth remembering that the higher the bath is, the harder it will be to get out. Important for older people, or as a future planning consideration as you get older.
Ideal Standard Concept Freedom Idealform Plus Bath
Ideal Standard's Concept Freedom Idealform Plus Bath has a low height of 460mm that makes it super easy to get in and out of it. There is also an internal ledge that aids the user with manoeuvring and standing. The bath is made from the strong and sturdy IdealForm Plus acrylic. The bath is made with left and right-hand options depending on which side you have the integrated shelf