Due to the Tier 4 announcement on 24th December, our showroom will unfortunately be closed until restrictions ease.
Our Warehouse and Trade Counter branch on George Westwood Way will be open for trade customers to purchase materials and for customer order collections, but there will be no access to browse the trade store. A desk is set up at the entrance for taking orders, and collection of goods. Please respect social distancing and hand sanitising at all times.
Customer deliveries and collections will still proceed – please call 01502 716571 to arrange these
Covid-secure installations will continue and we will be in touch with each customer to confirm
Some showroom staff are working remotely so we are still able to take orders, offer advice and work on designs and quotations. Please continue to contact us with any enquiries and we will respond as quickly as we can. We are able to work creatively to still provide our great service, so contact us on 01502 713852 or enquiries@becclestilecentre.co.uk, and we will advise the best way in which we can help you.
Here's hoping for a brighter 2021!
" We are one of the regions leading tile and bathroom retailers and installers "
Established since 1985, we have well over 30 years experience in the tile and bathroom sector. We are a genuine honest family business with a proven track record of outstanding customer service. We are renound for finding solutions to problems that leave others stumped as well as creating unique designs and ideas that lead the market locally. I am confident we can provide you a service that is unrivalled and truely bespoke to you. 
Gerry Thurston. Managing Director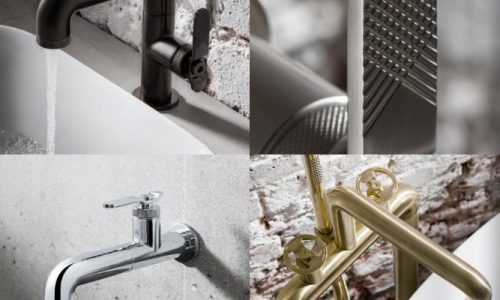 Brassware Colours and finishes Once upon a time brassware in the bathroom came in chrome. Whether it was bath or basin taps, a bath/shower mixer, a shower head, trim of the shower enclosures, or bathroom accessories such as a toilet roll holder, soap dish. Even the valves of a heated …
Looking for supply only?
As well as our full in house installation service, we also offer a supply only service allowing you to utilise your own fitters. We can provide CAD drawings based on your fitters measurements and liaise with them to make sure everything will work.
We spend time following the latest trends, and researching the market and this is reflected in our showroom. We constantly change our displays to ensure we are showing the very latest styles and trends. We maintain a simple and honest approach to our business and try to offer a truly bespoke service catering exactly for our individual customers needs. We know every customer and every project is different and we emphasise this in our service. 
We offer a huge range of products on display with almost anything available to order. We pride ourselves on being able to source specific products and think outside of the box to find innovative solutions to problems that others have said are impossible.
A huge range of laminate and Luxury Vinyl Tile (LVT) Flooring for those that want a change from tiled flooring.
Wall panels for all budgets in vast arrary of designs and colours. Many with matching shower trays, and vanity tops.
Protect your new bathroom and save money with a water softener. Simple salt top up with our block salt.
Bath screens, walk in screens, shower enclosures, and more. The glass options are endless.
Heated towel rails and underfloor heating have always been the most popular bathroom heating
Convert your bathroom to easy access or assisted bathing but still keep it looking beautiful and stylish.