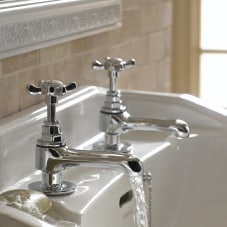 Classic and timeless – Looking for Victorian or Edwardian bathroom taps and a timeless quality that will never date? Then the Traditional style is perfect for you. This style offers design details and finishes that remind us of a bygone age.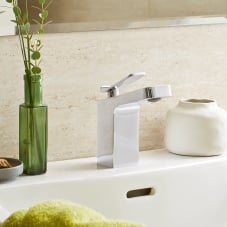 Modern and sleek – Beautiful clean lines. This contemporary look can be angular or curved, and it's a style that gives a confident design statement.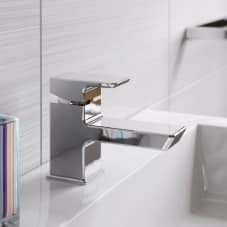 Our Cloakroom Solutions – Small and stylish. Cloakroom taps are mini versions of our most popular styles, which are scaled down to suit smaller basins.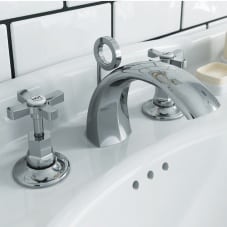 Chic and elegant – this style combines design details which are inspired by gemstones and past eras. As such, it offers glamorous brassware options that suit both traditional and modern bathrooms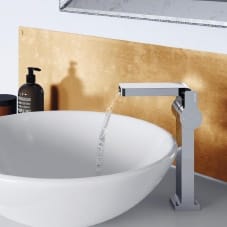 Bold and contemporary – the angular, robust shapes found in industrial environments influence this style. Also, special finishes such as Matt Black, Copper and Bronze taps are defining features of this look.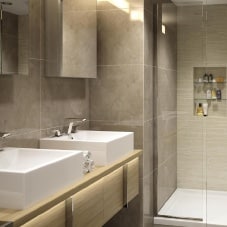 A touch of luxury – everyone deserves a treat. Why not treat yourself everyday and create the Hotel look in your own home? Re-create a luxury shower experience and see water cascading from our beautifully designed taps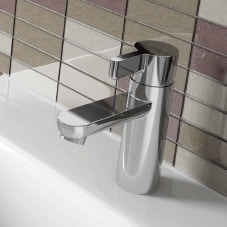 Safe and sympathetic – for those looking for solutions which put families first, this is the ideal style choice for you. The home is where the heart is and it's also where we find our families. Therefore, understanding the needs of every family member is at the heart of these designs.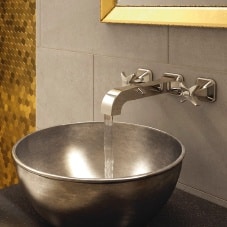 Secret escape – are you are longing to capture that feeling of being in your own little place of sanctuary? A hideaway which is away from the hustle and bustle of everyday life? Then our Boutique style is the perfect choice for you.
Take a wander through our showroom, and you will see bathroom taps in a wide range of styles and finishes.  We specialise in leading brands such as Marflow, Bristan, Flova, Crosswater, Heritage & Imperial.
Bristan began designing and producing brassware in the UK 40 years ago, and they estimate that their products are fitted in 25% of British homes. They also offer a next day delivery and a no quibble guarantee.
Marflow started designing and manufacturing bathroom taps in Birmingham in 1968, and offer a 10 year guarantee. Their NOW collection combines contemporary design with the latest in bathing technology. Whereas their St. James collection offers Victorian inspired luxury.
Flova sell their taps in over 70 countries worldwide. They produce their products to the highest standards, and can therefore offer a comprehensive 15 year guarantee. In addition, their products are amongst the most diverse and innovative availablE
Identify your water system
It's important to remember that the type of water system in your home affects your choice of taps or showers. This is because not everyone has the high pressure required for some taps to work at their best.
Generally taps fall within 3 main categories of operating pressure:
LP >0.2 Will work on all systems including traditional 'gravity fed' or 'tank fed' types with at least 0.2 bar pressure
MP >0.5 Requires at least 0.5 bar to work
HP >1.0 Needs a high pressure system such as Combi Boiler, Megaflo or Unvented (minimum 1.0 bar)
Don't worry, our knowledgeable sales staff will help you find the style you like that works on your water system.