An over-bath screen is invaluable for turning your bath into a shower bath. 
Of course all bathrooms are different, therefore you can choose between a wide variety of screens available. These include: folding screens, sliding screens, double and triple panel, fixed, hinged, and even curved panels. Browse a small selection of our styles below.
Hinged Single bath Screens
Beautifully designed for modern bathrooms, a hinged, single screen can have a square or rounded top. It will usually feature 6mm or 8mm toughened glass, adjustable fittings for out of true walls and a reversible design to suit your bathroom layout.
This type of screen is hinged to allow access in and out of the bath, and makes cleaning easier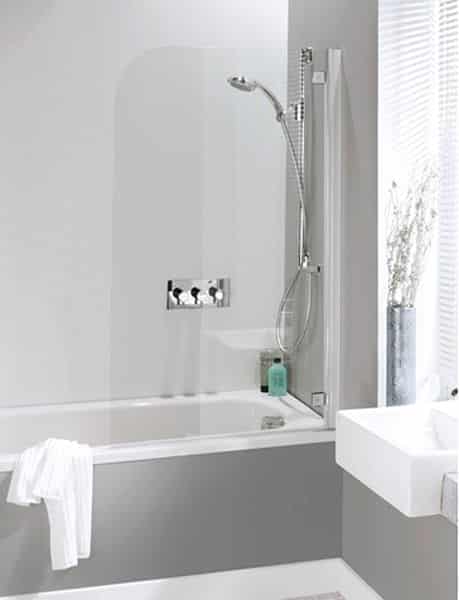 Hinged Double Folding bath SCreen
A hinged double folding bathscreen has two panels of 6, 8 or 10mm easy clean, toughened glass.
Depending on the design, one panel could be fixed with the other hinged, or both panels can be hinged and movable. In addition some designs will fold inwards, and some outwards. Others will be handed, so it is important to choose the correct type for your needs.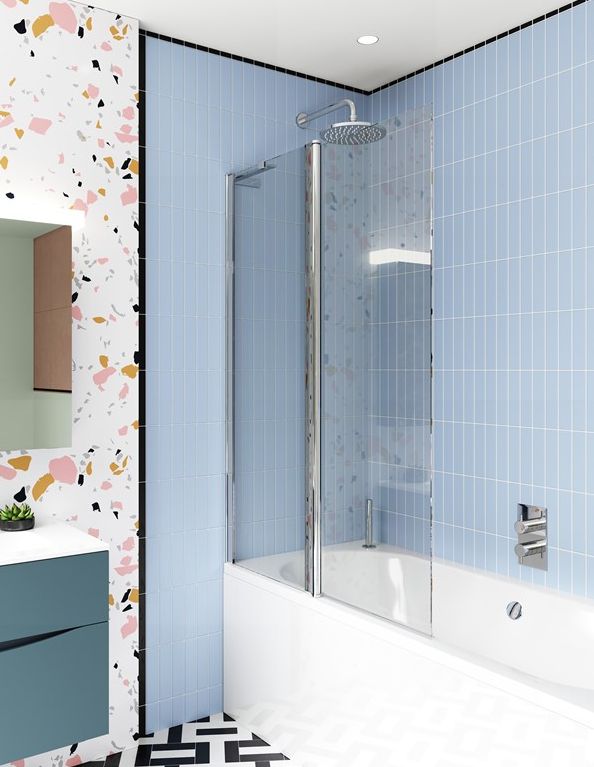 A folding bath screen generally has four or five 4/6mm toughened glass panels which tuck neatly out of the way. 
Therefore it's the ideal alternative for a small bathroom, as it gives you ample space to enter and exit with ease.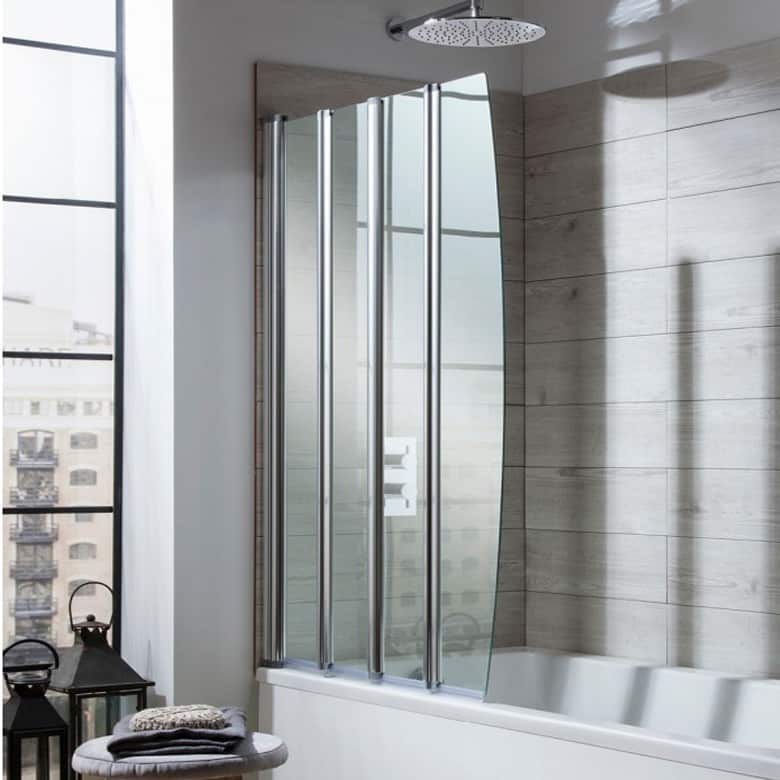 A sliding screen is a practical choice if you wish to eliminate any splashing. It features two panels that lengthen to create a fully enclosed space. Also, it's ideal if the shower head is positioned on the long wall of the bath (as below). This is because conventional bath screens would not contain the splash from a shower in this arrangement.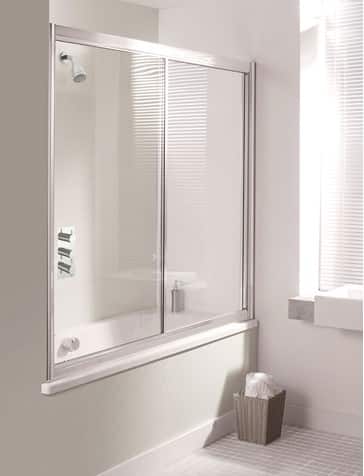 For those wanting something different to chrome, the Optix 10 bath screen is perfect with its Brushed Brass trim.
Reversible door for left or right hand entry
90° hinge rotation, outward opening
10mm Toughened Safety Glass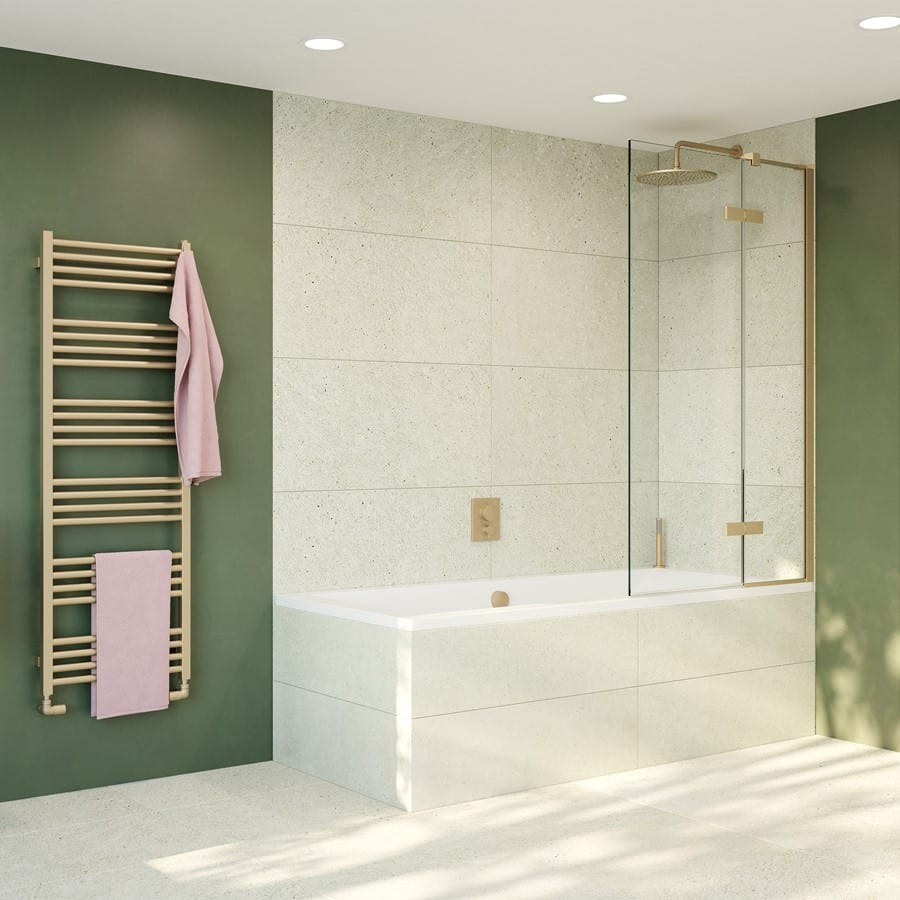 The Design 8 Double Panel Bath Screen in Matt Black looks stylish in any modern bathroom.
Outward opening only
First panel fixed / second panel rotates through 270°
Reversible design
Semi-frameless modern design