Victorian floor tiles started to gain popularity in the 1860s, and would often be found on the front path, porch, entrance hall and kitchen floor. In later years they became equally popular in bathrooms. It's easy to replicate these traditional floors with the Original Style Victorian Floor Tiles collection. Each shape is an individual tile, which means the colours can be modified to make your perfect pattern suit your colour scheme.
Our showroom displays a large variety of the patterns & borders, and has experienced advisers who will assist with the complex design and calculations involved.
Click HERE (link) to view some of the Victorian tiling installations that our tilers have completed.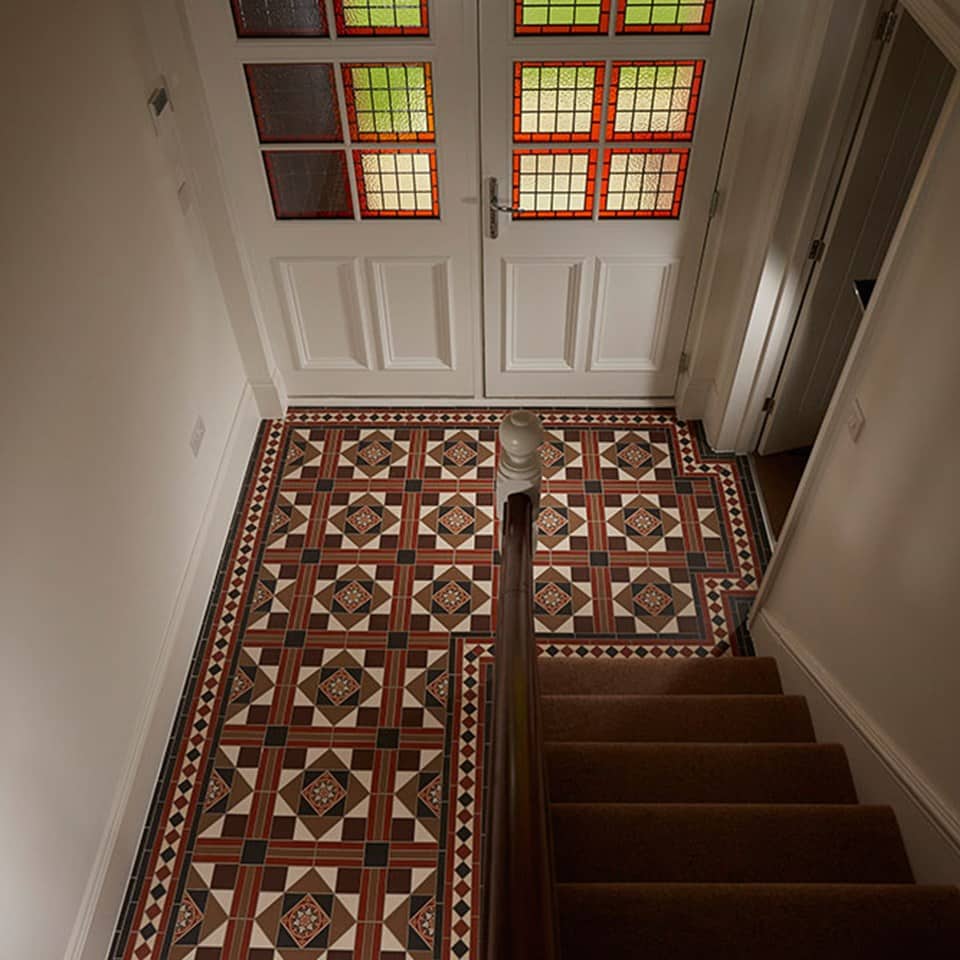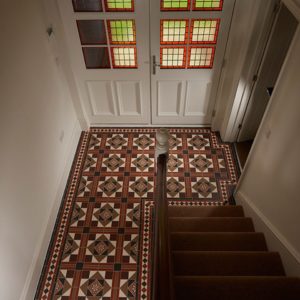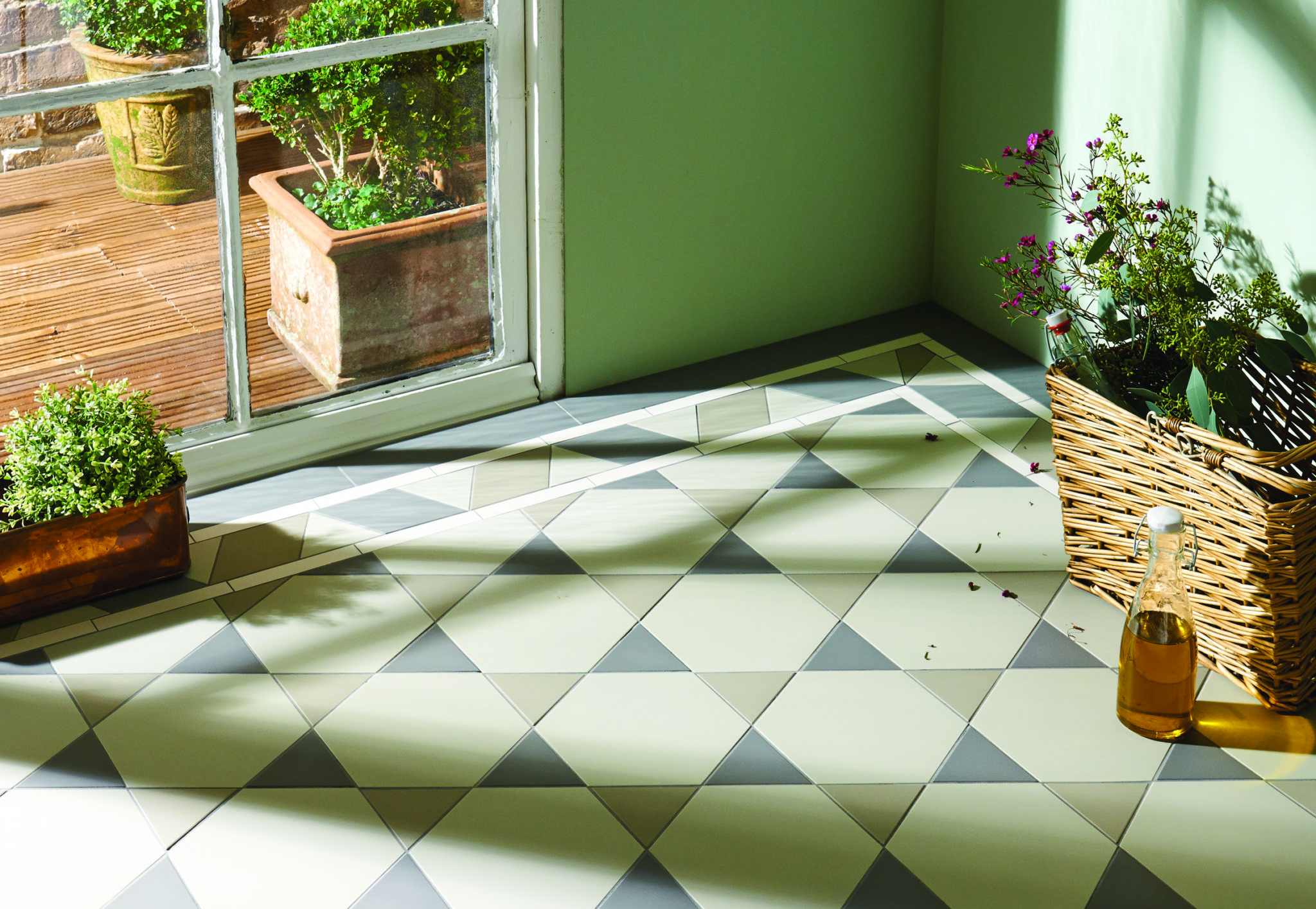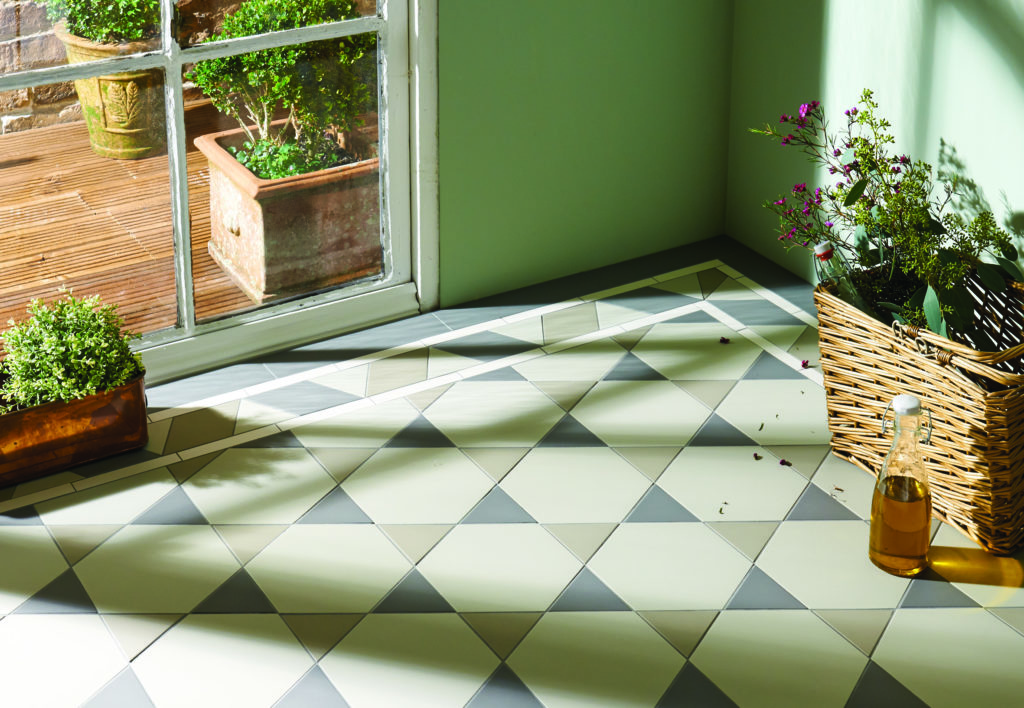 In addition to suiting a period property, there are also more modern patterns including new grey shades, and shapes such as hexagon and trapezium. So a modern house can still benefit from these beautiful tiles, but with a more contemporary twist.
Here are just a few of the possibilities that can be achieved. Contact us (LINK) to request a free visit to your home, or visit us to discuss your project with one of our team.