Our showroom has a brand new 'outdoor tiles' area with plenty of inspiration for your exterior project. It has become extremely popular to create that desirable 'inside/outside' look, with a seamless transition from the kitchen diner to the outside patio area. We display a wide selection of exterior tiles, from large format modern slabs, to modular mixed-size layouts known as 'Patio packs'. 
Our pricing is very competitive, so if you're planning your exterior space come and see what we can offer. Our knowledgeable showroom advisers will be pleased to advise on styles and work out a quote from your plans. Alternatively, contact us to arrange a home visit for a 'supply & install' quote.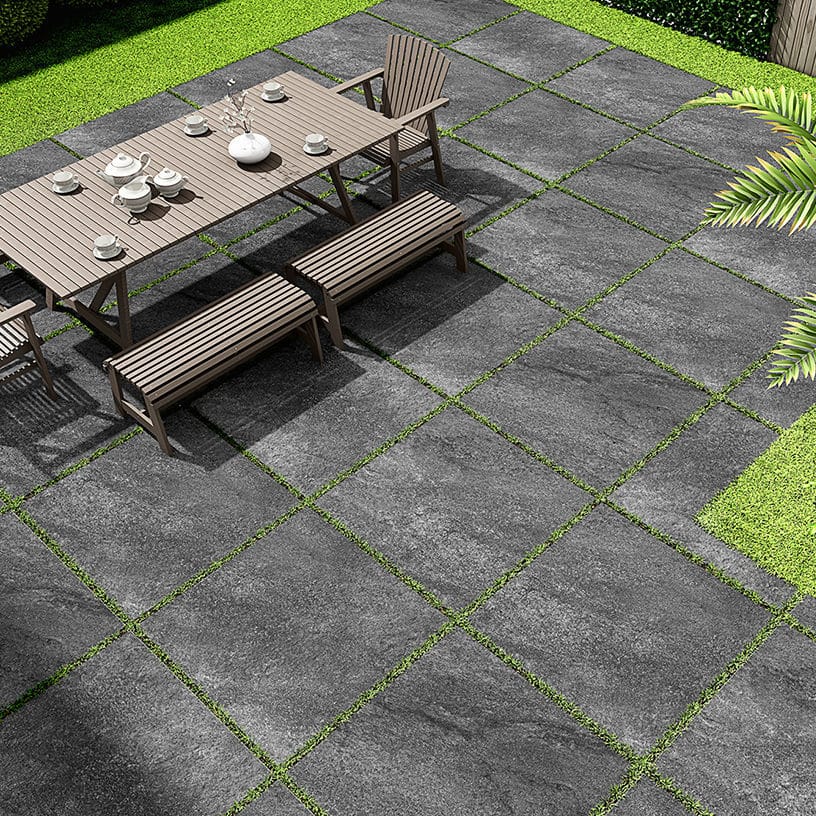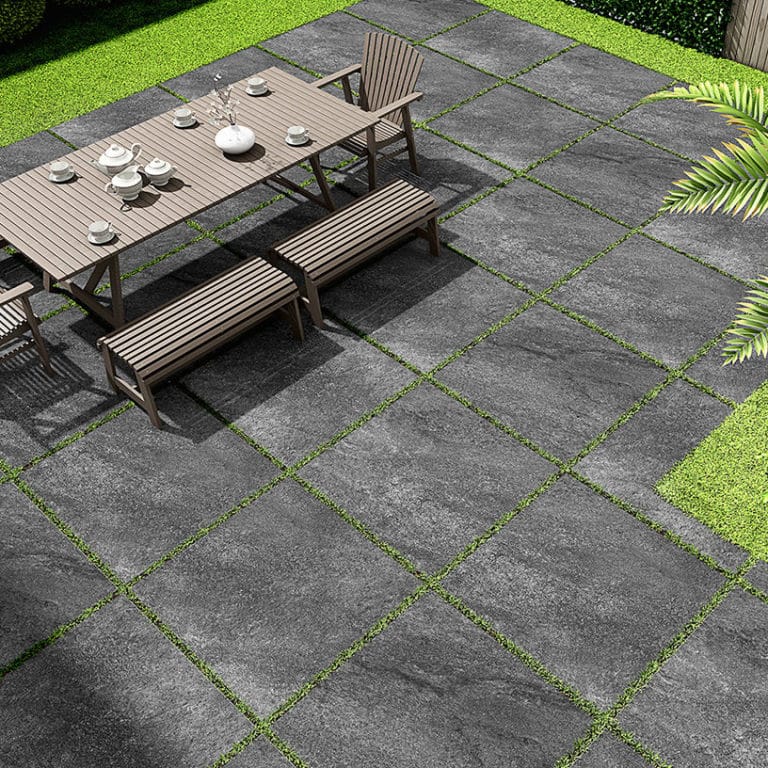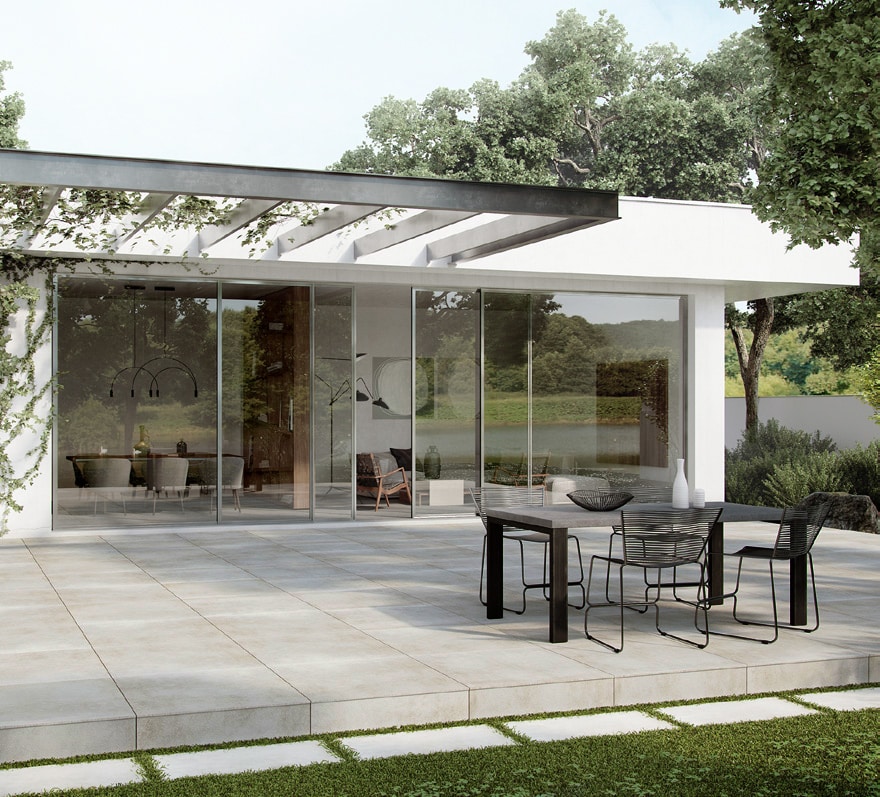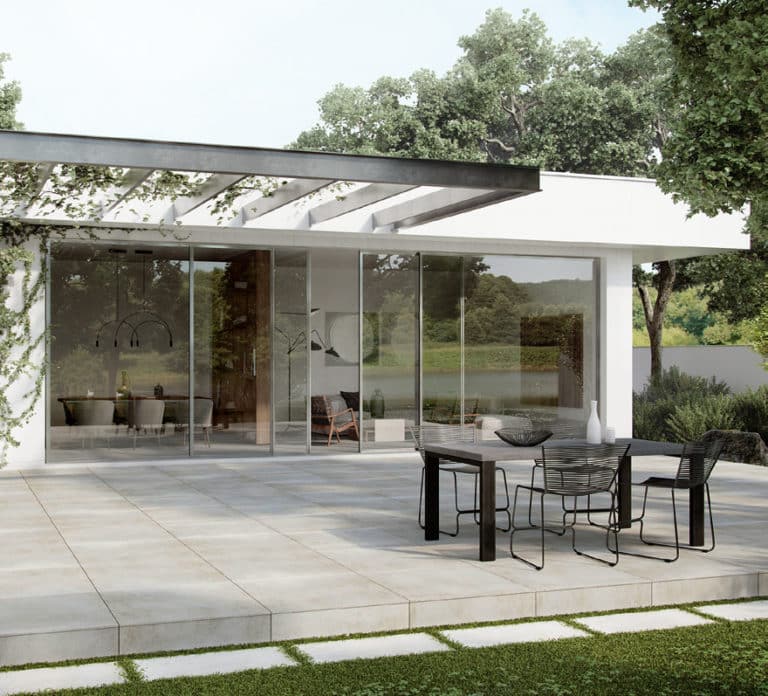 Our exterior tiles include 20mm (2cm) thick options which can be laid onto a sand & cement bed or on raised pillars. Whereas the 10mm versions are suitable for tiling outside onto a prepared concrete base. 
With tile sizes ranging from 150x150mm to 600x1200mm, at a range of price levels, there really is something for everyone. Plus many of our ranges also have special pieces available, such as step edges and skirting tiles.

As well as patio tiles, we also offer exterior tiles aimed at smaller areas such as steps, pathways and porches. People often overlook these areas, but the right tile choice can make a real statement. After all, the front path and step are one of the first things a visitor to your property will see. Styles range from on-trend patterns and shades, to traditional Victorian designs from Original Style.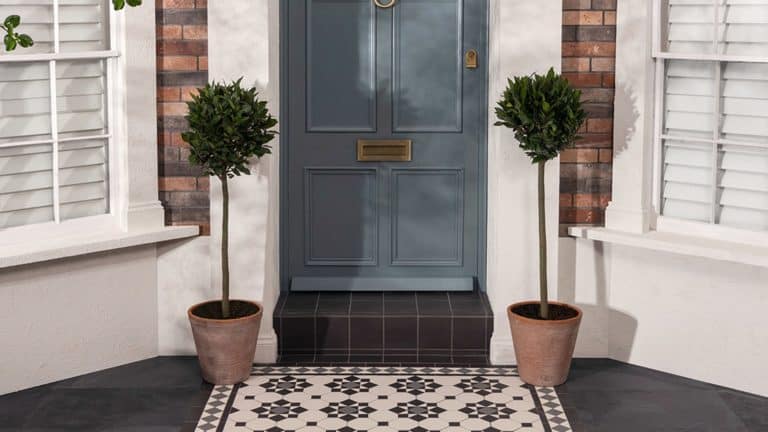 Take a look at the gallery below to see ideas of what can be achieved. Our friendly staff are always on hand to offer advice and talk you through the options, and our tilers have a great deal of experience laying outdoor tiles.
We can also supply exterior lighting to complete the look.