Exterior lighting is highly sought after for many reasons. For instance, it can improve your property's appearance, and assist with security. It also enhances your garden and outdoor living spaces. As such, we offer a large range of outside lights that will bring light to the outdoors. Good lighting will allow you to to use your outside space well into the evening, and even all year round. Undoubtedly, many people choose to add garden lighting during garden transformations. Therefore, this lighting goes hand in hand with our exterior tiles collection. 
Styles include Country, Traditional, Coastal, Modern, and Landscape. With over 450 external lights available, we have something to suit every taste and situation. 
Choose from Bollards, Chain Lanterns, Chandeliers, Flush Lights, Half Lanterns, Pedestals, Pendants, Pillars, Posts, Spot Lights, and Wall Lights. Equally important are the many colour options: please contact us for more details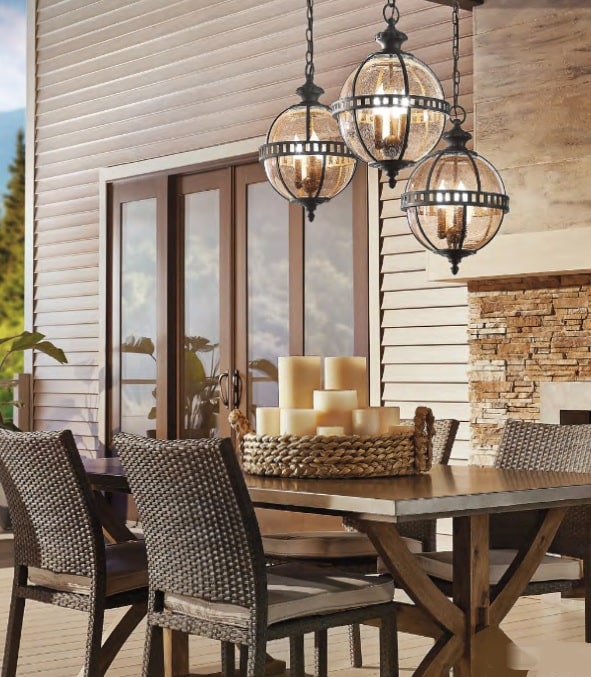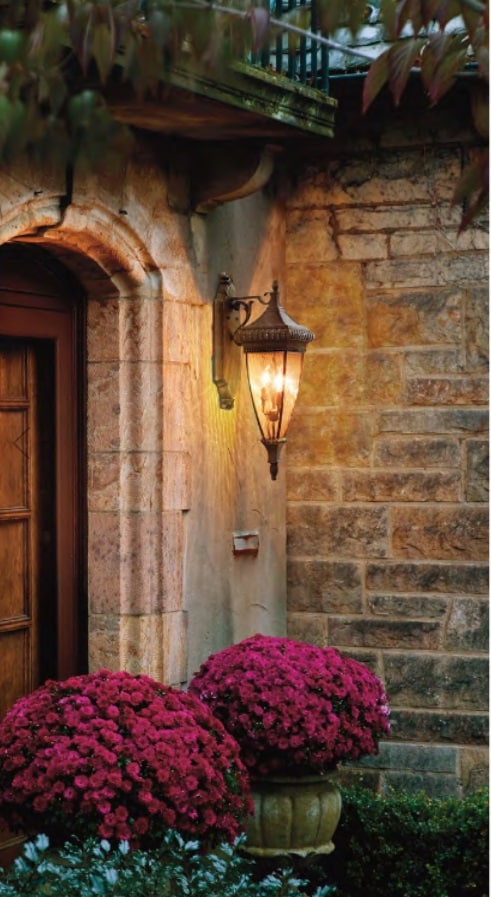 EXTERIOR LIGHTING GALLERY
Here is just a small selection of our outside lighting, and most lights have other size and colour options. A larger selection can be seen at Distinctive Lighting, all of which we can supply.
Therefore, please contact us if you don't see exactly what you are looking for.
In addition you may wish to browse our Interior and bathroom lighting: click here