Any bath can have a shower fitted over it, and therefore be used as a shower. However what we commonly refer to as a shower bath has been specifically designed to create the perfect combination. Thereby giving the best of both worlds. There are many different styles to choose from, but typically they come in a P shape or L shape, this provides extra space for standing. Examples of these and more are shown below
The Carron Quantum L Shape Showerbath is a square, modern and minimalist bath. The straight sides and sloping back give a spacious, comfortable bathing and showering area
With lengths of 1500mm, 1600mm and 1700mm, there is a size to suit any bathroom. All sizes are also available in either standard 5mm acrylic or the reinforced Carronite finish. Also don't forget to specify whether you want the left hand or right hand version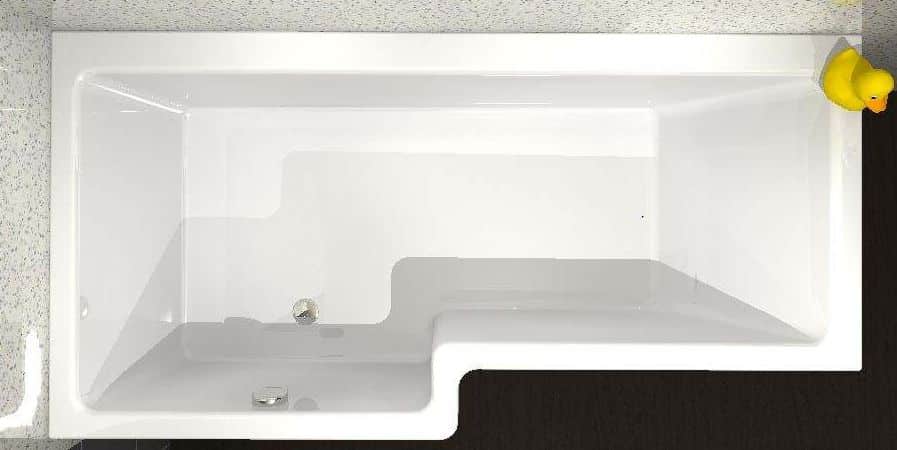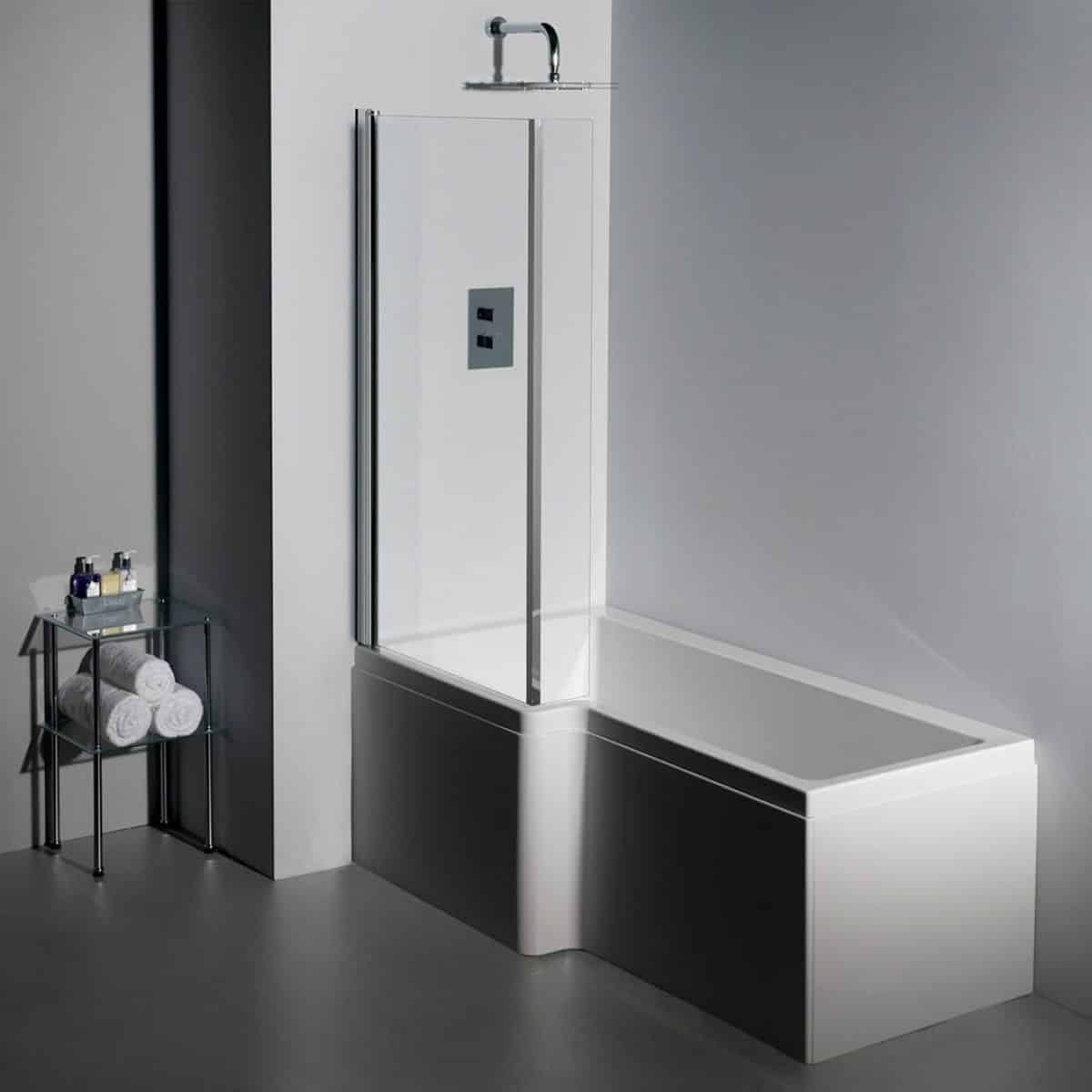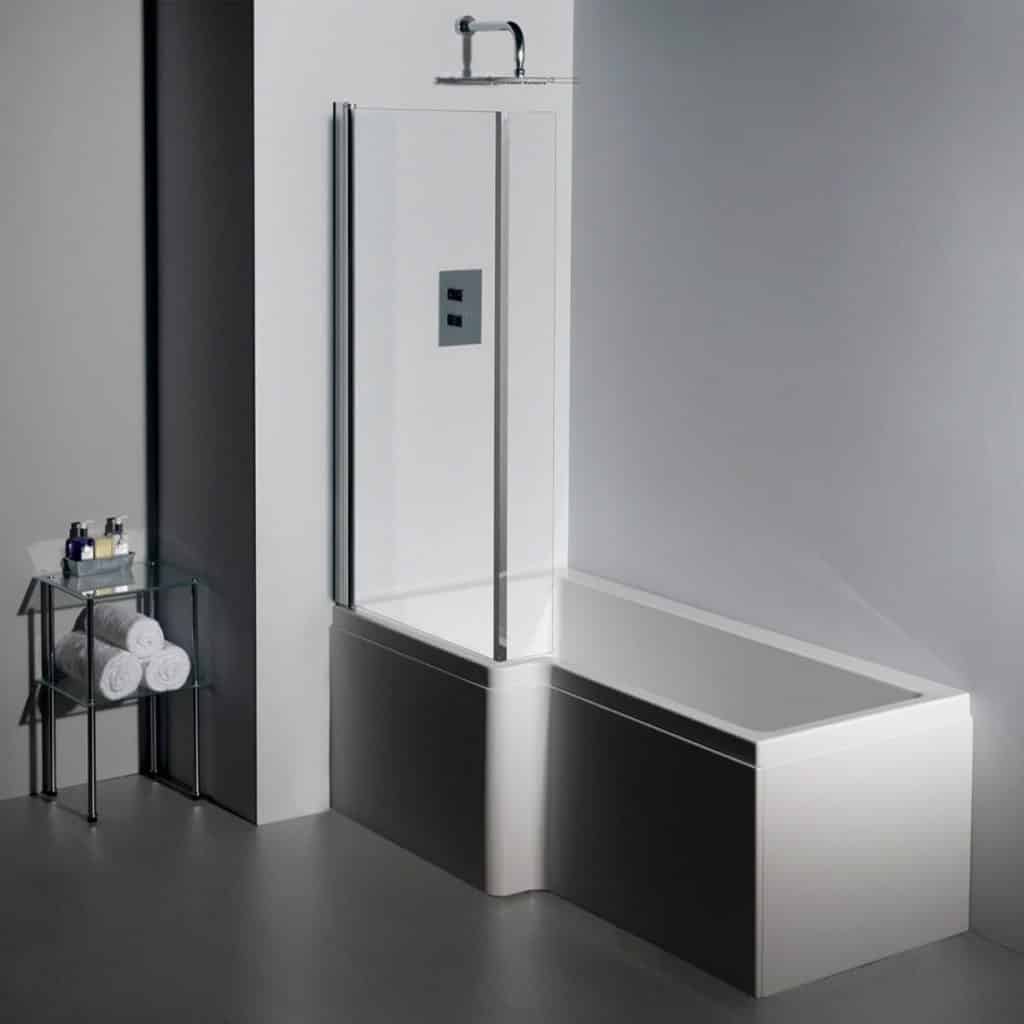 The Puracast Arco P-Shape Shower Bath is generously proportioned with elegant contours. It has a spacious shower area with unique water saving design.
 Constructed with lucite sheet and 7 layers of resin-bonded fibreglass means it is one of the strongest baths available. Comes with 25 year guarantee.
Available with bespoke bath screen with towel rail, and bath panel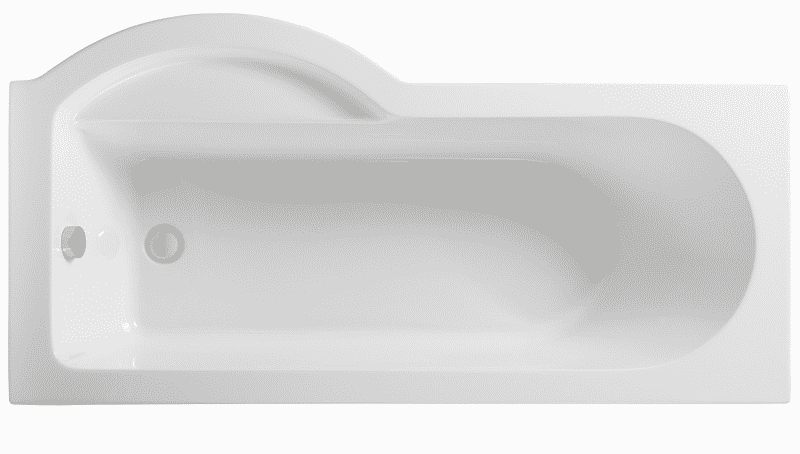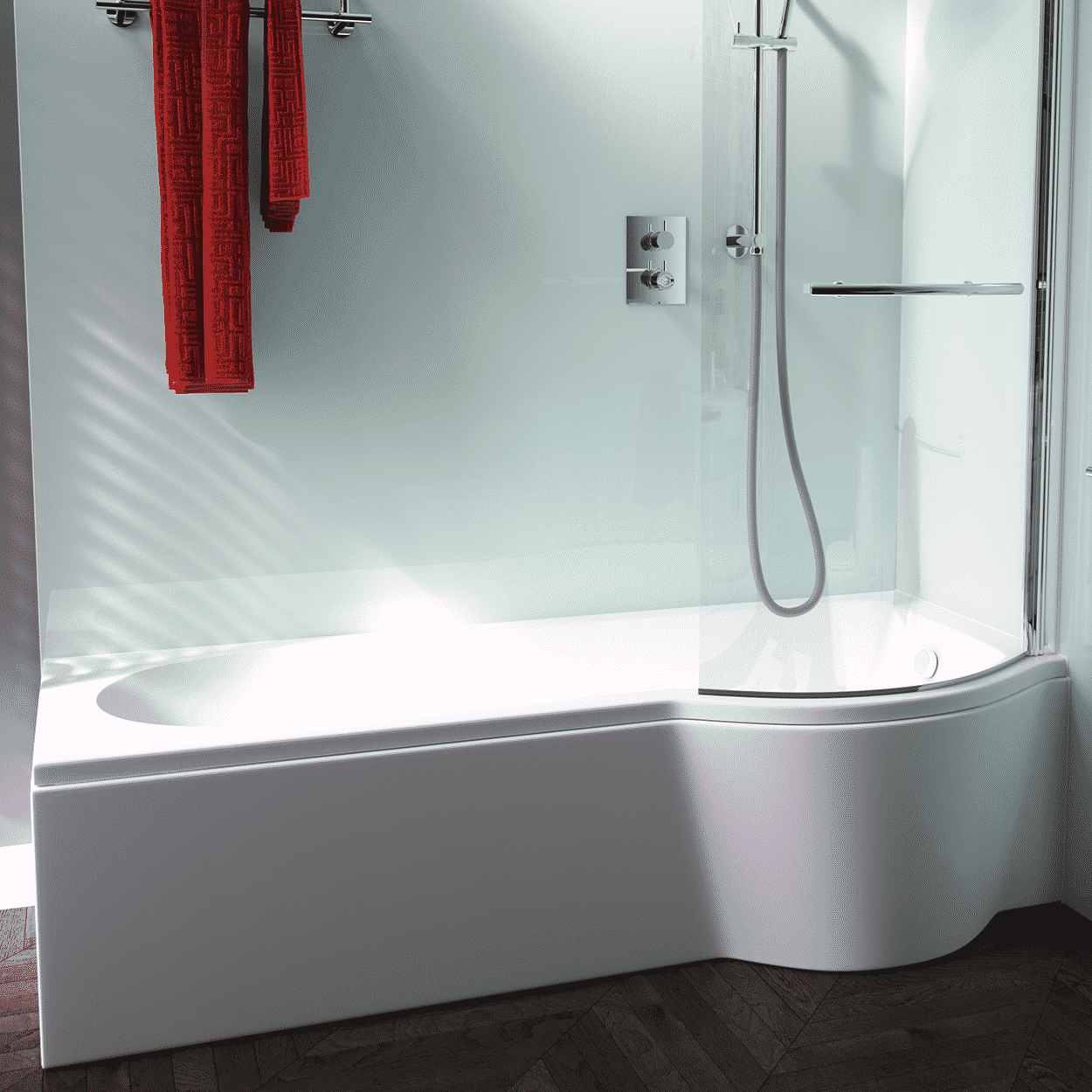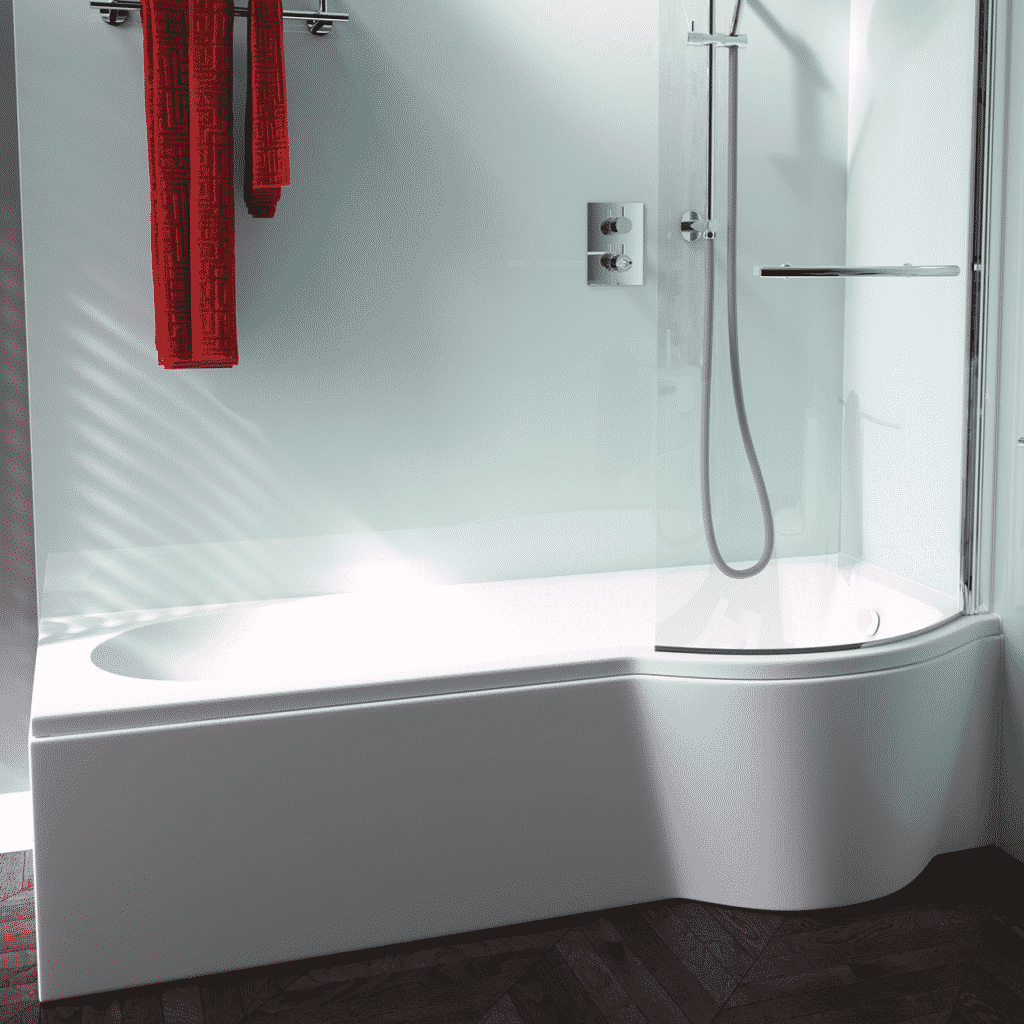 Other styles of shower bath
Carron Highgate Art Deco Showerbath
The Carron Highgate shower bath (shown below) is an art deco inspired design that fits right in to any traditional or contemporary bathroom setting. Choose from left hand or right hand to suit positioning in your bathroom.
The Highgate is made using Carrons unique triple-layer​ reinforcement system, so is rigid and super strong. Backed up with a 30 year guarantee.
Carron Profile 1500 Showerbath
The Carron Profile 1500 Showerbath is an unusual and uniquely designed bath which gives a contemporary look to any bathroom.
It is a 1500mm bath with 900mm width to cleverly maximise space for showering. Order left hand or right hand profile to suit your bathroom. Also has option of standard 5mm acrylic or reinforced Carronite versions available.
As if that wasn't enough, you also get choices of bath screen, and either foam or gel headrests – ask instore for details.