Freestanding Copper Baths create a statement within your bathroom. These strong. rigid acrylic baths have an eye catching metallic effect. They are available in stunning styles with lustrous finishes on the exterior. Choose from shimmering steel, glamorous gold or copper baths. 
All of the following baths are covered by Heritage Lifetime Guarantee.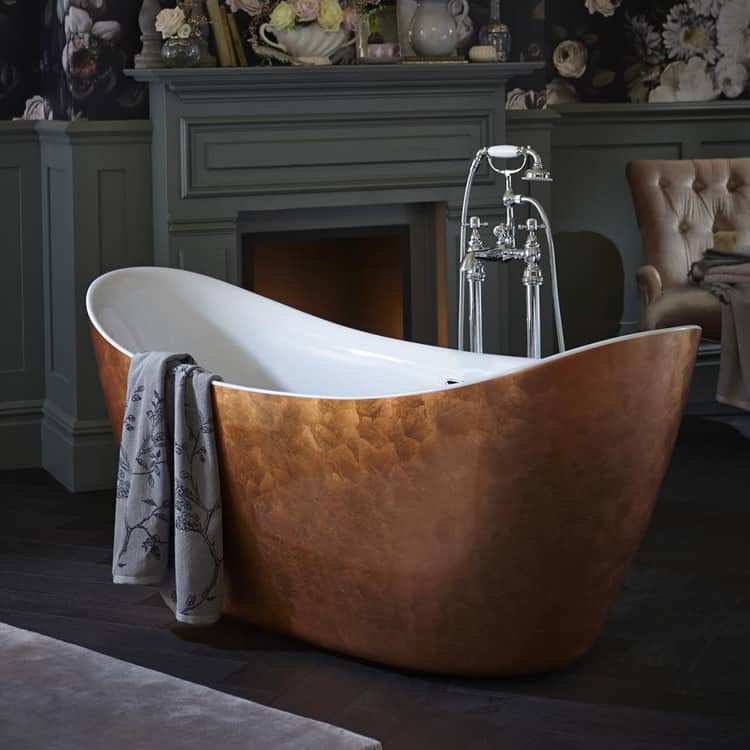 Heritage Metallic Effect Copper Baths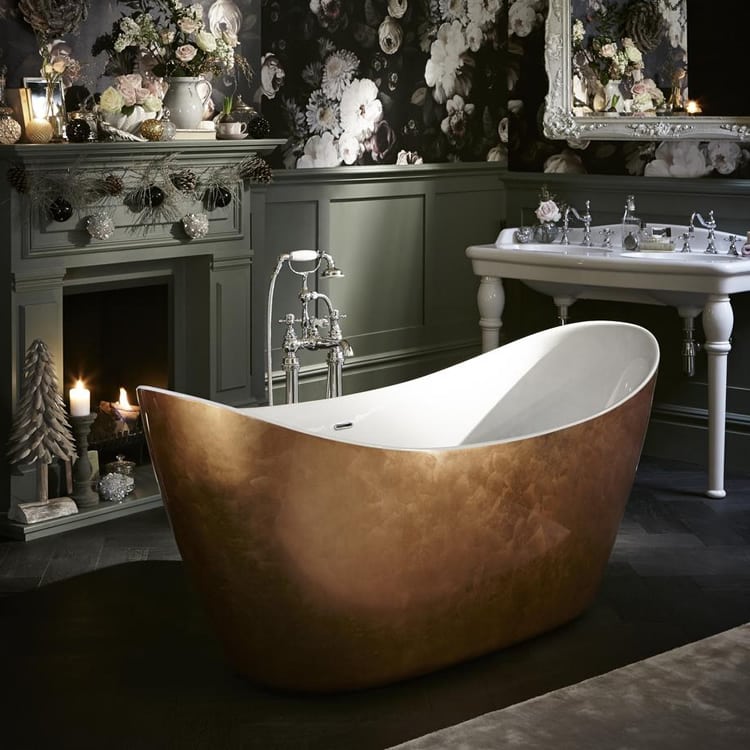 These stylish Freestanding Acrylic Baths exhibits the latest trend of metallic finishes that bring a luxury feel to your bathroom. Made from high-grade cast acrylic to conform to BS4305-I and BS4305-2 stipulations their classic shapes offer optimum comfort and flawless service beyond expectation. The gorgeous metallic effect finishes are most distinctive and easy to maintain. With generous capacity, it takes the bathing experience to a higher level of pleasure.