Victorian Wall Tiles are the perfect choice for a period property, and we specialise in the Original Style Artworks collection. The designs are inspired by the Victorian, Renaissance and Regency eras. In particular they include movements such as Art Deco, Art Nouveau and Arts & Crafts. In keeping with tradition, the tiles measure 152mm (6″). Furthermore, they come in 20 colours – from Brilliant White and Jet Black, through classic colours such as Victorian Green and Burgundy
The Artworks colours and patterns are in keeping with the classic styles of these eras. However, there are also newer shades to give a contemporary twist to a classic style. These include a warm Vintage White, and 2 modern greys called Chancel Grey and Westminster Grey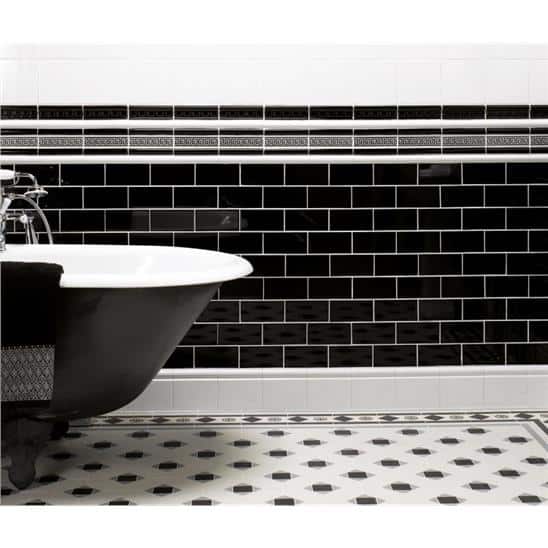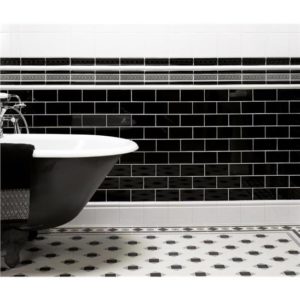 Do you dream of a truly opulent room reminiscent of your favourite era? Then combine Victorian wall tiles with a traditional bathroom suite and our Victorian Floor Tiles. The finishing details are a defining factor of this collection. Think moulded skirting tiles, intricate borders and finished corner pieces. These details take these tiles to another level, and create a feeling of un-compromised luxury. Good taste and style are timeless, so Artworks tiles look great in both older and modern style homes.
victorian tiling precision
At Beccles Tile Centre, we have been supplying & fitting Victorian wall tiles for nearly 30 years. It's important to note that there is a high level of skill, patience and planning involved in tiling with these tiles. Therefore, an inexperienced tiler could be a very costly and disappointing mistake. Visit our Victorian Tiling page to see examples of recent Victorian wall & floor tiling projects that our tilers have completed. 
We recommend visiting our showroom to view our room settings tiled in Artworks tiles, and our display boards showcasing the range. Our experienced advisors will help with designing the perfect mix of plain tiles, borders and patterns to suit your space. In addition, we can even visit your home to measure up, advise and quote.