Electric underfloor heating is the perfect way to add luxury and comfort to your home. It is suitable for use under all ceramic and porcelain tiles, as well as many other types of flooring. Commonly used in bathrooms, kitchens, living areas & hallways, once you've experienced it you will never look back.
At Beccles Tile & Bathroom Centre, we are specialists in Warmup Electric underfloor heating. This means we can advise on the correct installation and preparation to ensure you get the most out of your heating system.
With this in mind, why not contact us to discuss your project or to request a quote.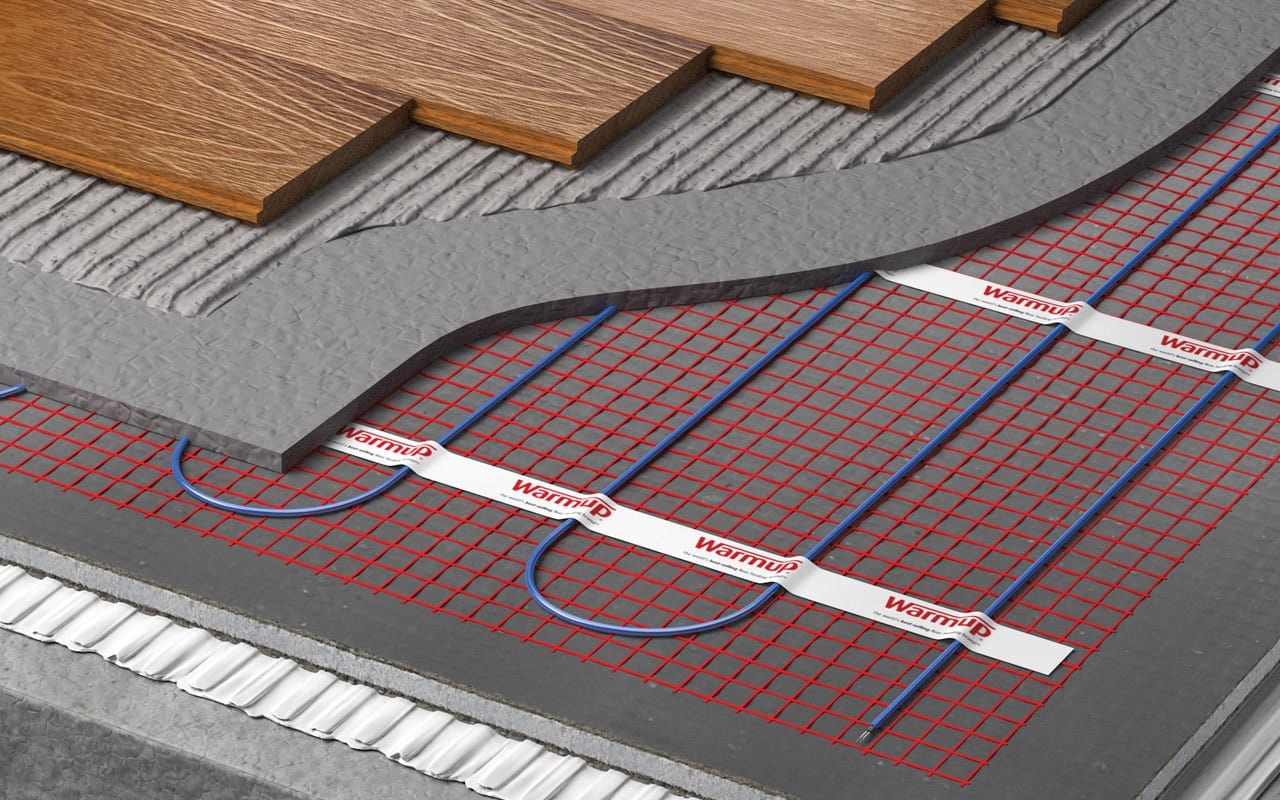 stickymat underfloor heating
The new Stickymat underfloor heating has the wires pre-installed onto a mesh backing, making for a quick and easy install. Warmup designed this for more regular shaped areas, as the 0.5m wide mats can be quickly rolled out in rows. Uniquely, the pressure-sensitive adhesive securely bonds the matting to the floor, and it's compatible with most flooring types.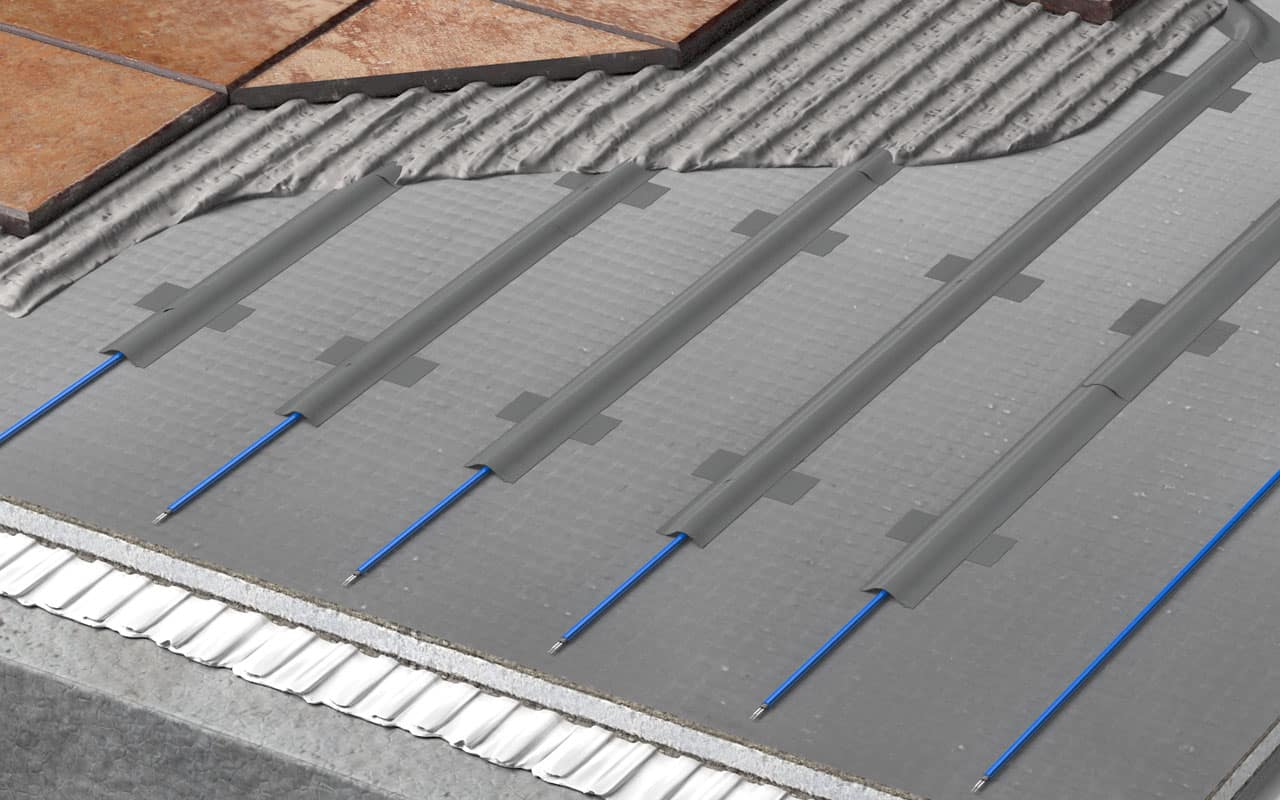 Loose Wire Electric Underfloor Heating
The Loose Wire system is designed for small and irregular shaped rooms, or spaces with lots of fixtures and fittings.
In other words, the loose wires can be easily manoeuvred around obstacles, meaning even awkward areas can be fully covered with underfloor heating.
This system is compatible with most flooring types, and at only 1.8mm thick, it doesn't raise the floor level.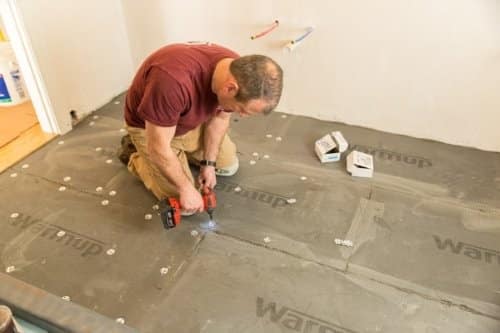 insulation boards
If you invest in underfloor heating, the last thing you want is to lose most of your heat into the subfloor. Hence why Beccles Tile & Bathroom Centre keep in stock the insulation boards required to prevent this.
- Used over concrete floors, they direct all the heat up into the tiled floor.
- Used over wooden floors, they prevent heat loss into the void below.
- They stabilise a wooden floor making it suitable to tile onto; thus preventing movement and cracking of the tiles.
- Being waterproof, they are the best method to line floors in bathrooms (a modern alternative to ply)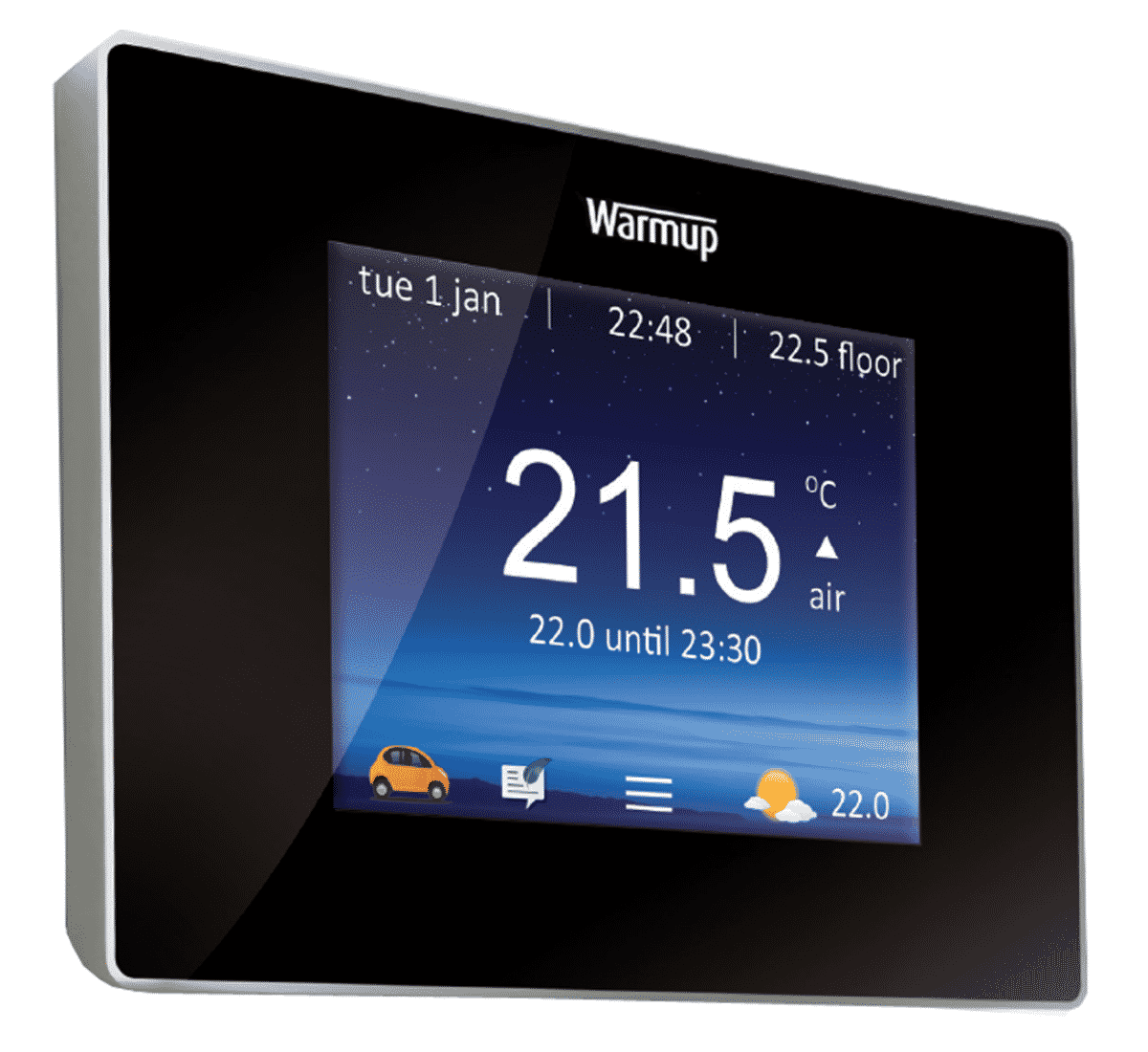 Thermostat Options
The newest thermostat, 4ie,  is a Smart, WiFi enabled option which you can control via your smartphone. This underfloor heating controller maximises energy-efficiency, by allowing you to remotely alter your underfloor heating settings. Furthermore, the 4ie doesn't require programming, and is set up in a few simple steps. 
Its customisable touch-screen display looks stylish, but also saves you energy and money by only heating your home when you want it to.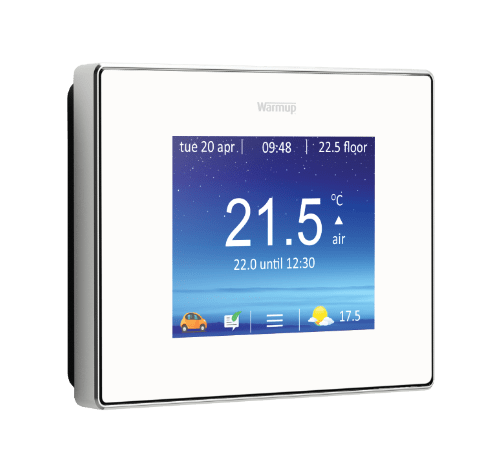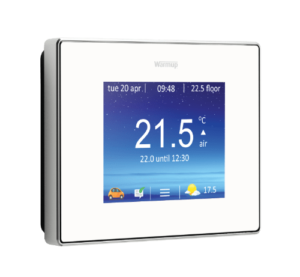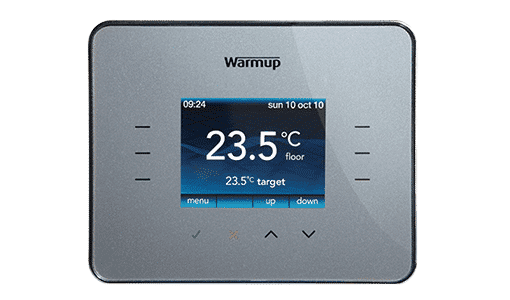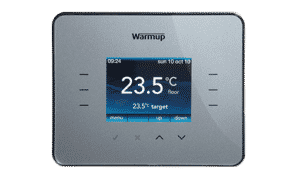 The original touch control thermostat, the 3ie is fully interactive, with a user friendly touch screen interface, and energy-monitoring features. 
It allows up to 10 heating schedules per day, allowing full control over each room. And it's self learning capability means it will tell you when to turn the heat on to reach your desired temperature at the required time.
Not only that, but you can even co-ordinate it with your room decor due to the colour choices available.
The Tempo underfloor heating thermostat is a simpler option, with an easy to use dial to control the temperature settings. Therefore you can easily set the programs to turn the heat on when you want it, and off when you don't. It also has a clear digital screen, and is available in Porcelain White or Piano Black.