We have been well known for our tiling service for over 35 years. We have always employed the best quality tilers available, and we pride ourselves on our technical expertise and attention to detail. No job is too big or too small, and we are pleased to undertake anything from a small hearth, to tiling the whole ground floor of a property as well as multiple bathrooms. We also undertake large commercial tiling projects such as car showrooms, retail outlets and working for house builders. 
We employ our own tilers, and we also rely on trusted subcontractors in order to keep up with demand. All of our team work with us on a regular basis and are carefully chosen to meet our exacting standards of first class workmanship, reliability, and excellent customer relations.
We provide a free measuring service, where we will visit your home to discuss your requirements and measure the space. We will produce a detailed quote including all products and materials required to complete the work to industry standards. We never cut corners, and will always quote for the correct specification of materials to suit the substrate/area being tiled.
[ngg src="galleries" ids="28" display="masonry" captions_enabled="1"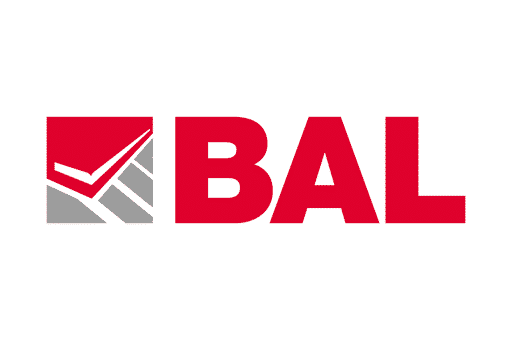 We only use quality products
Our preferred adhesive & grout brand is BAL, and we use this on all of our tiling jobs. The BAL range of products is extensively stocked at our Trade Counter, so we always have the right products on hand. They may not be the cheapest but they will stand the test of time and in our experience they outperform all other products on the market.
Over the last 3 decades, we have become known as the place to go for traditional Victorian tiling. True Victorian tiling is a highly specialised skill, requiring immense attention to detail, a mathematical mind, lots of patience and a passion for creating something truly spectacular. Our specialist tilers and experienced showroom advisors will work to achieve the perfect design and colour scheme to suit your property and your individual style.
Here are just a few of the Victorian tiling jobs we have done in recent years, but the possibilities are endless. 
Exterior tiling
We've noticed an increase in popularity of tiling outside spaces to match or co-ordinate with the inside space. The showroom has a brand new display area dedicated to exterior tiles, both 10mm
and 20mm thick, in a range of designs and price levels. Our tilers are experienced in laying tiles in external areas, and both the tilers and our technical team have in depth knowledge of the correct materials to be used.
…………….link to Exterior tiles product page……………
You can also purchase exterior lighting from us (visit our lighting page for more details)
Natural stone tiling
If you're considering having natural stone tiles, it is important to choose a tiler with plenty of
experience in working with this specialist product. Natural stone should be treated with care, and
requires the correct adhesive, grout and sealers in order to prevent spoiling of the surface. This,
along with the correct ongoing care, will ensure a fantastic finish for years to come. Our tilers are
highly experienced in this area, and we stock all the correct sealers and cleaners for the various
types of stone
Take a look at our Natural Stone product page for more information on the stone we offer ………….link to stone page…………