An important part of choosing a new bathroom is being able to visualise the finished room. This is to ensure you're happy with the chosen products and design layout. Our showroom team use the market-leading Virtual Worlds 3D design package to achieve your perfect design and colour scheme.
Our 3D design system contains models of most of our bathroom products. This includes most of the core bathroom manufacturers and many tile suppliers. Therefore we can show your exact choices to scale within your space. We can also replicate tiling colours & layouts so you can get a true feel for how the room will look.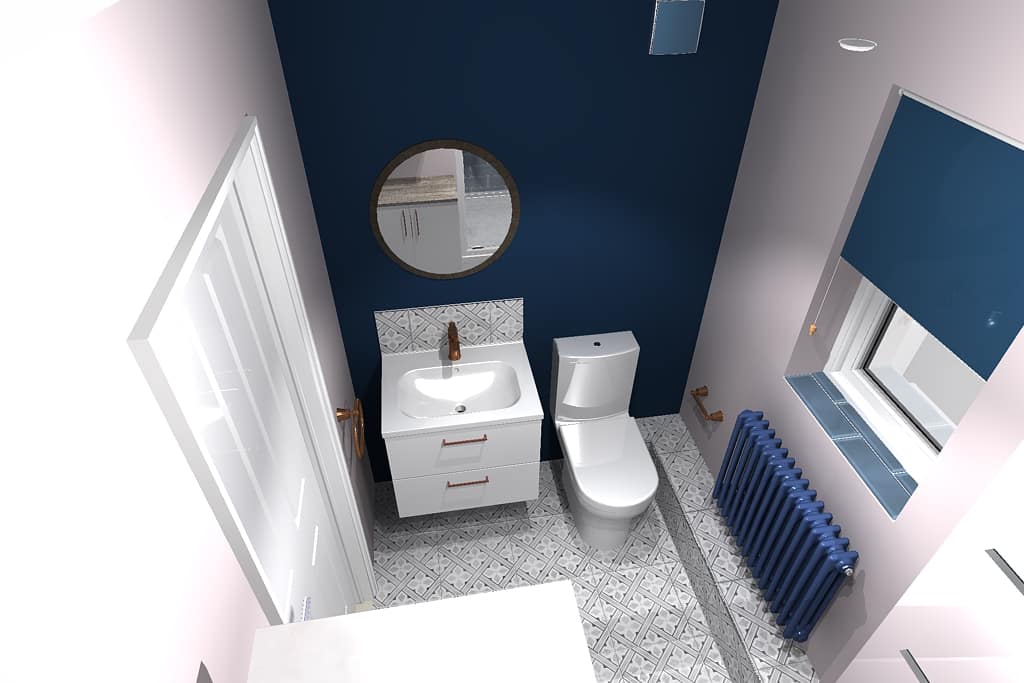 Our advisers are experienced in bathroom design and have a vast amount of knowledge of the bathroom industry. So as well as creating a beautiful design, we also advise on the best products to fit the space. Importantly, we also ensure the best layout to suit the intended users of the bathroom. Furthermore, our technical knowledge allows us to advise on plumbing limitations, and liaise with plumbers & builders.
Your detailed CAD design can be viewed in store, or you are welcome to keep it for a small charge. Of course, if you proceed with your bathroom the cost of the CAD design is deducted. The design shows exactly what your bathroom will look like when finished and can be used to see any proposed changes to the layout. If we are quoting for Bathroom Installation, a full estimate of work is provided, showing exactly what we propose to do. In the case of Installation or Supply Only, we will run through everything to check that we have understood all of your requirements. 
Here are some examples of 3D designs we have done for recent customers: 
(Update 10/5/20 – More design images coming soon. Please bear with us while we make the finishing touches to the website)