Showers are unsurprisingly many people's favourite part of the bathroom, whether its for stimulation or relaxation. It is, therefore, important to choose the right type and in the desired style.  With our expertise and years of experience we can help you choose the perfect quality showers for you and your bathroom.
Some showers are part of a brassware range and, therefore, have matching bath or basin taps
Firstly be aware that there are different types of shower available. They work on one of the following water systems found in British homes, namely High pressure, Gravity or Combi
High Pressure systems are often fitted in newer or refurbished properties. Water is provided via a high pressure hot water cylinder, often located in an airing cupboard. An expansion tank can usually be found on top of the cylinder. 
Gravity Systems are the most common in the UK, and tend to be found in older properties. They feature a cold water tank in the loft and a hot water cylinder in an airing cupboard. The greater the vertical distance between the tank and the shower head the better the performance. It's sometimes necessary to fit a pump with this type of water system to boost performance.
Combi Systems are where a combination boiler ('combi') is installed. They are generally located in the kitchen and fire up the moment you turn on a hot tap. They offer a good water pressure for a shower.
If, however, you don't want to use your hot water system for any reason, then an electric shower can be fitted which runs directly from the mains cold water supply.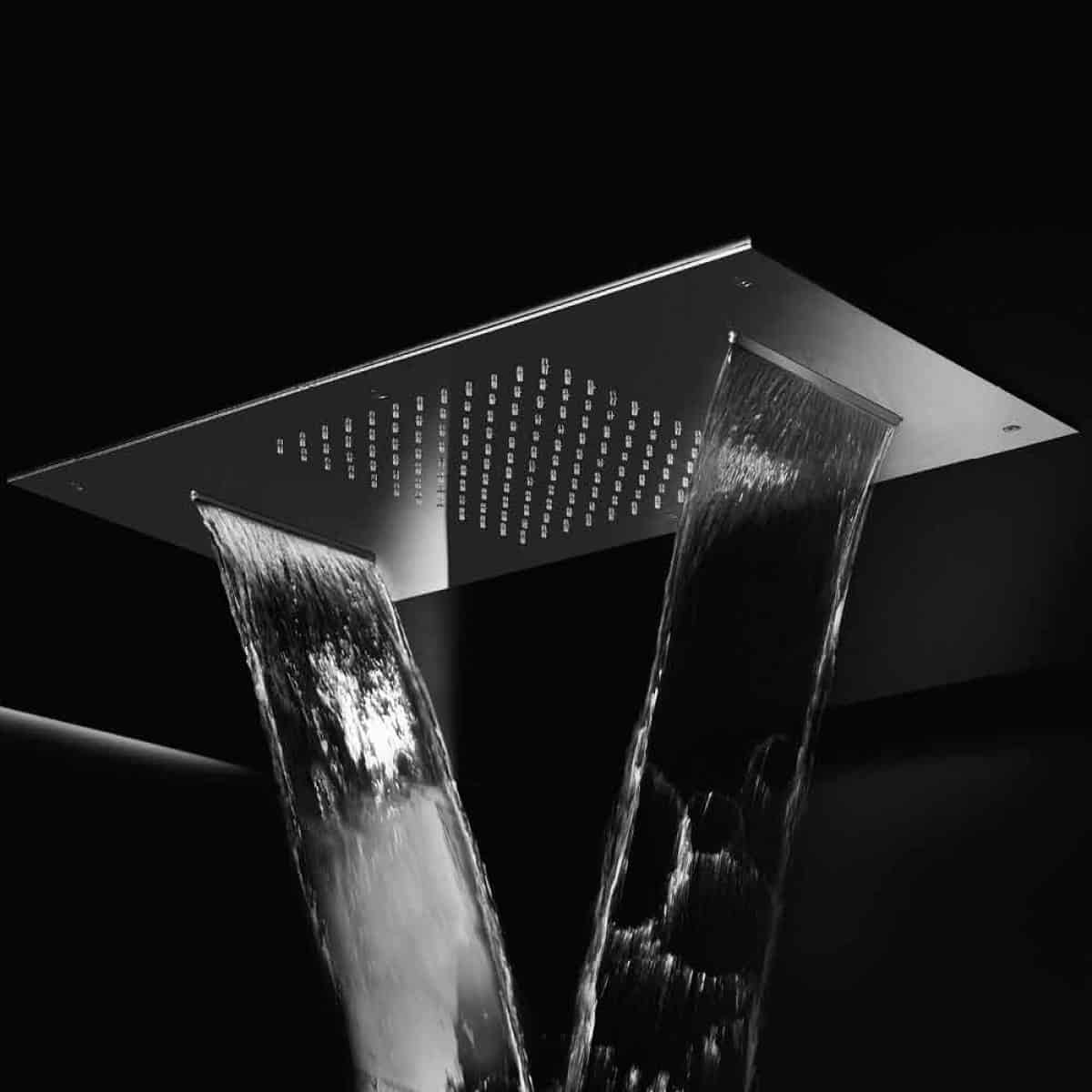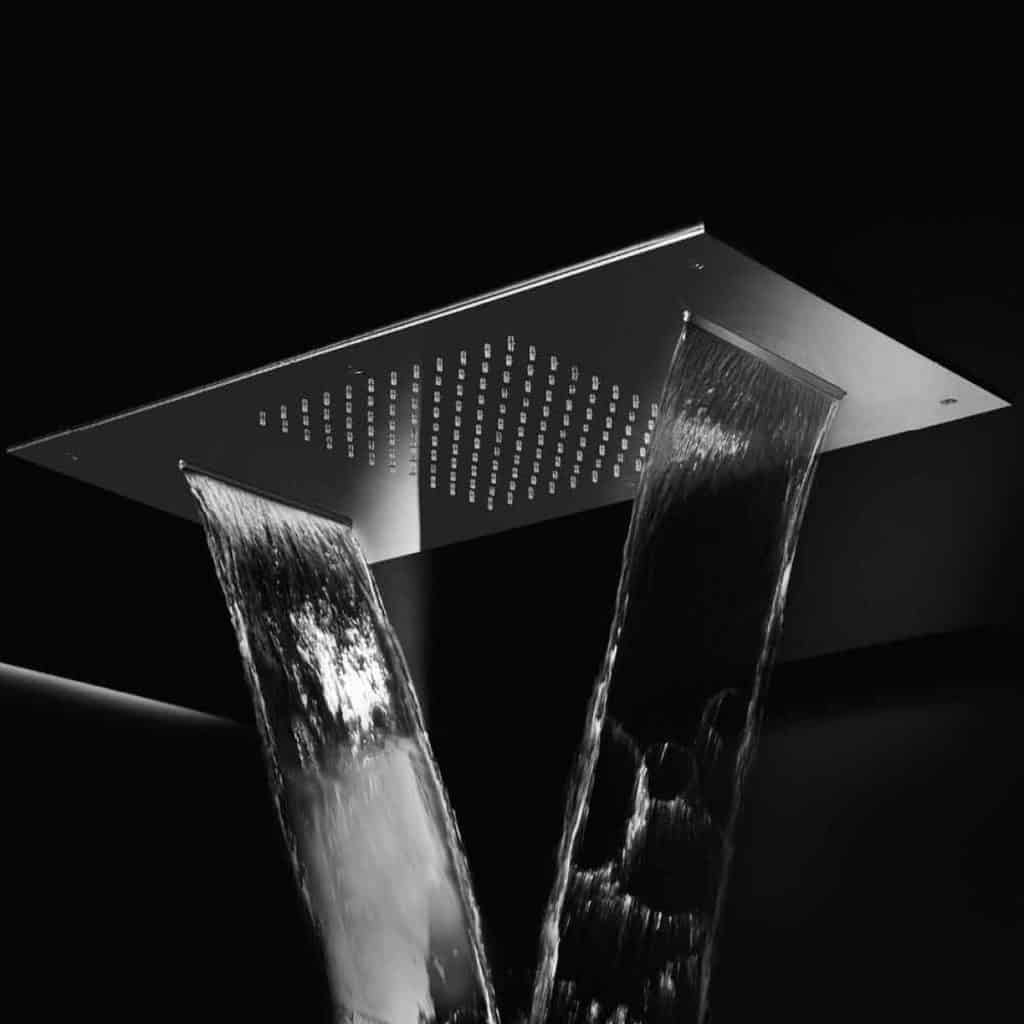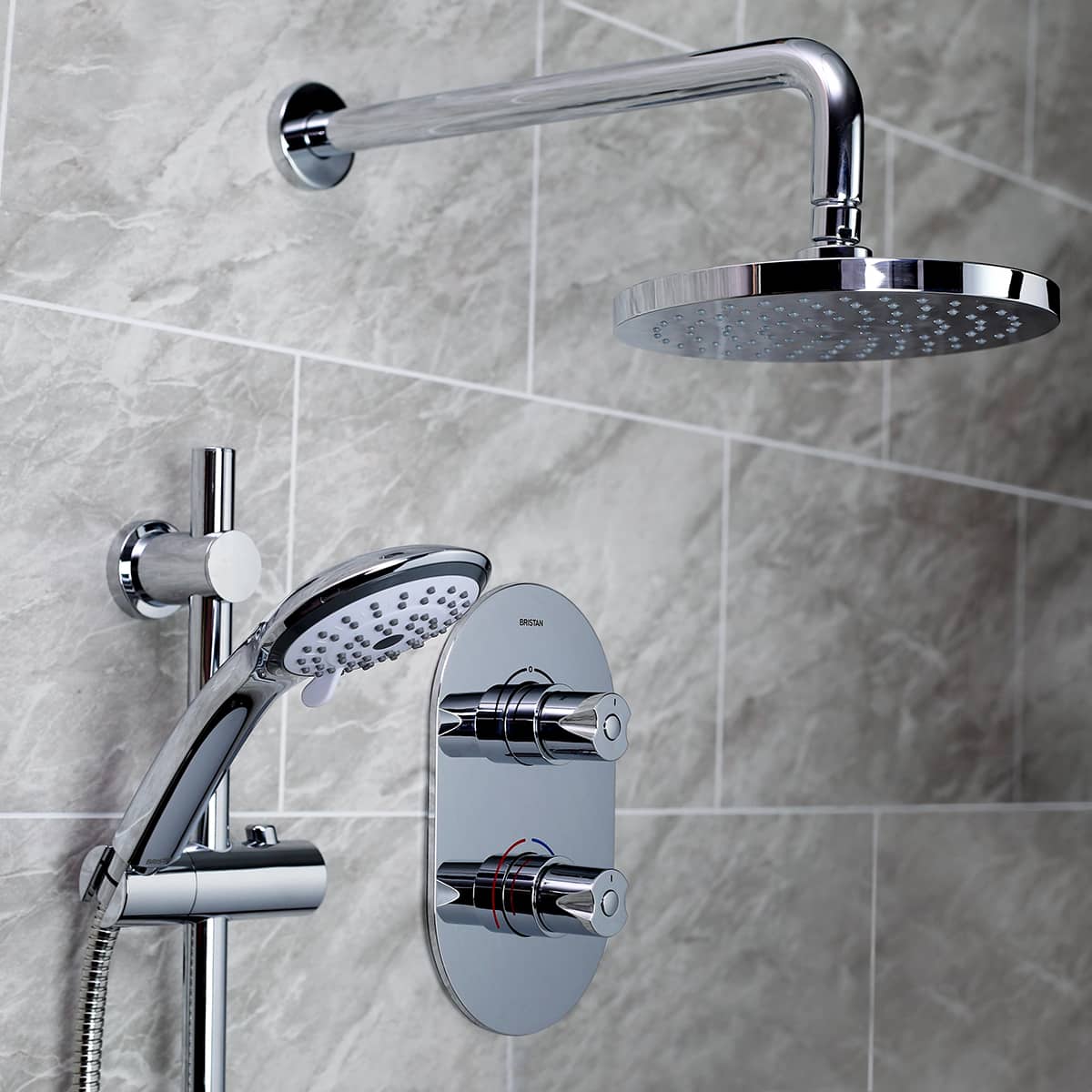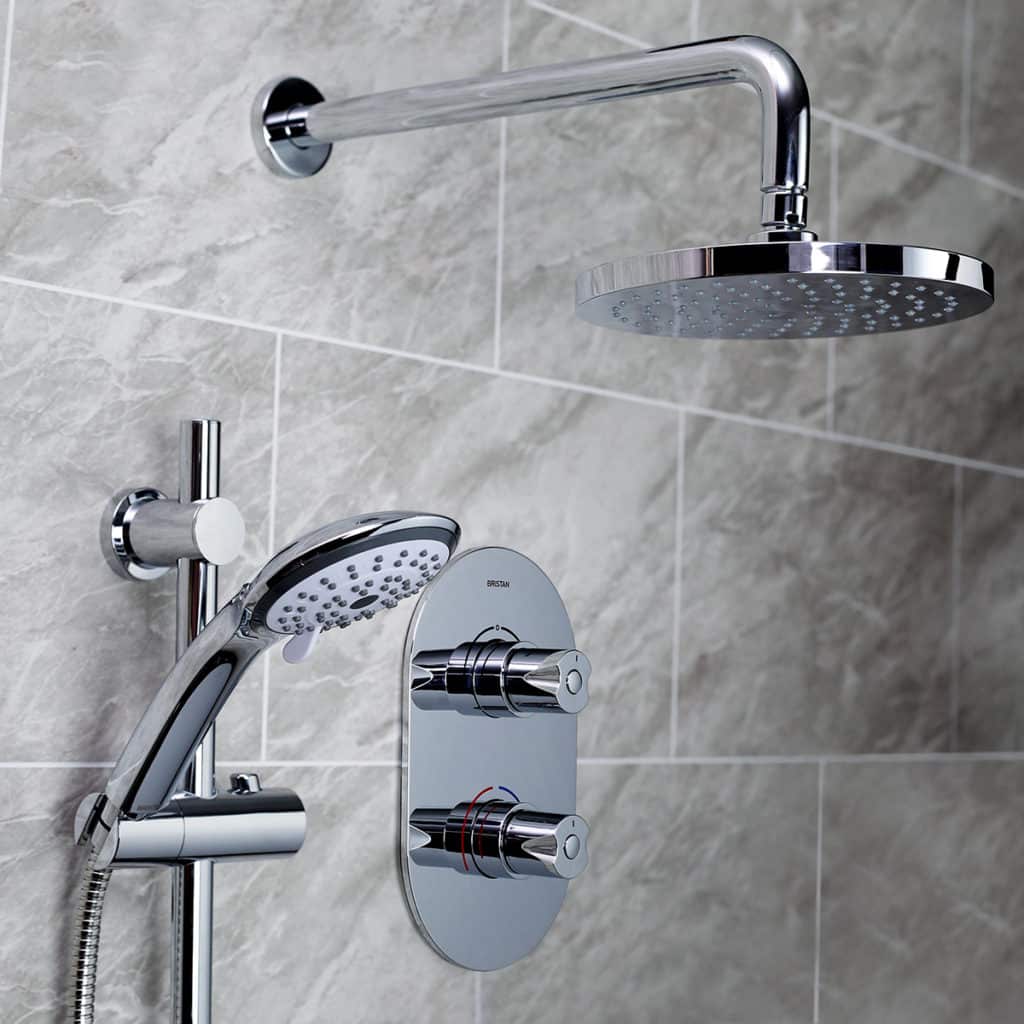 Regardless of the size of your bathroom, whether you live alone or as part of a large family, we can advise which shower is perfect for you. 
Thermostatic shower mixer valves by quality showers brands including Aqualisa, Triton, Flova, and Bristan are suitable for the majority of UK domestic water systems. These include high pressure, gravity and combi systems. Not all valves are suitable for all systems, however with the addition of the relevant pump they can be.
A thermostatic shower mixer will blend hot and cold water precisely. This ensures you can shower safely at the temperature you have chosen without being scalded. Should your hot or cold water supply unexpectedly fail, the thermostatic shower will shut itself off automatically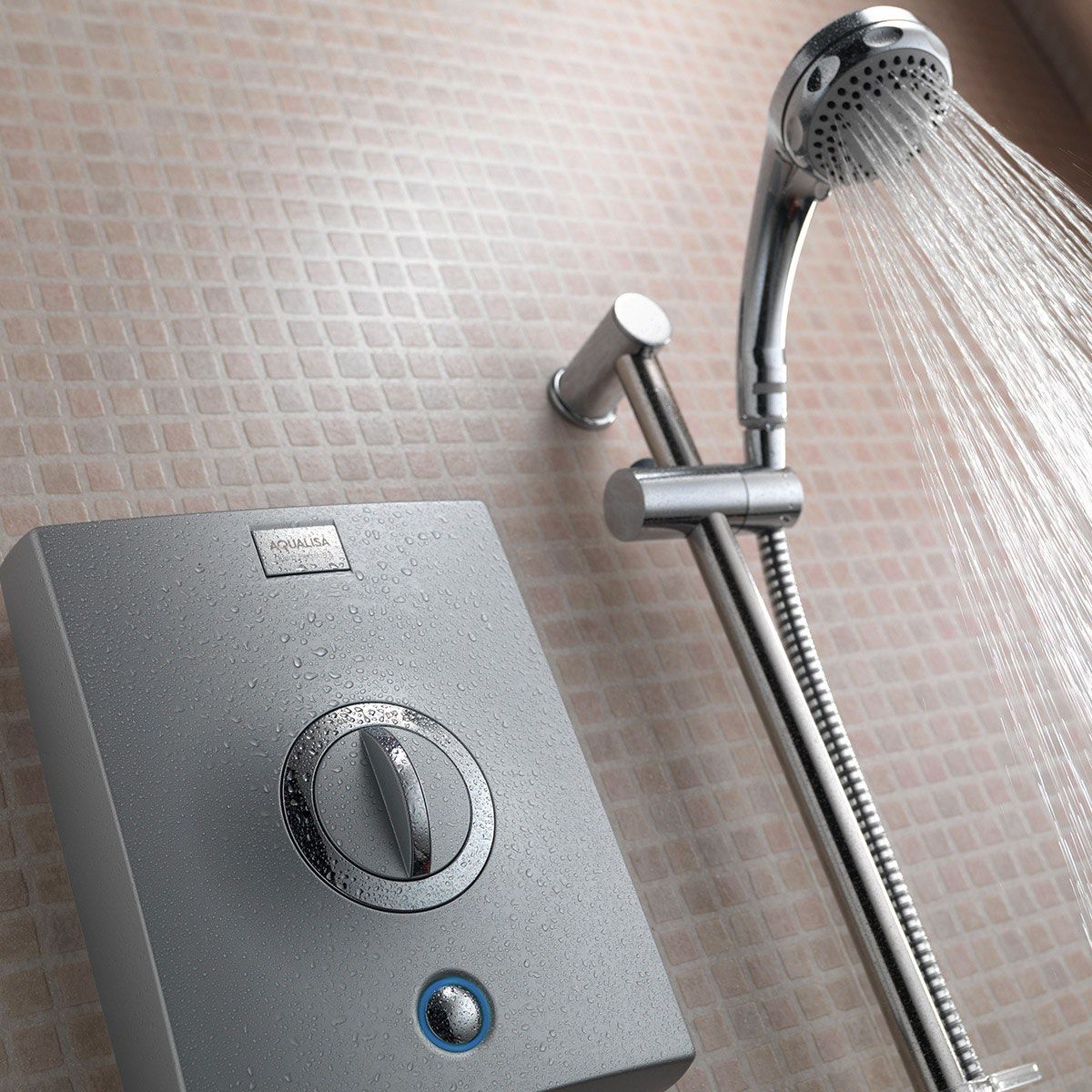 ELECTRIC SHOWERS

Electric showers are simple-to-use and easy to install. Critically they take water from the mains cold water supply and instantly heat it. This means you don't have to use any precious stored hot water.
Electric showers are ideal in homes where hot water is in constant demand, or in particularly high demand at peak periods. eg. if you have a large family getting ready for school or work at the same time, the water from an immersion tank might not be able to cope.
An electric shower could be installed in a second bathroom or in all bathrooms without affecting the supply of hot water.
If you have a house with multiple bathrooms then it is worth considering an electric shower in one of them. If your boiler developed a fault, you would still have hot water and a working shower.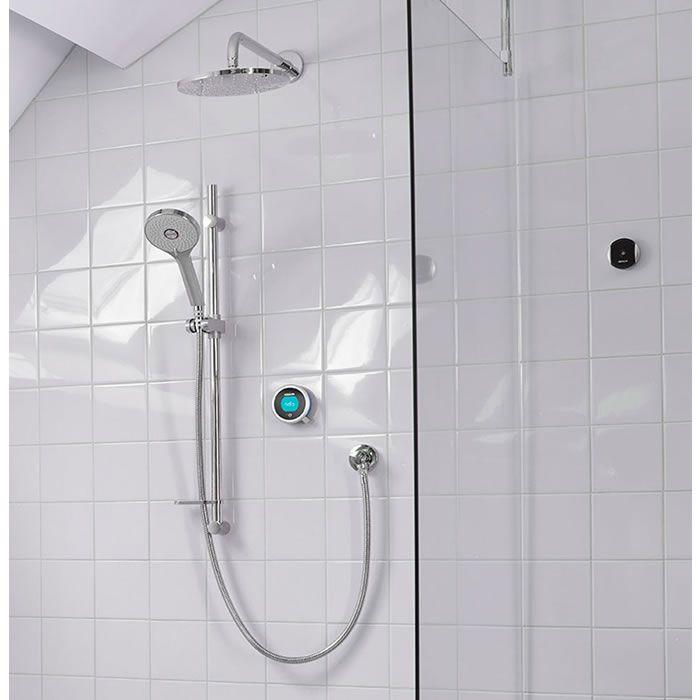 Smart Showers
Smart showers have all the features of thermostatic mixer showers but with additional smart benefits. They also include safety features such as an automatic shut-off function to guarantee safety should your hot or cold water supplied unexpectedly fail.
What makes them really smart is the vast array of user-friendly features including remote activation, intuitive personalisation options, and easy to use controls.
In these days of eco-consciousness, a smart valve is the perfect choice with features that can reduce water usage by up to 33%
They also allow you to choose from adjustable heads with multiple spray patterns or drencher heads offering you a spa-like experience.
Here at Beccles Tile & Bathroom Centre we only deal with the best quality showers by leading brands.