If you want wall panels that are a little bit more exclusive then take a look at the Ambiance Bain SMO system. The whole shower including the tray can be built from the same material. Combine these panels and tray with a fixed glass screen and minimalist shower controls, and the result looks stunning. These panels would also pair beautifully with modern gold or black brassware. Look no further than Ambiance Bain wall panels for the finest shower panelling on the market.
SMO™ – the same material for the whole shower
Ambiance Bain have designed and manufactured this versatile & hardwearing material for over 20 years. They cast a mixture of polyester and natural stone powders into a mould. This means they can produce matching shower trays, and even one-piece moulded basins and worktops.
They can even add pigment to the mould in any RAL colour to match your perfect colour scheme.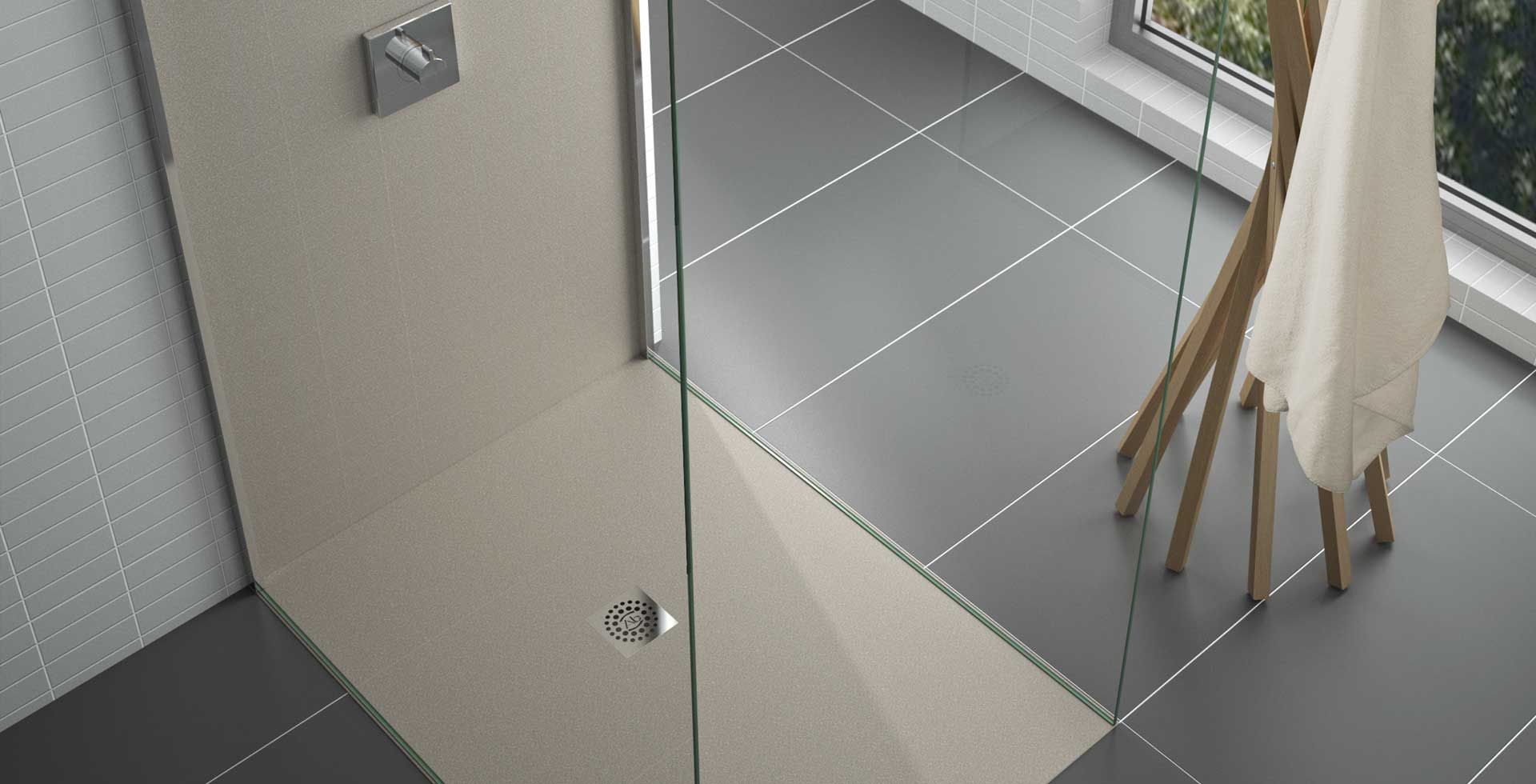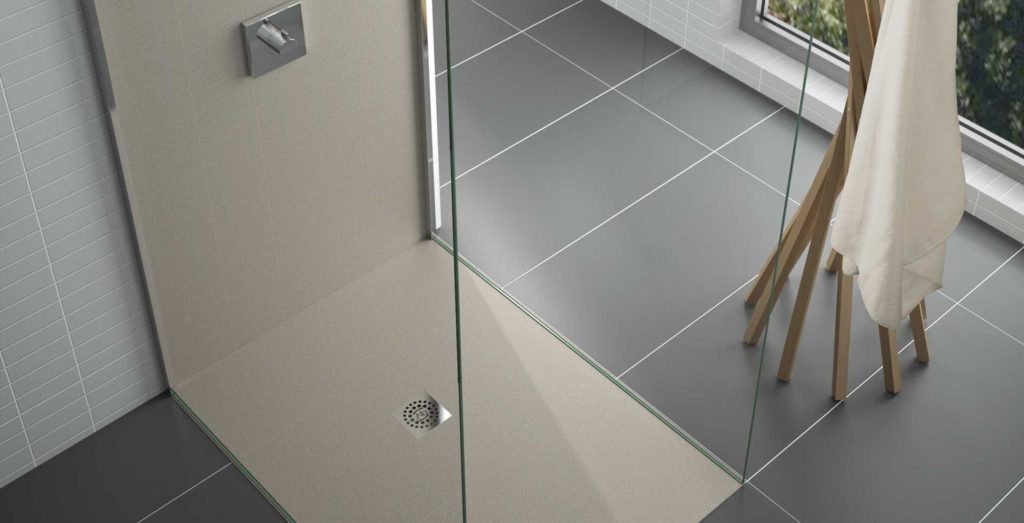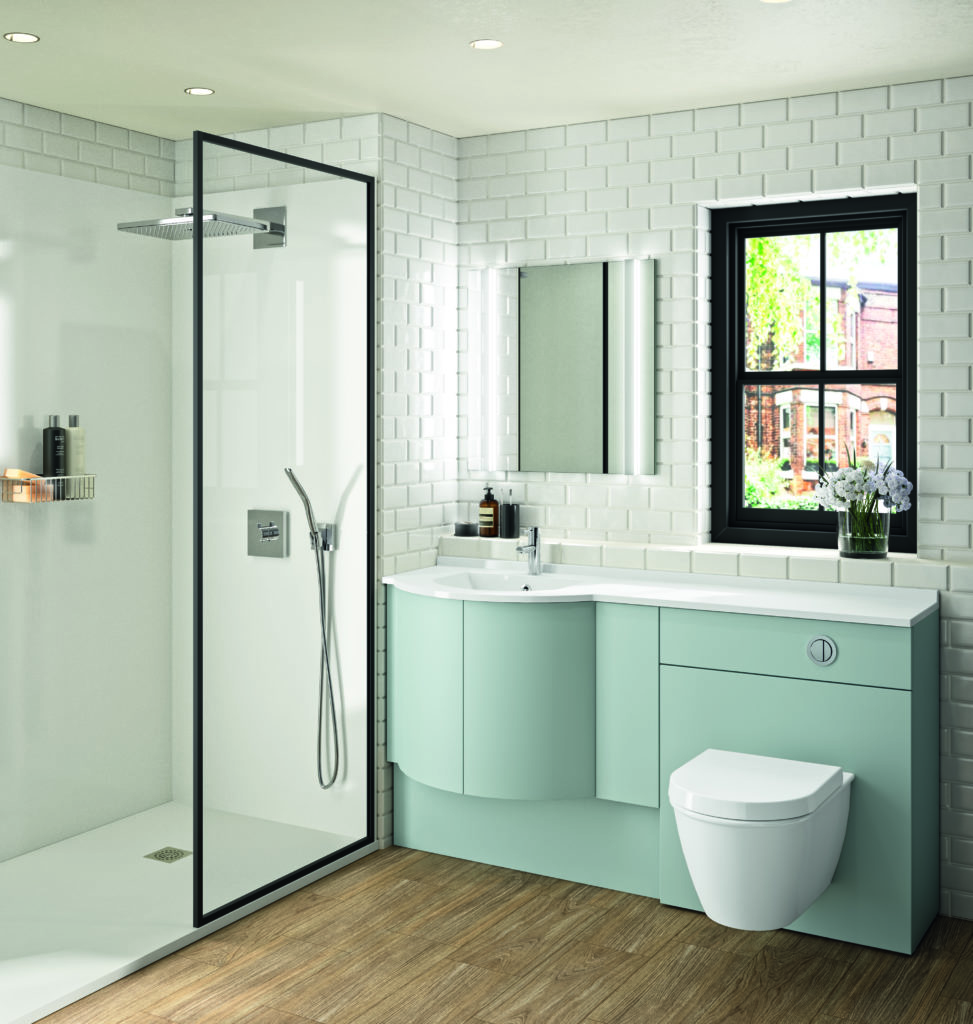 Ultra
resistant gel coat and natural stone-effect riven surface
The finished surfaces are created by spraying a layer of gelcoat 1000 microns thick into a natural riven stone-effect design. Because of this, the finished product is 30 times more resistant to scratches or dents. It is also more waterproof than other manufacturers' sanitary paint finishes. As a result of these unique processes, Ambiance Bain wall panels are simply in a class of their own.
High durability
An anti UV treatment gives high resistance to ageing and high colour stability. So consequently the products are very fade resistant
Anti-slip surface
All SMO shower trays have a clever riven design. As a result of this these trays are naturally very slip resistant.
High resistance to chemical products
Day to day cleaning becomes easy thanks to the high resistance to chemicals, including bleach, limescale remover and general cleaners. Therefore, cleaning is quick, simple and safe.
High resistance to scratches and dents
The material has very good impact resistance from everyday objects and abrasives. This means you are far less likely to damage the material during the rigours of daily life. Subsequently you and the family can use the shower daily without fear of damaging or scratching the tray or panels.
Waterproof
These wall panels and shower trays are 100% non-porous and mouId resistant. In addition, the wall panels and trays are moulded in one piece giving you no grout lines or joints requiring maintenance.
Acoustic quality

The material is solid with very low noise resonance. Therefore, sound does not transmit through the product as much as many alternatives. 
Fire resistance

Standard M2 (exceeding regulations NPF 92-501/3/4 & 5)