Mosaics are wonderfully versatile, always in style, and the perfect way to add a personal touch to your bathroom, splashback, shower walls, or as a decorative wall feature.
They can be made from many different materials such as glass and shimmering iridescents, luxurious shell, tumbled marble, porcelain, and precious metals. Other more unusual materials include recycled wood, coconut, bamboo and copper.
The following is a just a tiny selection of what is available. Visit our Showroom to see the full ranges.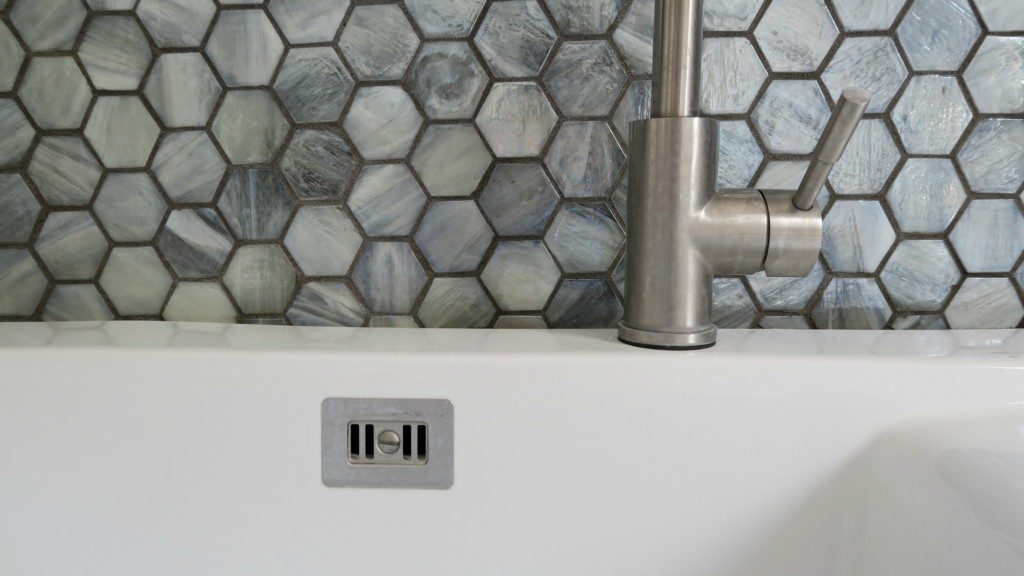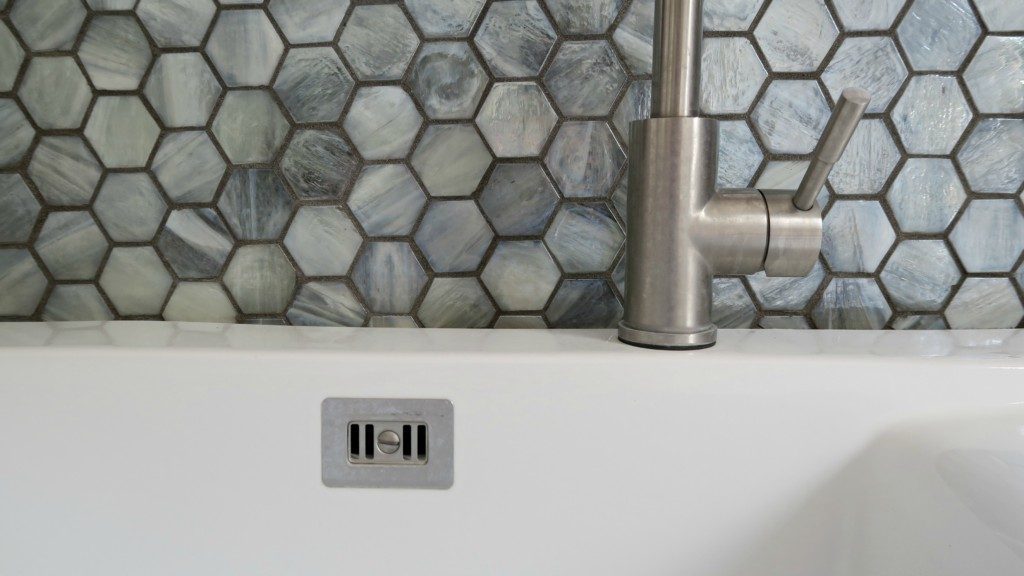 Choose Mosaics to complement
Mosaics work best when used to provide a complementary colour or texture to items in the room such as brassware or sanitaryware. 
They are also available in a myriad of shapes.
The Original Style Genau hexagonal glass mosaic tiles shown here bring quite a modern, structured feel, and the blue / grey colours work well with brushed or satin metal taps. The dark grey grout has highlighted the hexagons beautifully.
Curves and Shapes
Something that sets mosaics apart from regular tiles is that they can be used to go around curves. This makes them the ideal material to decorate a curved wall, bespoke seat or shelf.
You may have come across them in the rooms of a luxury spa or the bathroom of a high-end hotel.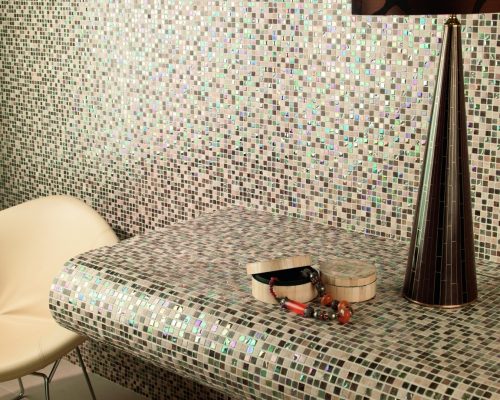 Mosaics are available in a whole spectrum of colours. Choose the colours that create the mood or statement that you want. 
Mosaics Used as A Border or feature
Mosaic sheets can be fixed in the same way as ceramic or porcelain tiles with adhesive and grout.
They are held on a mesh backing, and are easily cut into strips and used as a border or feature with other tiles.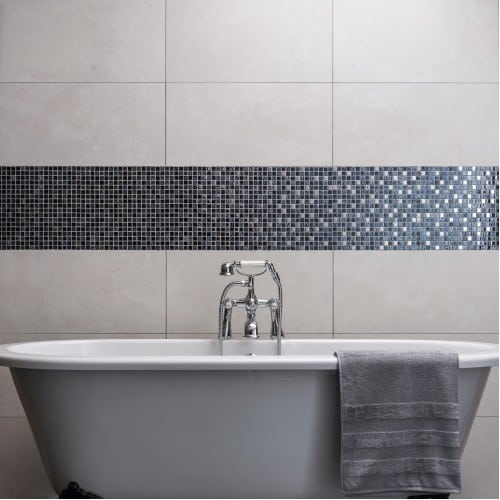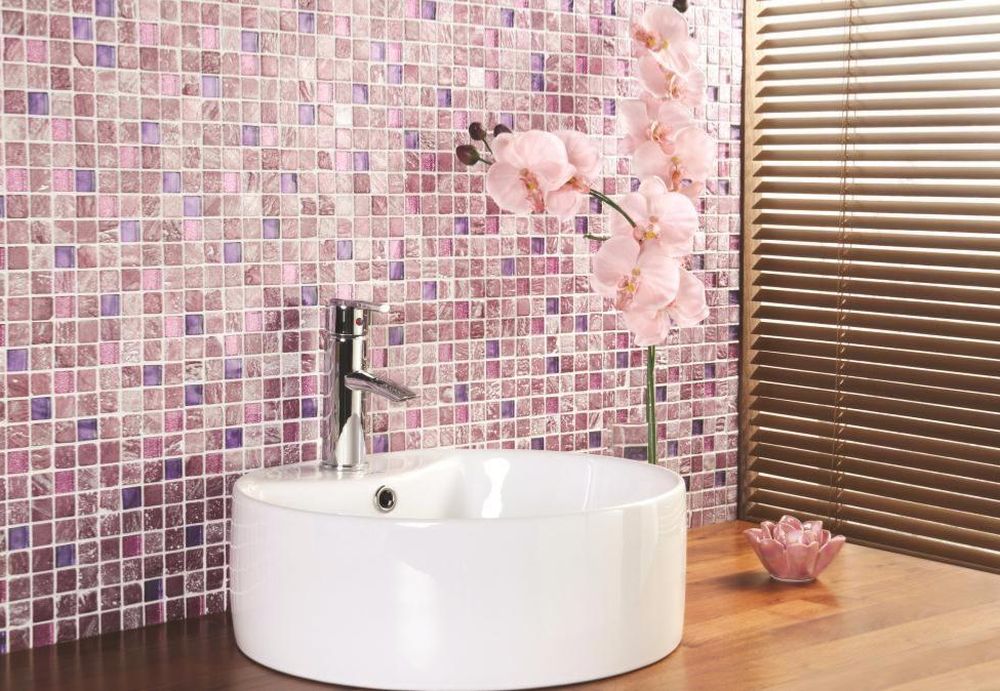 Pretty in Pink
Showcase a bit of blush in the bathroom with warming pink. A bold choice but highly rewarding, and very much in vogue.
Blue for a Cool & Relaxed Mood
Blue is a natural colour for a bathroom or shower, reminiscent of the sky and water.  Coloured glass mosaics catch the light and shimmer adding a cool and relaxing feel to the room.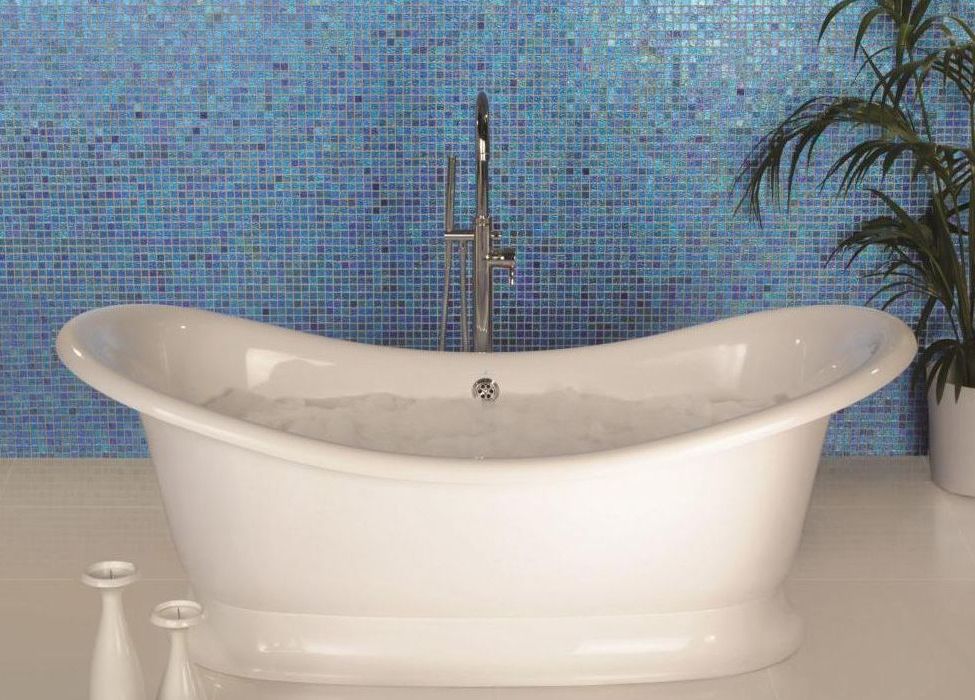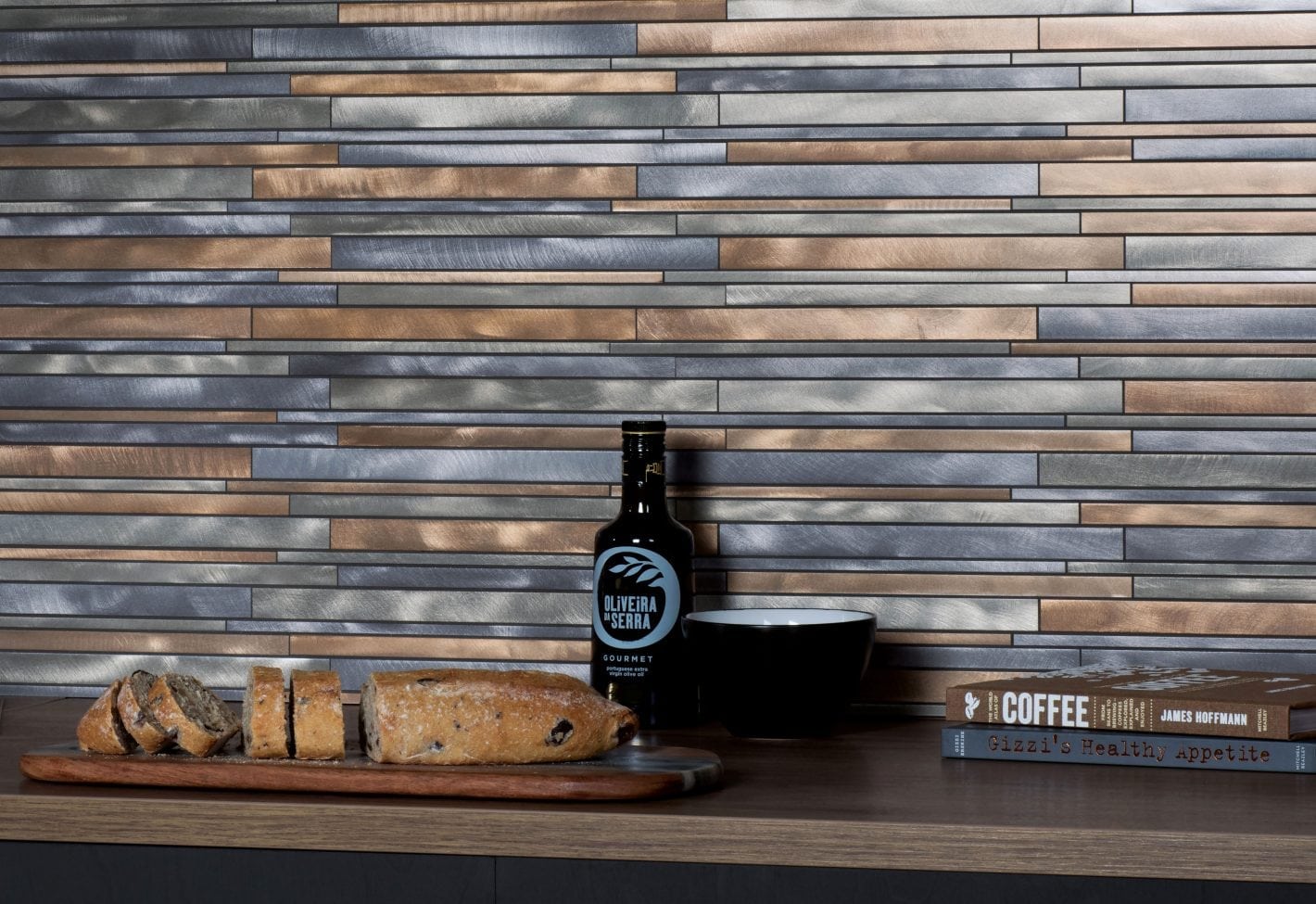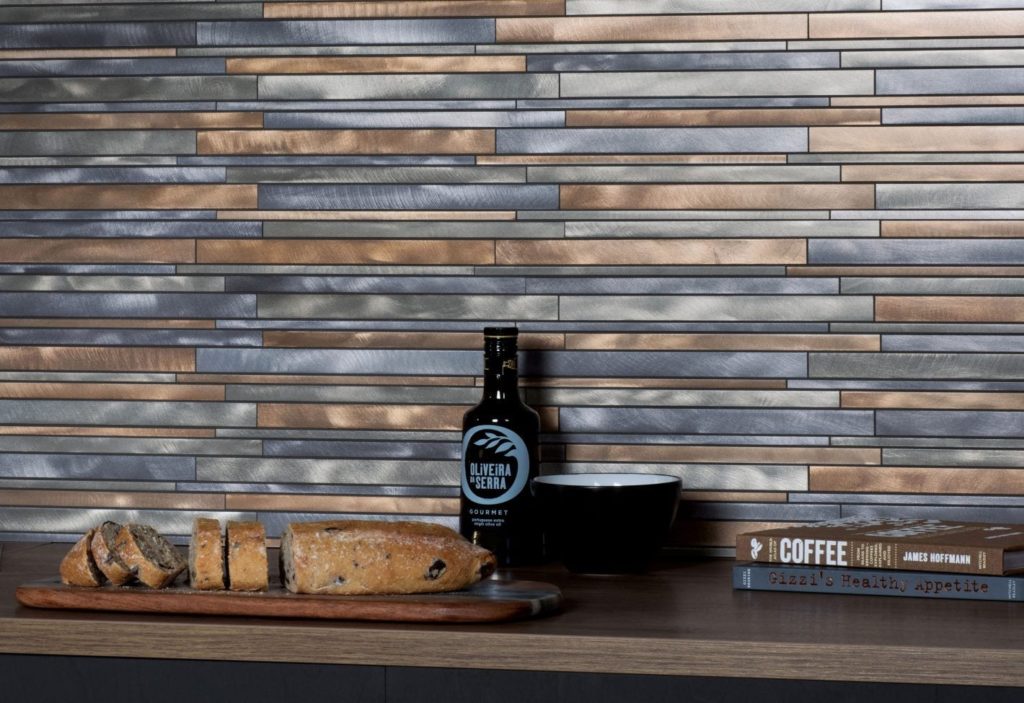 Metallic Strips
Mosaics don't just come as uniform small squares and rectangles as these Original Style Empire mosaics show. Their interlocking strips of various widths in rich metallic bronze and copper colours look magical in both bathrooms and kitchens.
As Bold As You Are
Solitaire is a modern-style, decorative, interlocking glass mosaic tile. It has a stunning iridescent finish that displays beautiful hues of blues and greens.
The overall effect is quite simply stunning.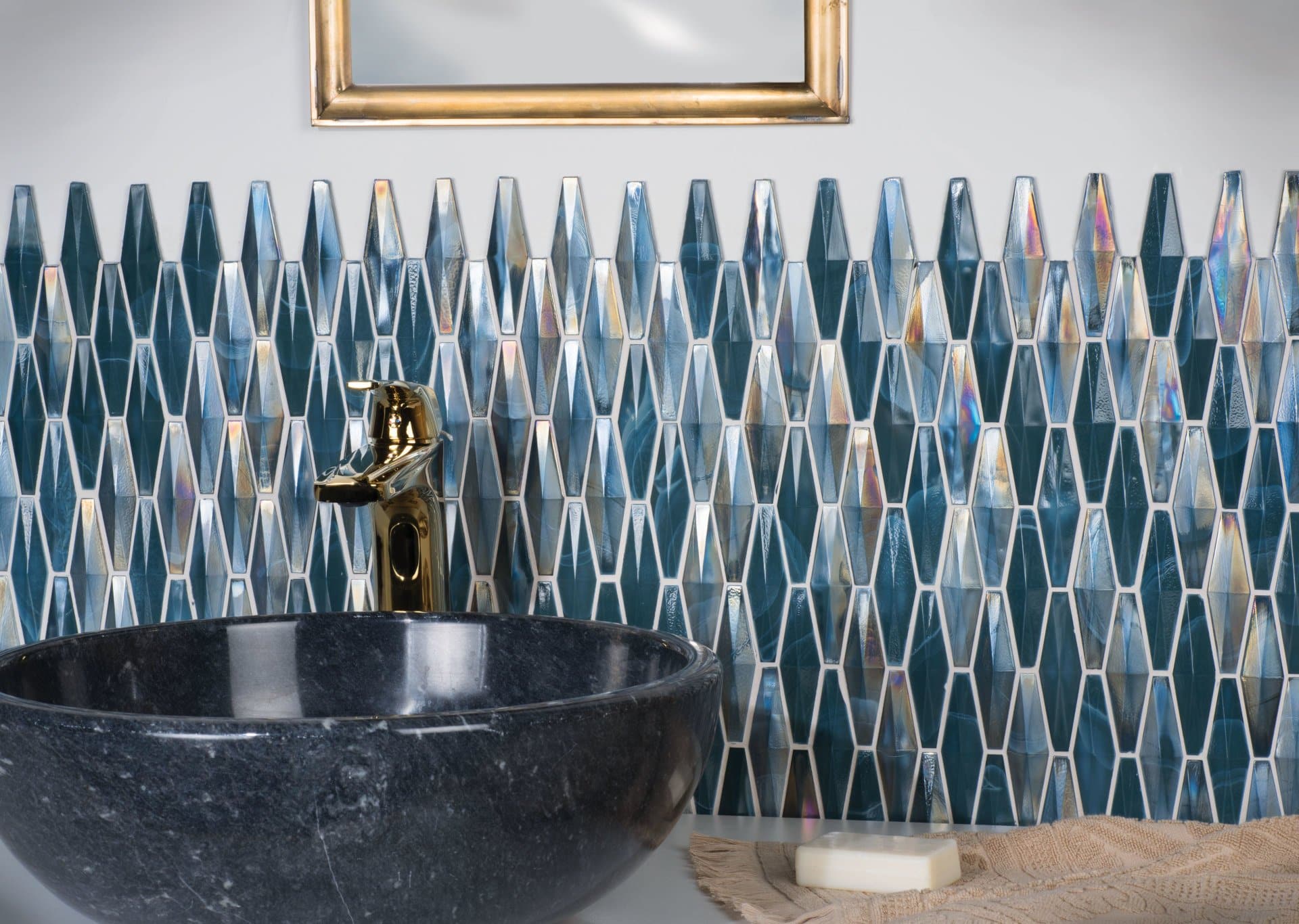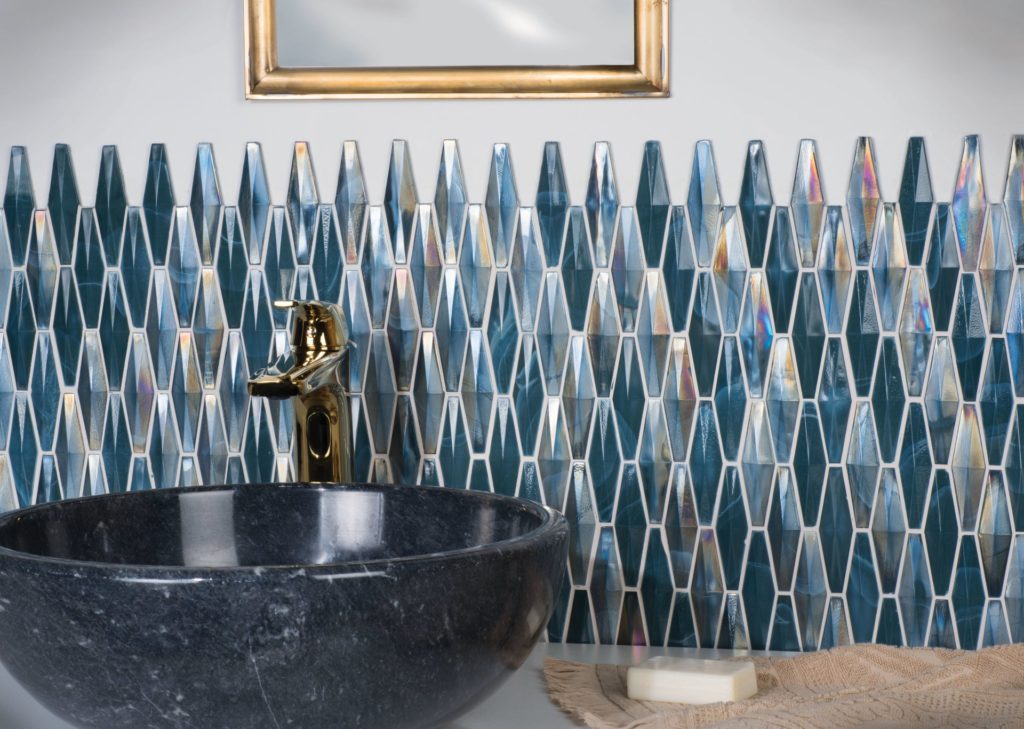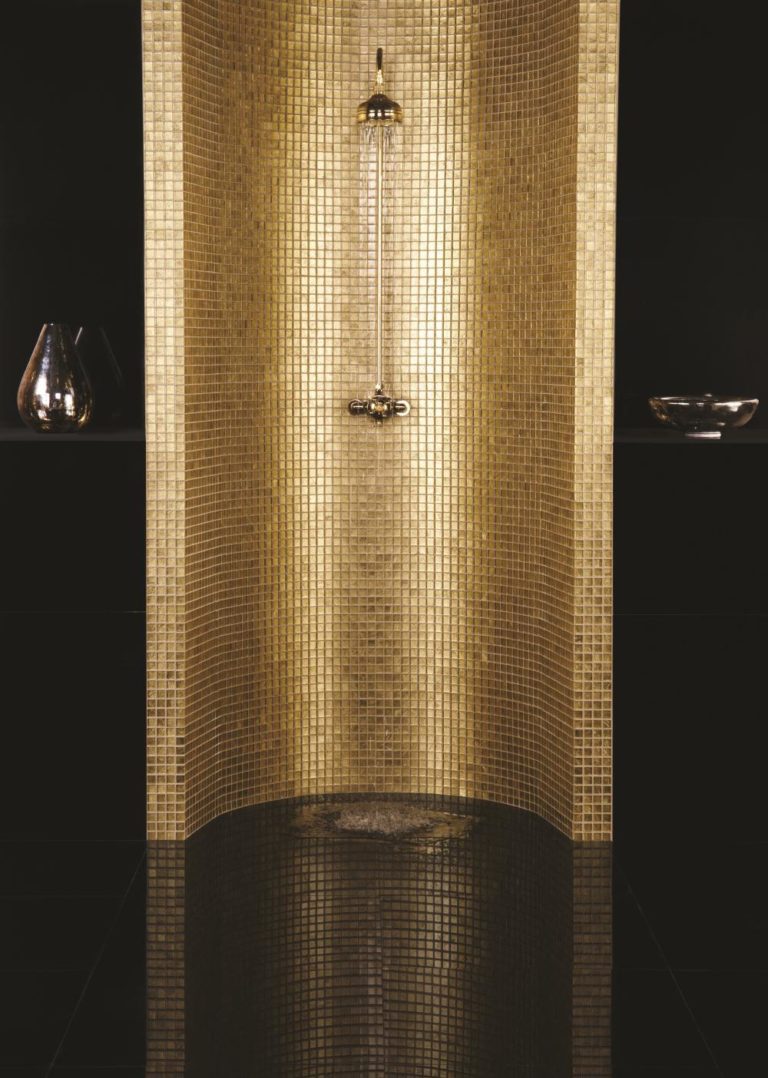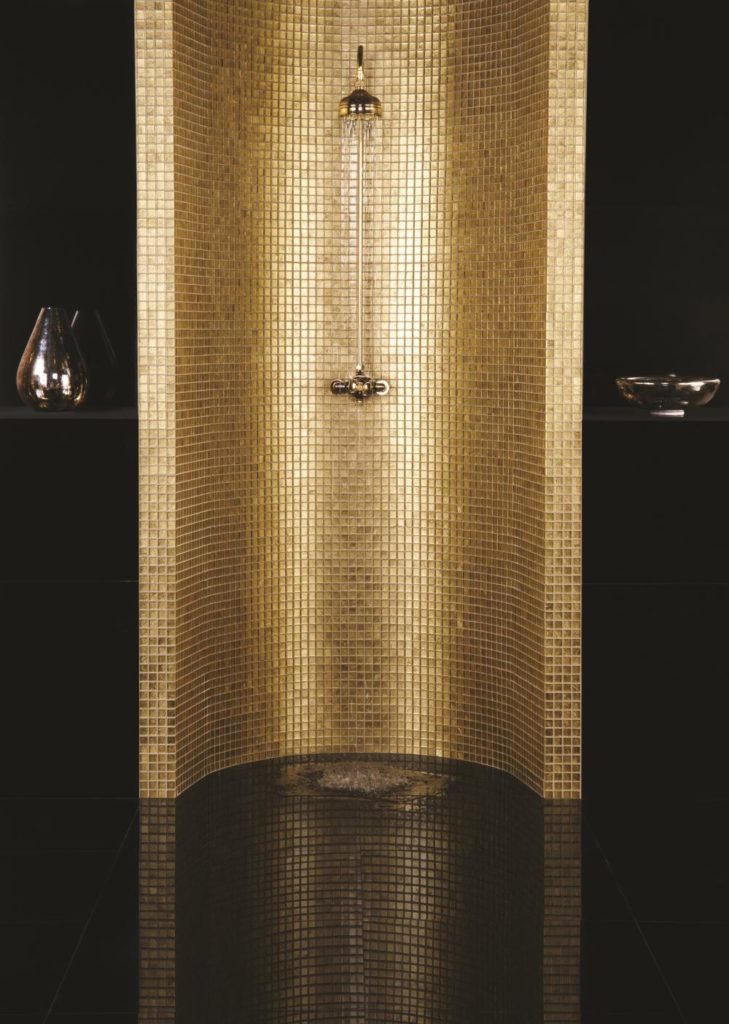 Opulence by the Bucketload
Original Style Bullion is a glass mosaic treasure trove that is simply the height of luxury.
Make the ultimate statement and produce a centrepiece of any room with these incredible mosaic tiles.
MOSAIC MESH BACKING SHEET
Mosaic backer sheet is a rigid, white plastic mesh with a self-adhesive back that makes handling and fixing mosaic tiles fast and simple.