Slate is fine-grained with a layered structure which results from clay and shale deposition. Minerals present at the time of sedimentation often result in a myriad of subtle hues within the slate. Hints of colours such as green, russet, hazel and plum make for a fascinating and versatile product for walls and floors.  Natural slate is more dense than many other types of natural stone, which makes it a hard-wearing choice for high traffic areas.
Like all natural stone, slate must be sealed to protect the surface from dirt & water ingress. We can advise & supply the correct sealers & on-going cleaners to keep your slate floor looking beautiful for many years to come. What's more, a full range of Lithofin maintenance products is stocked at our Trade Centre.
Examples of Slate Natural Stone Tiles available include: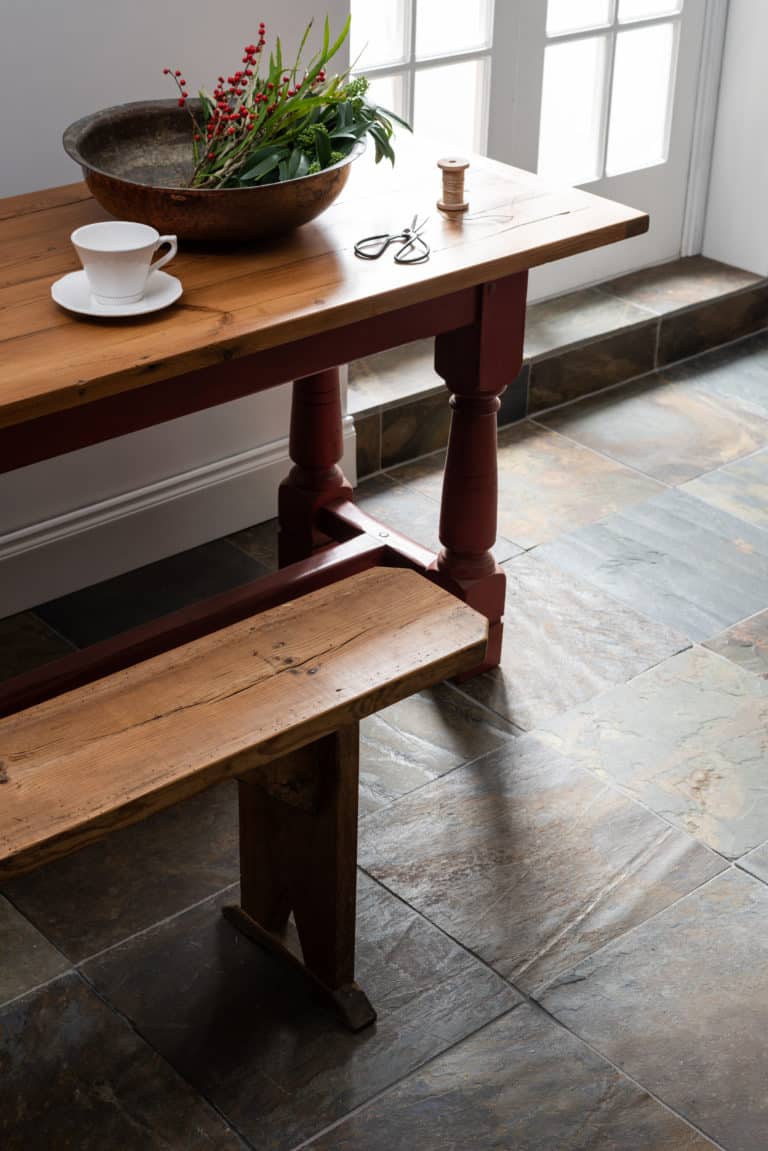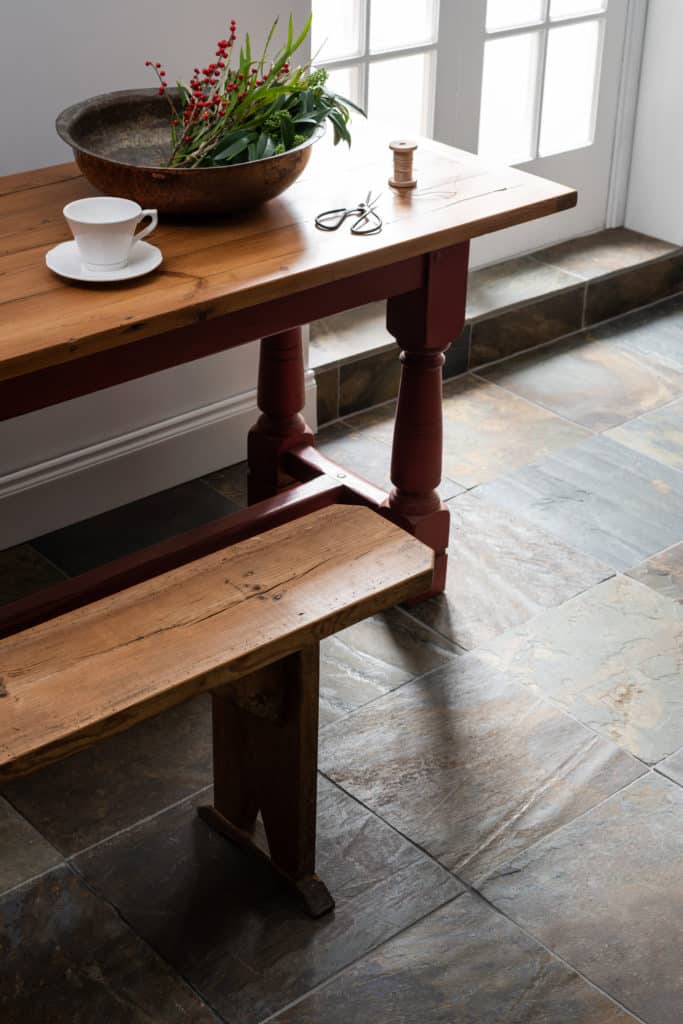 Burnt Sienna by Original Style is a beautiful, rustic slate featuring a variety of natural colours. The many tones and textures create a truly rustic look which is ideal for older properties. This a perfect choice for kitchens, hallways and all living areas.
Sizes: 30x30mm, 40x40mm and 60x40mm.
Graphite black slate is a more contemporary option, with a smoother finish. Ideal for modern spaces, it gives a sleek look with a more even surface. Available sizes include: 30×30, 40×40, 30×60, 40×60 & 60×60. In addition to this, 20mm thick versions are available in 40×60 and 60×90 sizes, which are suitable for outside use.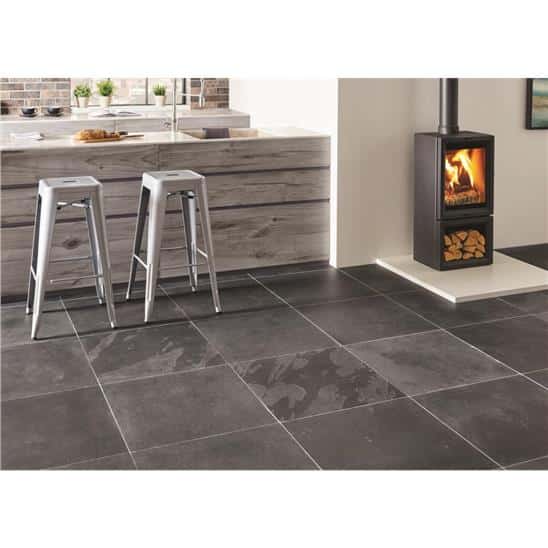 Browse the gallery below for more inspiration of how natural slate tiles can enhance your home.