Sandstone is the product of the sedimentation of coarse sand. Over time, this was subjected to immense pressure from overlying materials and mineral deposition. Due to natural variation, there are many styles and shades of sandstone tiles.
To illustrate, some examples of currently available options are shown below:
Desert grey sandstone has a mid-light powdery grey finish, along with tumbled edges and a riven surface. On the whole the colour is quite consistent, with little variation from tile to tile. What's more, at 20mm thick, it is suitable for inside and outside spaces.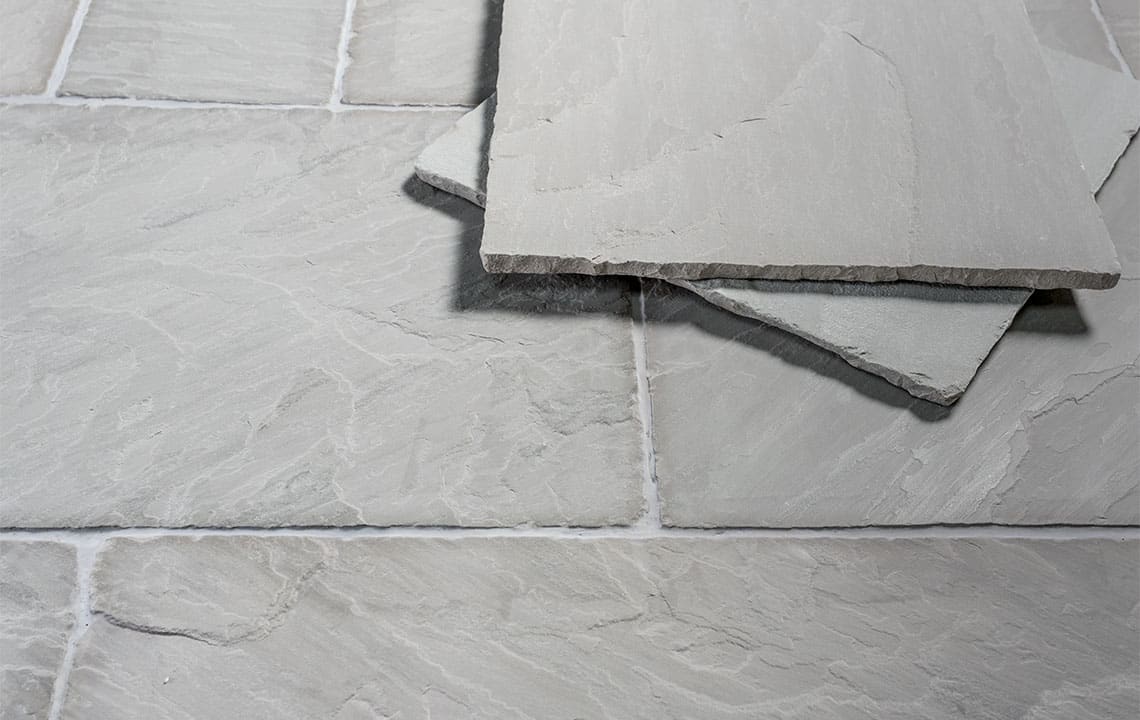 Desert olive is a distinctive sandstone with tumbled edges and a textured, riven surface. Also the colour varies from tile to tile, ranging from powdery grey to olive & beige tones. Furthermore, it is highly durable and its 20mm thickness means it's suitable for interior and exterior use.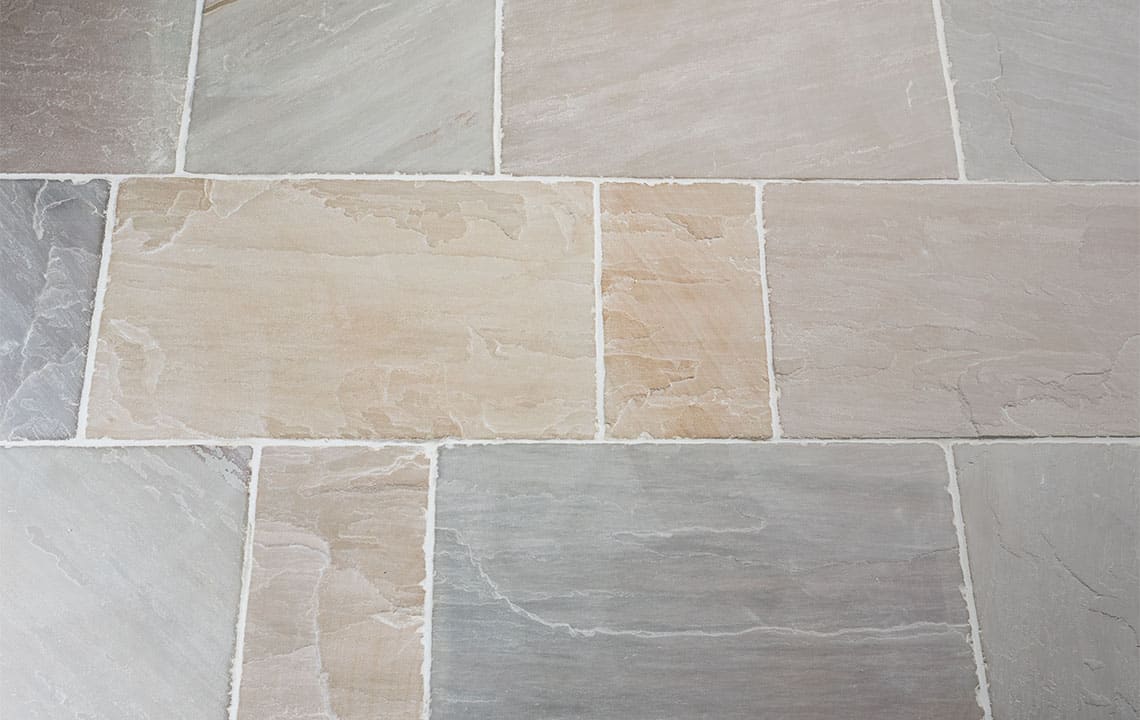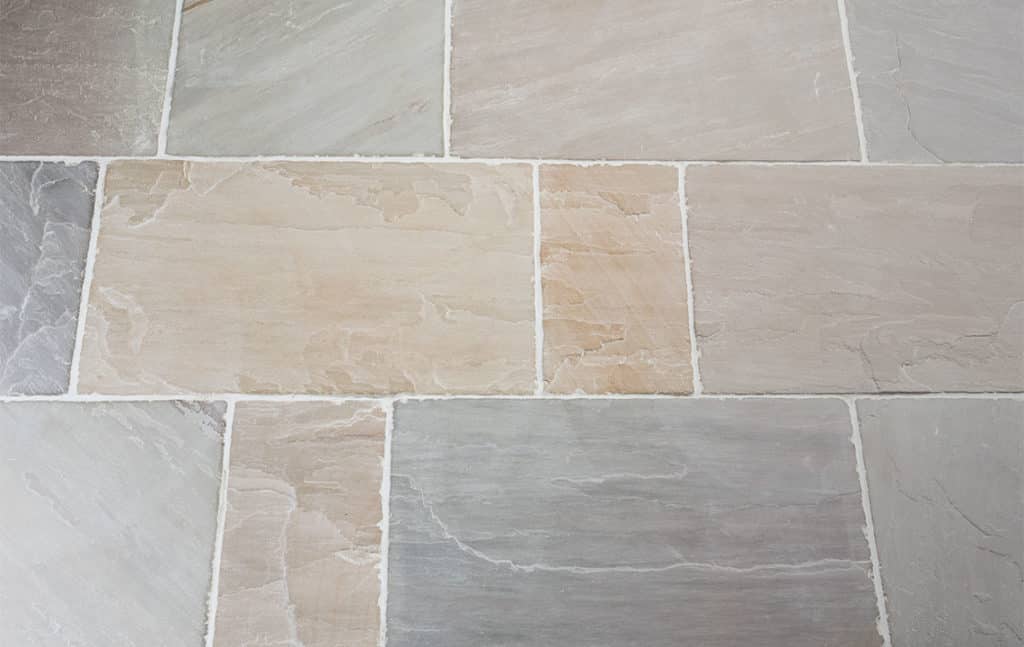 The Grosvenor beige sandstone from the Heritage Collection offers a neutral, classic style. This is a warm sandstone with a range of beige & ivory tones, and a riven texture. Interestingly, this tile is available in 560 x free length which means the lengths of the tiles all vary. Therefore this makes for an interesting random pattern.