Limestone, Travertine, Slate, Marble, Terracotta and Sandstone are all examples of Natural Stone. They all have their own unique natural beauty which creates an exclusive, personal look to your home. Natural stone floors, including Limestone tiles, enhance both modern and traditional homes.
Limestone is a sedimentary rock. It is formed by layers of marine organisms deposited and compacted over millions of years. This produces a stone of intriguing texture and variety, and a timeless character. It is a practical, warm and versatile stone.
You can browse a small selection of our Limestone tiles below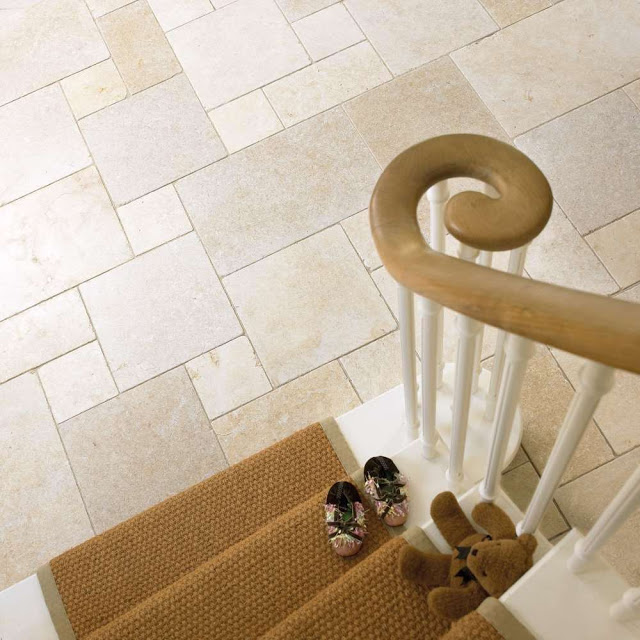 Aegean Cream has warm tones of soft cream and pale gold. These tiles also have a beautiful, antique tumbled finish.
A peppering of fossilisation adds to the overall effect of this popular tile range.
Cathedral flagstone tiles have a blue and black colouring. Their aged appearance gives the impression of years of use. 
Cathedral limestone tiles are generally used, for maximum effect, in larger rooms. Also, they can be used outdoors as they are extremely hard wearing and 20mm thick.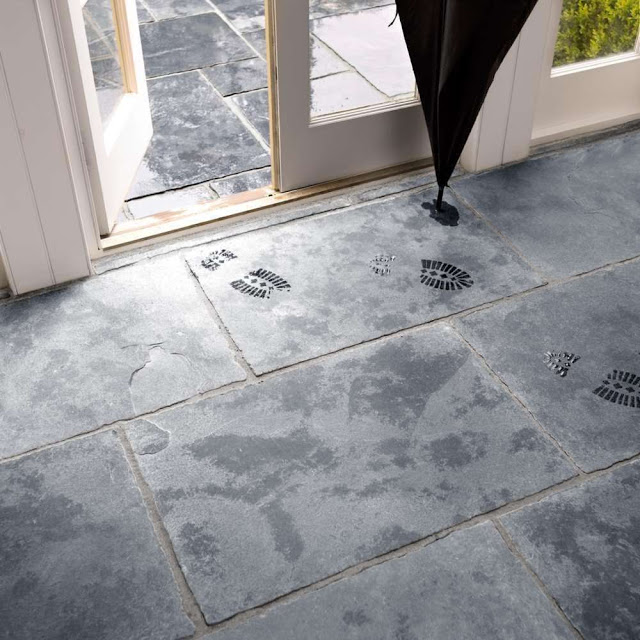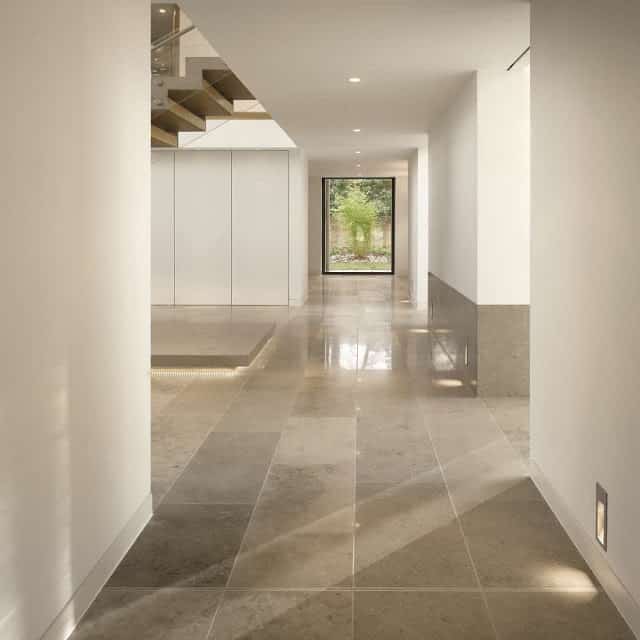 Jura Grey is a popular German limestone with subtle tones of blue-grey, and distinctive fossilisation. What's more, it has a smooth honed and durable surface making it practical for any decor.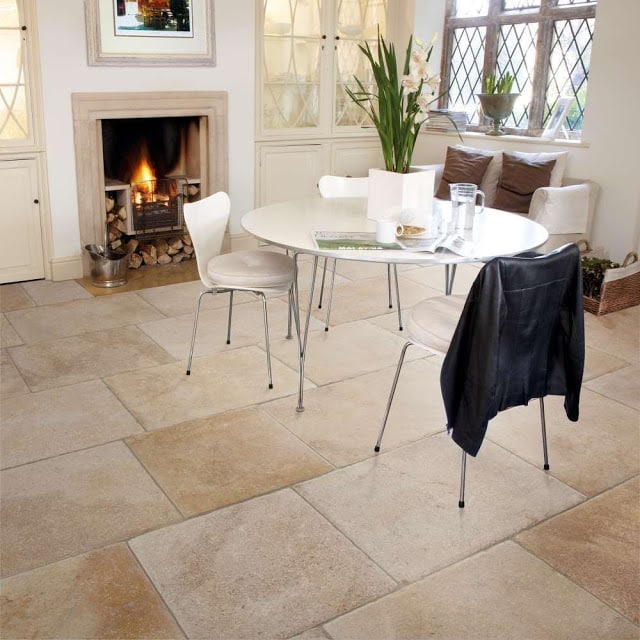 The key feature of Perpignan tumbled & brushed limestone is its variety. The mix of shades include warm caramel, beige and gold colours. What is more, the colour tones vary within each stone and the edges are gently antiqued. 
Use this charming limestone both inside and outside the home to give an ageless, rustic feel
Saint Benedict Antique limestone is quarried amongst the vineyards of France's Bourgogne-Franche-Comte region. It has gentle tones of brown, with occasional waves of red and stunning fossilisation.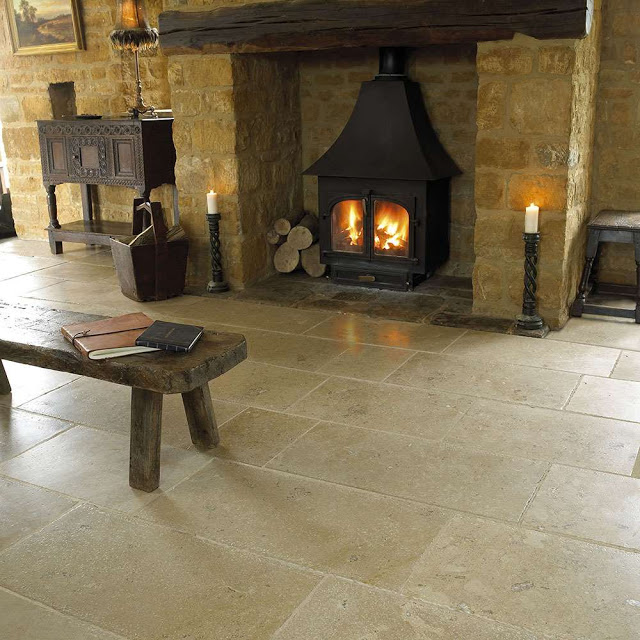 Please call us on Tel: 01502 713852 for samples or prices for any of the Natural Stone Tiles featured