Duravit Sensowash Shower Toilets
A growing number of people have added Duravit Sensowash Toilets to their bathrooms. It's the most hygienic and natural way to clean: a Sensowash is like combining a toilet and bidet together into a single unit. 
It leaves the user feeling clean and refreshed, and is much softer and more gentle than using toilet paper.
Discover the features and styles of Sensowash toilets below: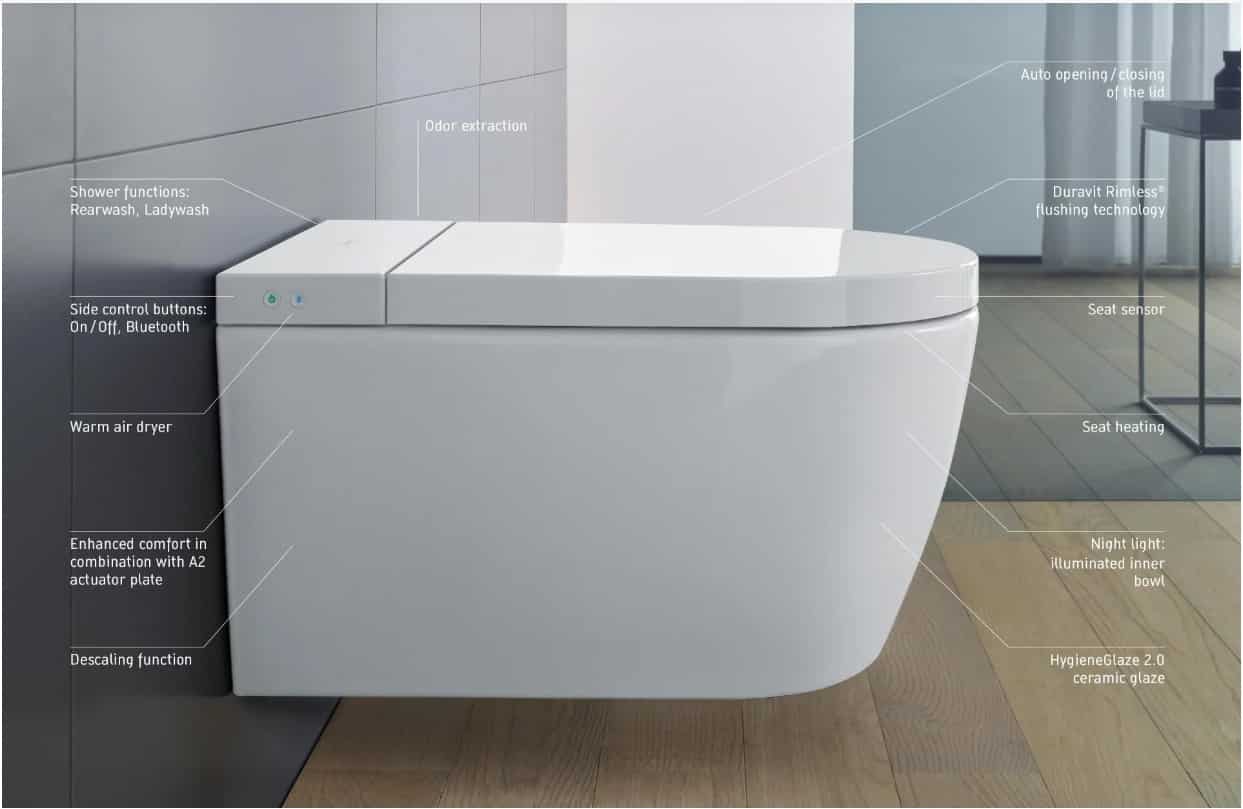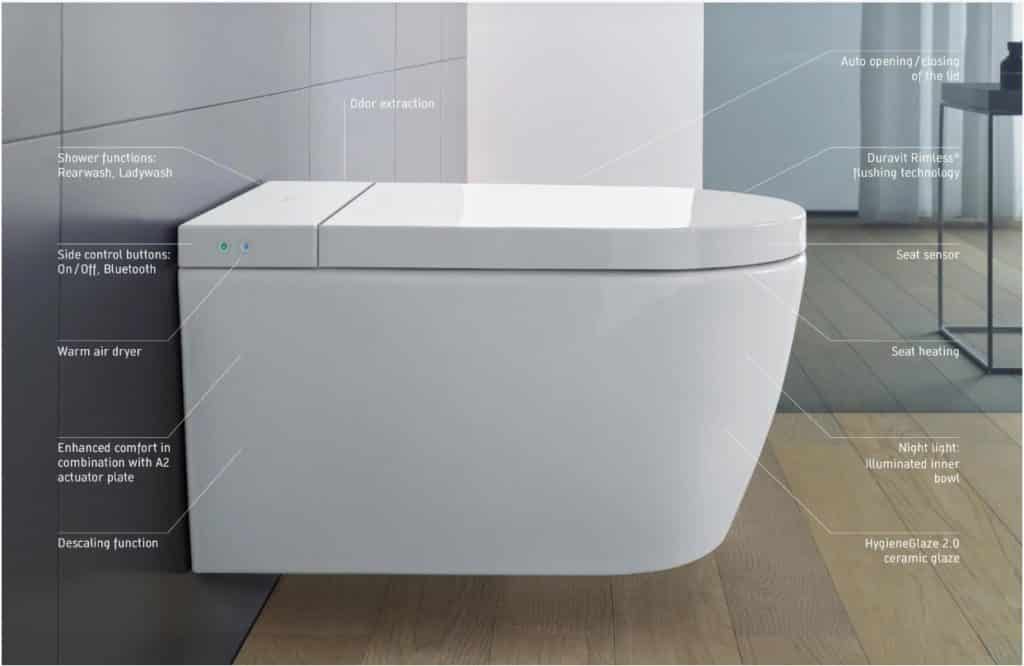 A gentle flow of warm drying air follows after using the shower-toilet functions. The user can adjust the temperature of the air dryer using the remote or an app. Additionally, they can save their favourite settings.
Seat heating and energy saving mode
The Sensowash toilet seat has an adjustable heat setting, which the user can adjust to their desired temperature. Also, in energy saving mode the seat heating is activated at specified times.
Sensowash Odour Extraction
The Sensowash has a handy odour extraction function built in. As you'd expect, you can activate this via remote control or app. 
When it is dark, you can illuminate the inner toilet bowl using the night light function. Therefore this is a vital safety feature while using the toilet at night.
The Rearwash setting provides pleasant and safe cleansing. Simply set the water temperature, water spray intensity and spray wand position to your personal preference.  Furthermore the Comfortwash gives an extra-thorough wash. Also the spray wand and nozzle are cleaned automatically before and after each use.
 The Ladywash has been specially designed for female users. As such it uses a delicate water spray for gentle cleansing. The user can set the water temperature, spray intensity and spray wand position settings.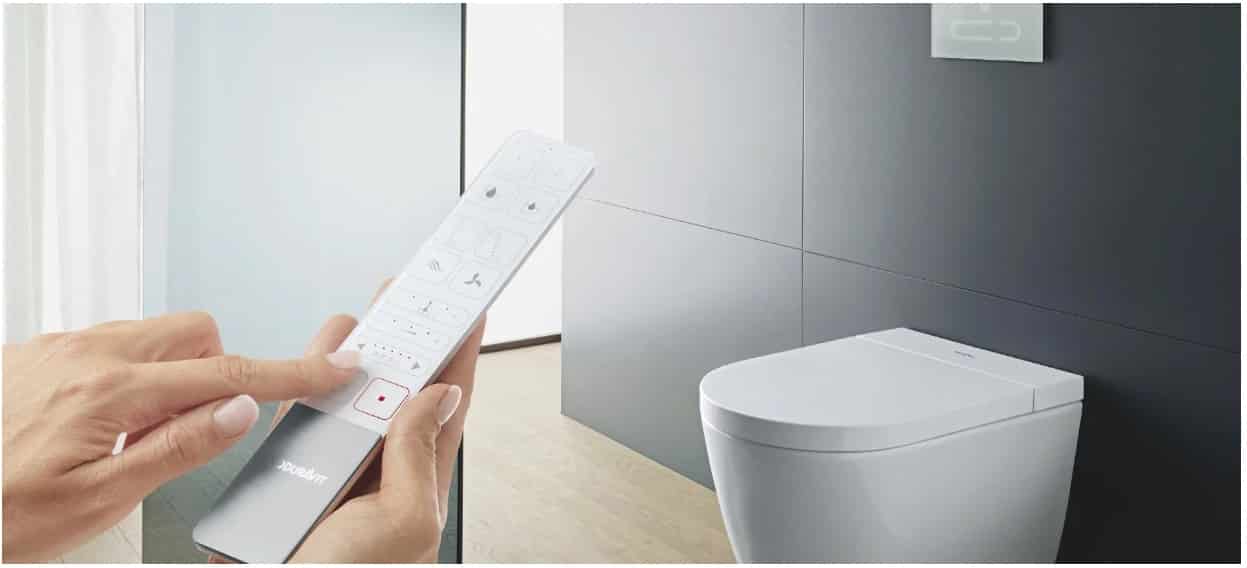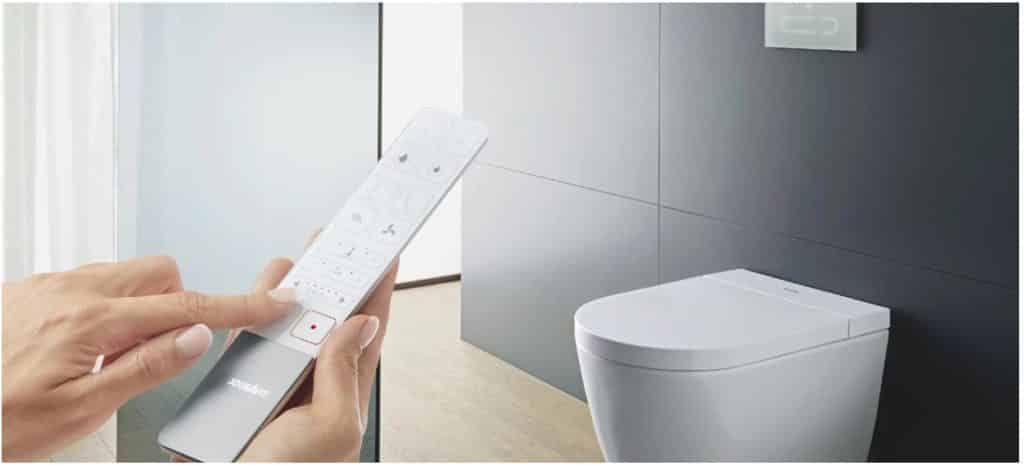 You can easily operate all functions of the Duravit SensoWash shower-toilet using the supplied remote control. What's more, you can control your Sensowash toilet via an app on your mobile.