A toilet is a toilet, right? 
Well maybe once upon a time that was true, but modern day options are economical, innovative, and even stylish. In particular, some are the result of cutting-edge design. 
For example, German bathroom manufacturer Duravit brought in leading French designer Philippe Starck to design some ranges for them. 
Many people are surprised there is so much choice when it comes to toilets – from straightforward close-coupled to the new Rimless offerings. Our showroom staff will discuss the options with you to ensure you buy the right type and style to suit your needs and your property.
Toilets - Types & STyles
See below to find out more about the various types of WCs available
The most common toilet that you will find in peoples homes is the close-coupled toilet.  To clarify, 'Close-coupled' simply refers to the cistern which sits directly onto the back of the toilet pan. 
Close-coupled toilets come in many different styles and sizes, such as with a corner cistern, or a raised height pan, open back or closed back pan etc. as described below.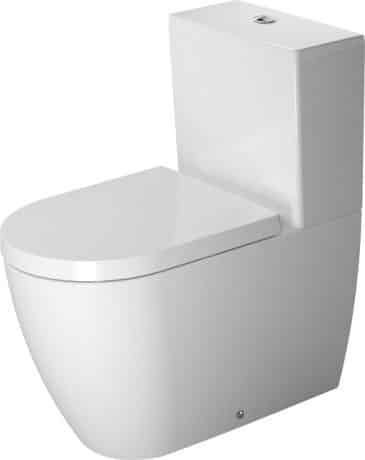 For the very pinnacle of hygiene and luxury, bathroom specialists Duravit offer their Sensowash shower-toilet seat. The shower-toilet seat provides gentle cleaning with warm water. Not to mention all functions are easily operated by remote control, from opening the toilet lid to selecting the cleaning nozzles. In view of this, Sensowash is useful for those who value extra cleanliness, as well as those with limited mobility.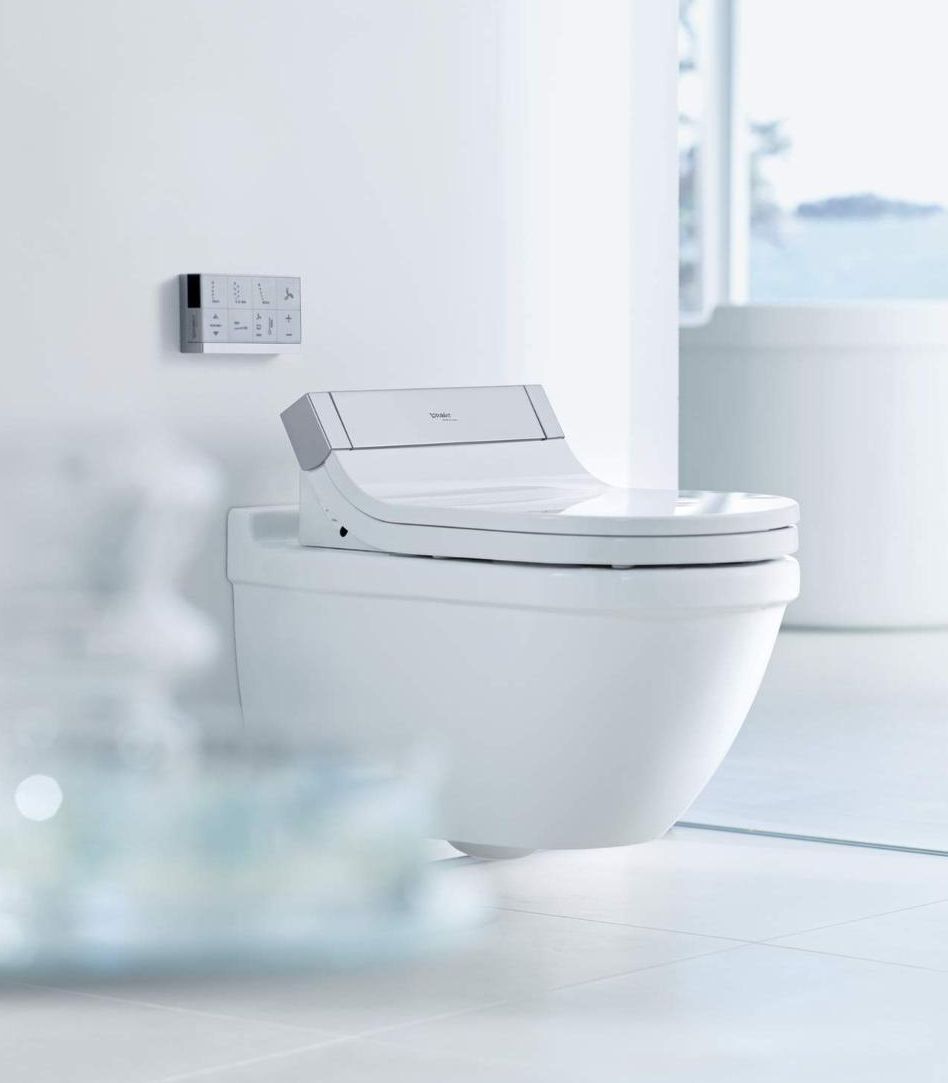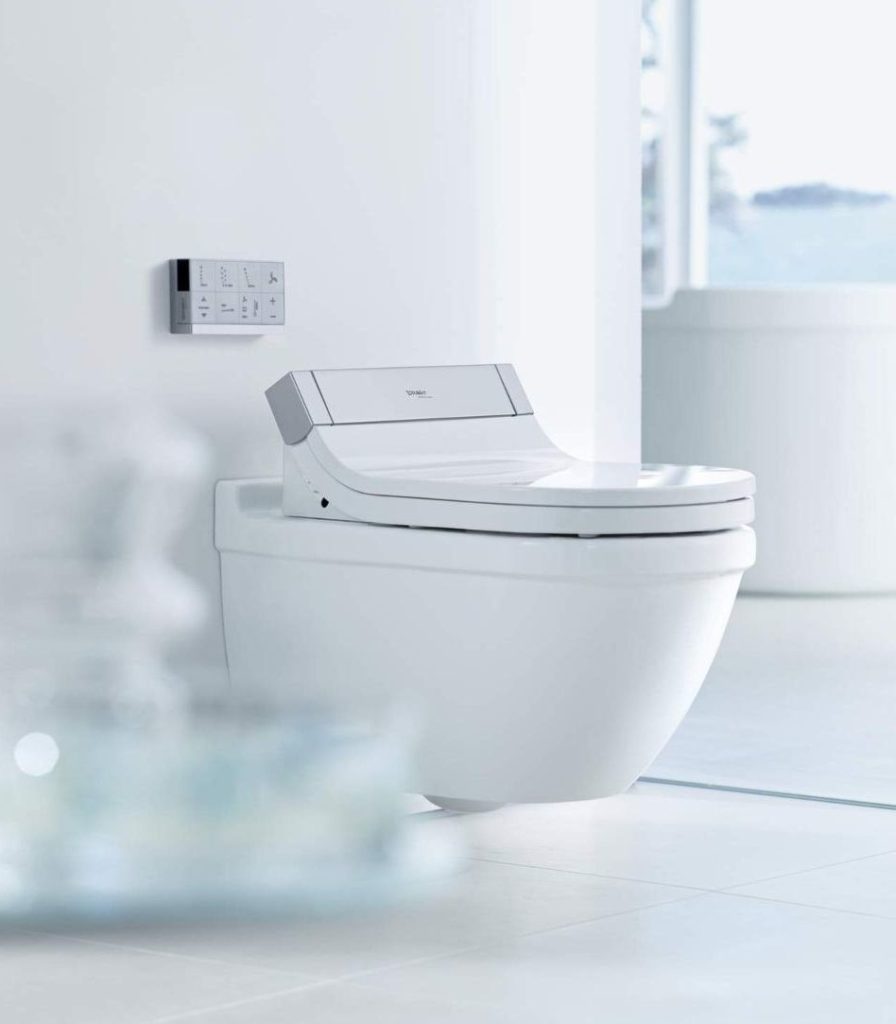 Traditional styles of bathroom benefit from the low level WC style, as they offer a definite sophistication and timeless appeal.
As seen in the picture below, this type of loo uses a flush pipe between the pan and cistern.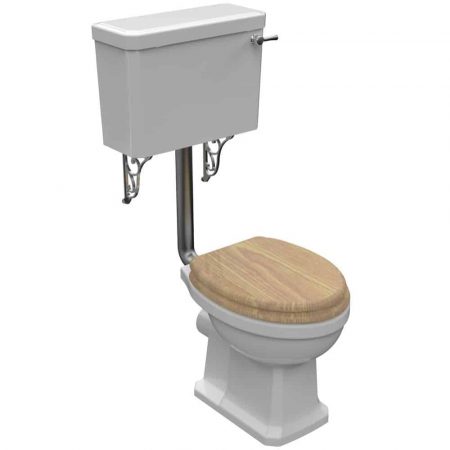 The older property lends itself to high level toilet designs. This type uses a long flush pipe between the pan and cistern, which gives a truly stylish period look.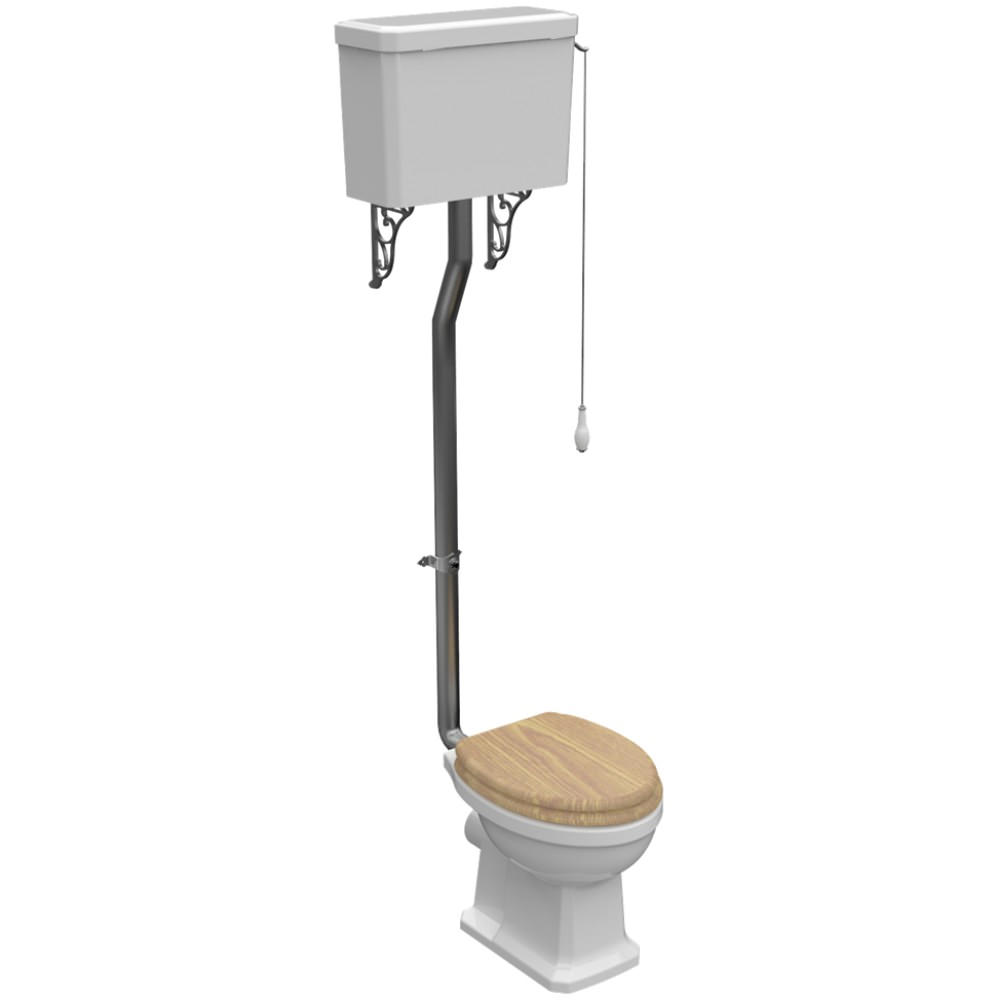 Many modern bathrooms feature special furniture or boxings which utilise a BTW (back-to-wall) pan with the cistern neatly hidden inside the unit. This creates a more streamlined look, and eliminates any dust traps. Furthermore, the cistern parts are accessed through either a removable flush plate or fascia on the furniture.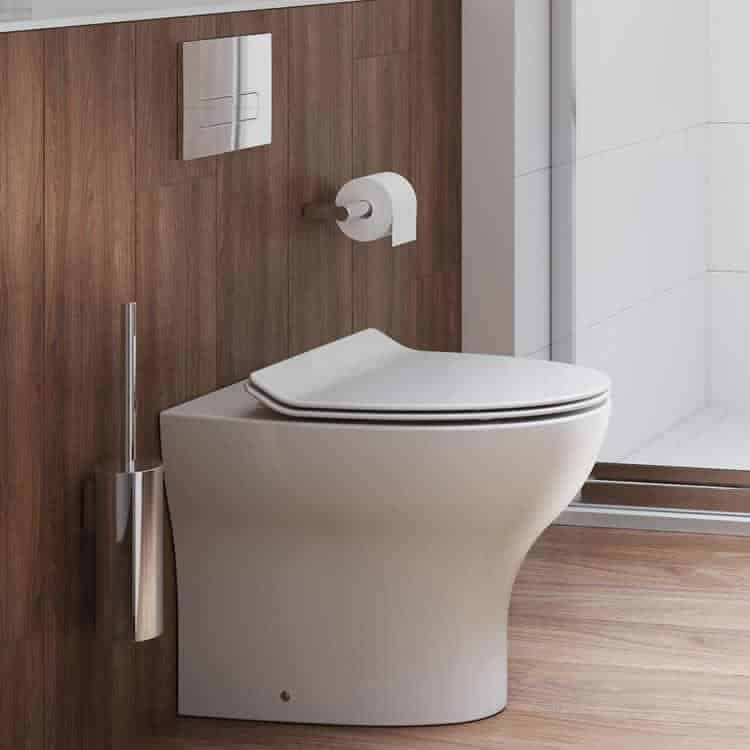 For the ultimate on-trend look with ultra clean lines, look no further than a wall-hung toilet. 
In other words, a toilet pan hangs from a special frame which is housed either inside a bathroom cabinet or in the wall. Owing to this, the whole floor can be cleaned easily, and the floor space appears larger.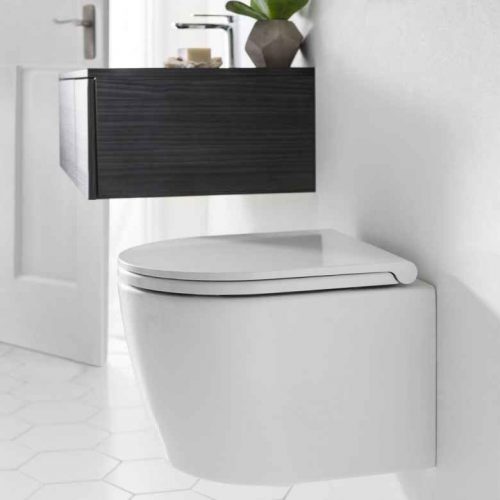 Some close-coupled WCs are available with a higher toilet pan, known as a comfort height toilet. For instance, these are generally 5cm higher than a standard pan making them easier to sit on and get up from .
As such, the elderly, infirm and even taller people will benefit from having less pressure on the knees and joints.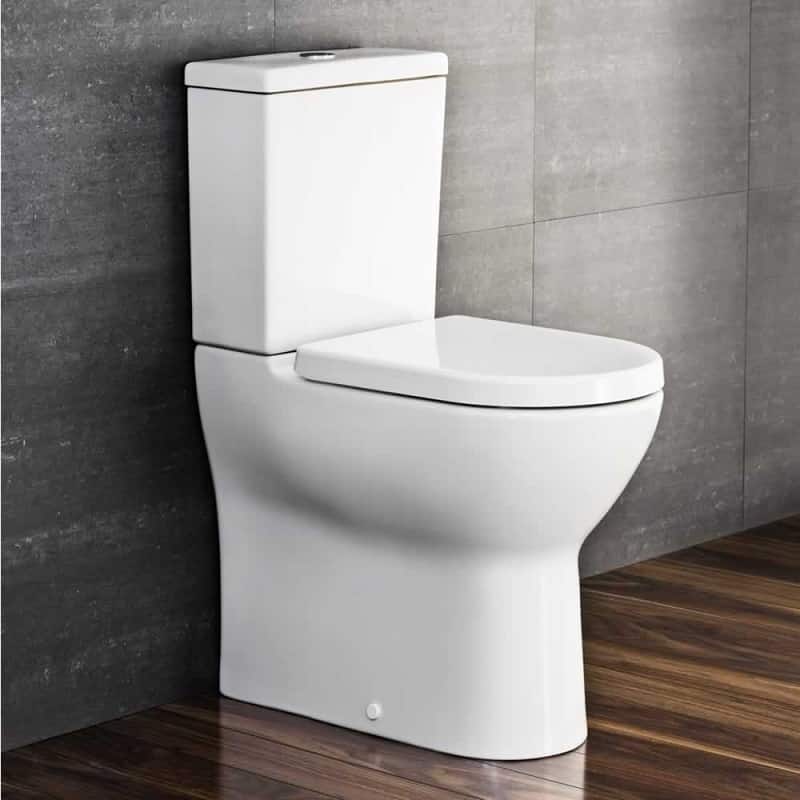 Corner toilets have a special shaped cistern which is designed to fit into a corner of your bathroom. In this case this helps to maximise any available space. 
With this in mind, corner toilets are perfect for smaller bathrooms, en-suites and cloakrooms.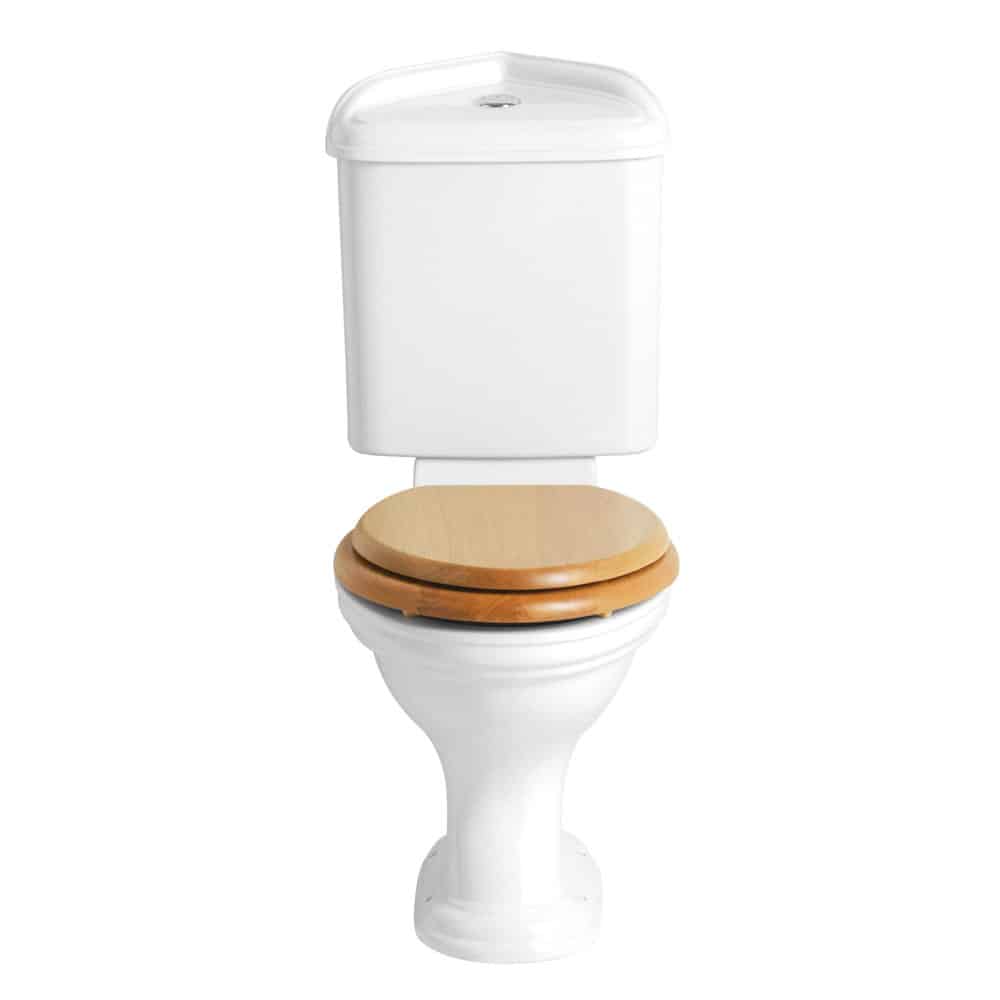 Rimless pans are a new innovation to the bathroom world. As the name implies, there is no inner rim inside the toilet bowl, and they have a unique flushing system that directs a powerful jet of water around the bowl economically and efficiently. 
Easy to clean
Hygienic design, reduces bacteria build up
Water saving and efficient
Innovative design
Available in all formats eg. close-coupled, wall-hung, back-to-wall, and traditional designs