Bathroom Radiators and Heated Towel Rails
Heating is often an afterthought when planning a new bathroom. However, towel rails and radiators help to bring the overall feel of a bathroom together.  You can choose bathroom radiators and heated towel rails to either contrast or match existing styles. Colours now include metallic finishes, bright or pastel colours, and a range of blacks, greys and neutrals. Indeed there really is something for everyone.
Everyone loves toasty towels and a cosy bathing area. Therefore, if you want to heat the bathroom it is vital to calculate the correct size of towel radiator. We can help work out the heat output you'll need to warm the room rather than just your towels.
In light of this, many heated towel rails have a dual fuel option. This means they can run off your central heating system in winter, and revert to heating an electric element in warmer months.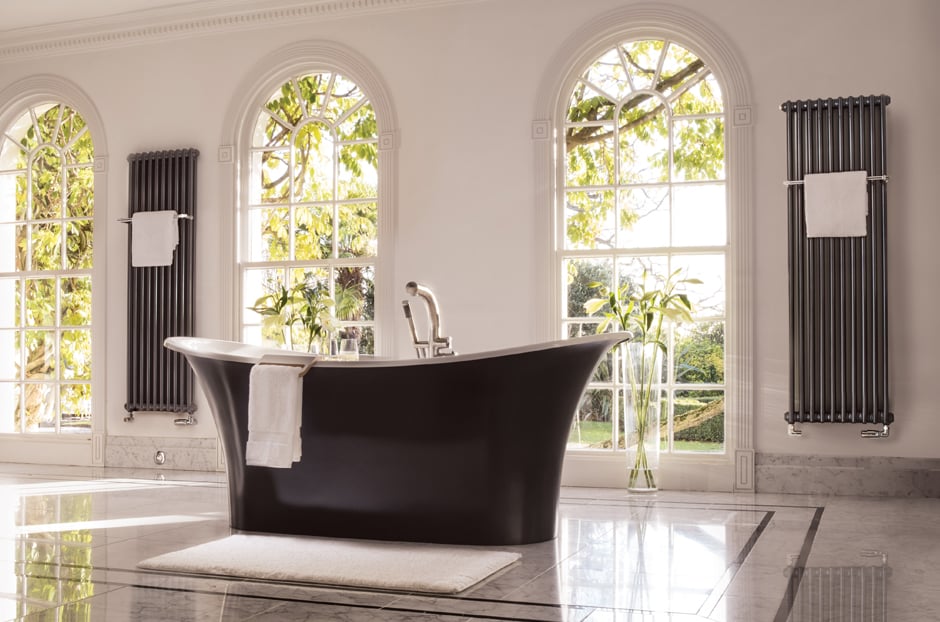 Style Statement
Top brands such as Bisque, Zehnder & Crosswater produce wonderful modern designs of heated towel rail.
For example, this picture shows the Crosswater Wedge Towel Warmer in metallic black matte. This makes a bold style statement, with its edgy design acting as a main feature in the bathroom.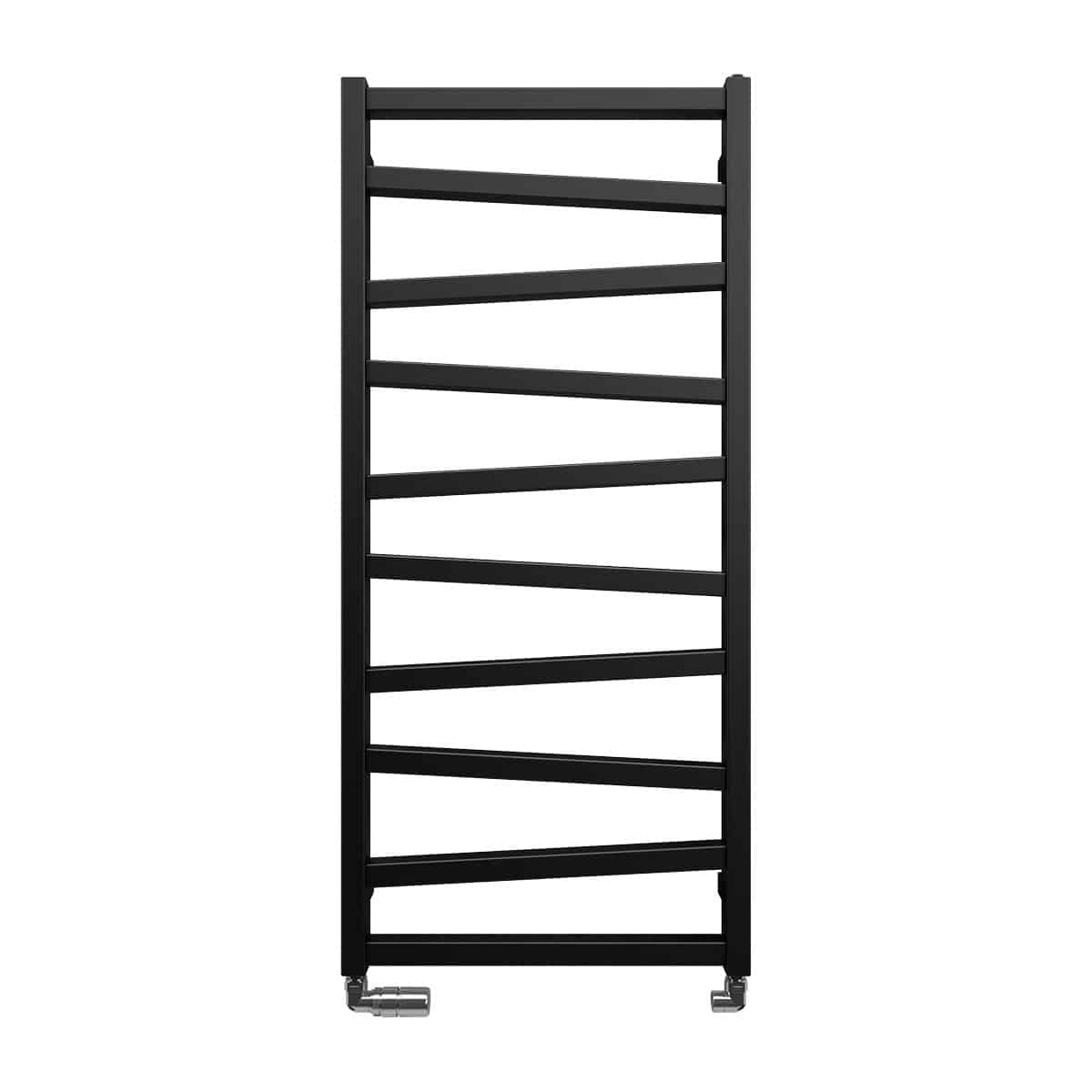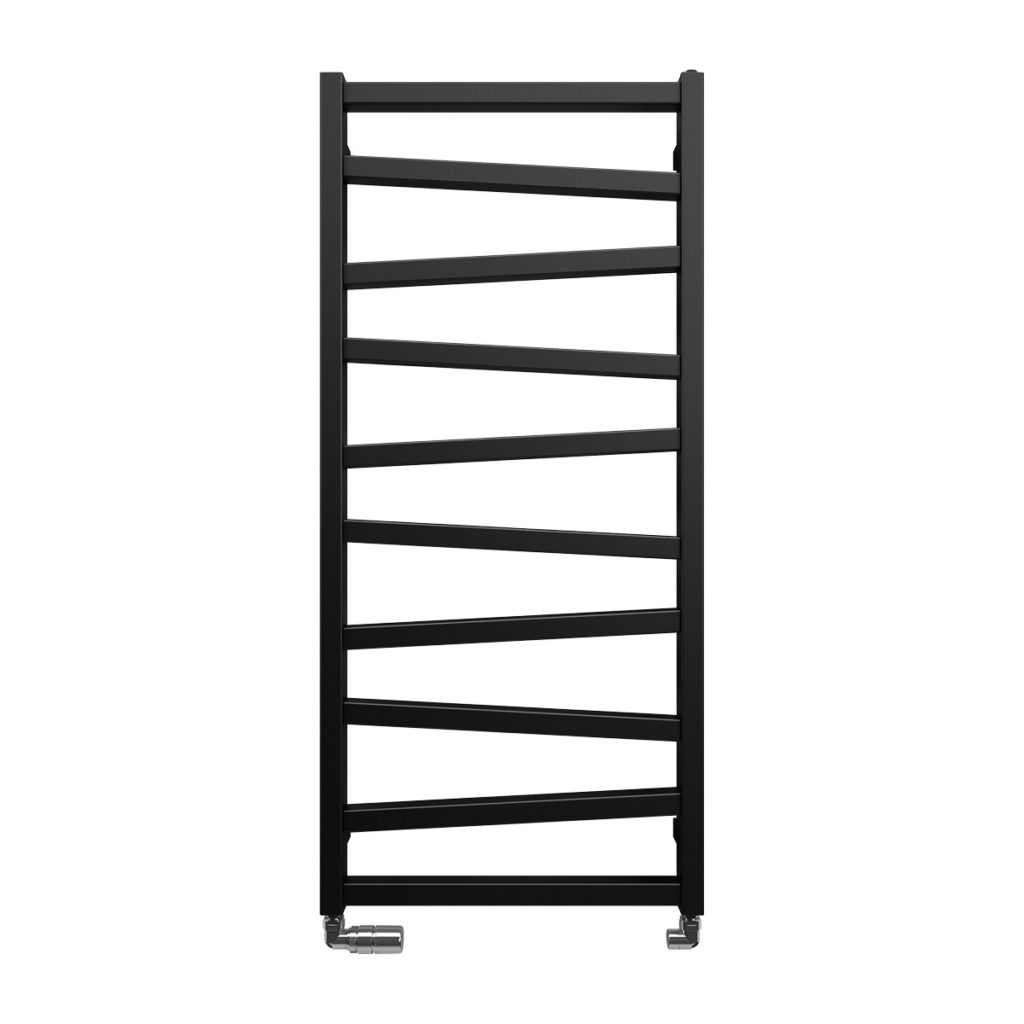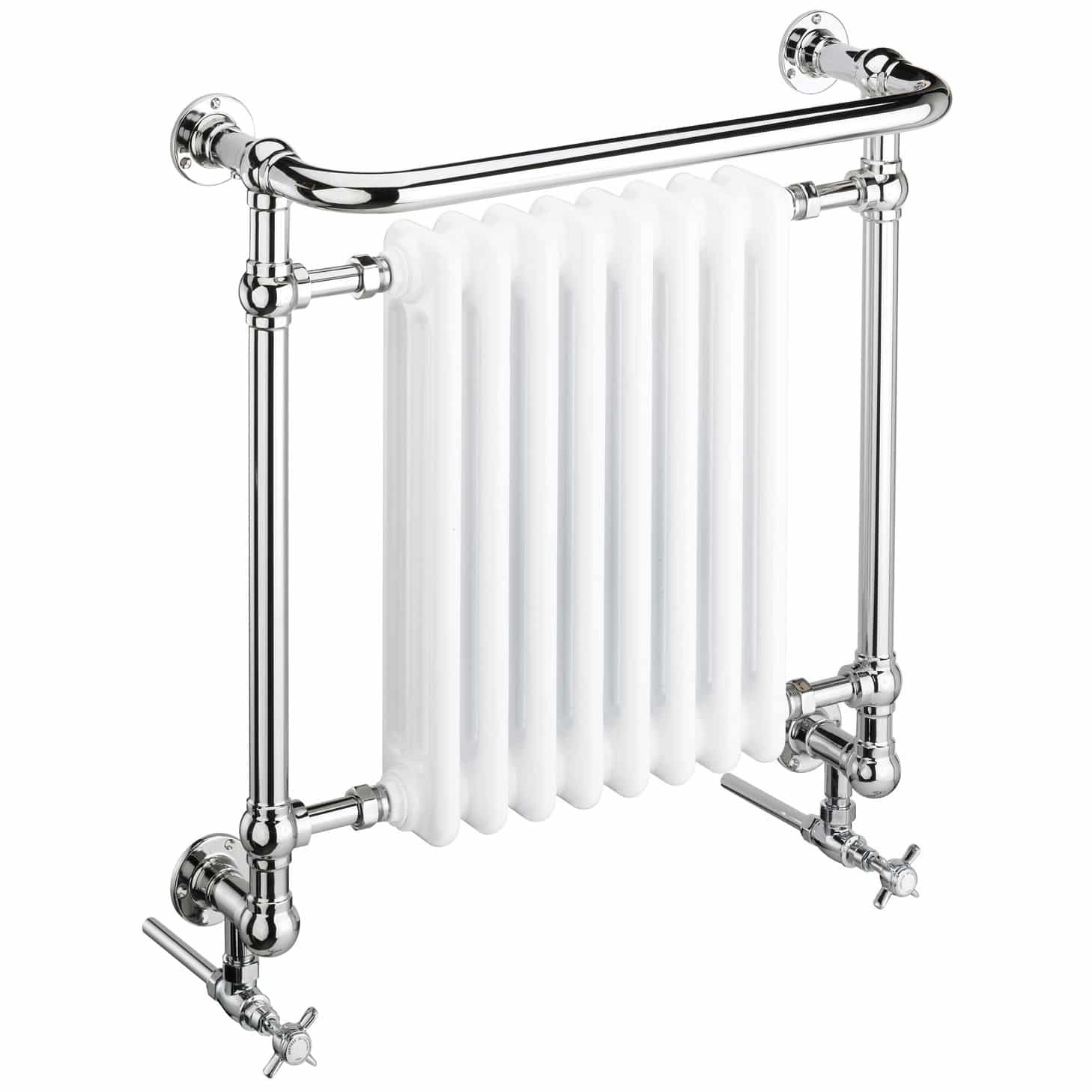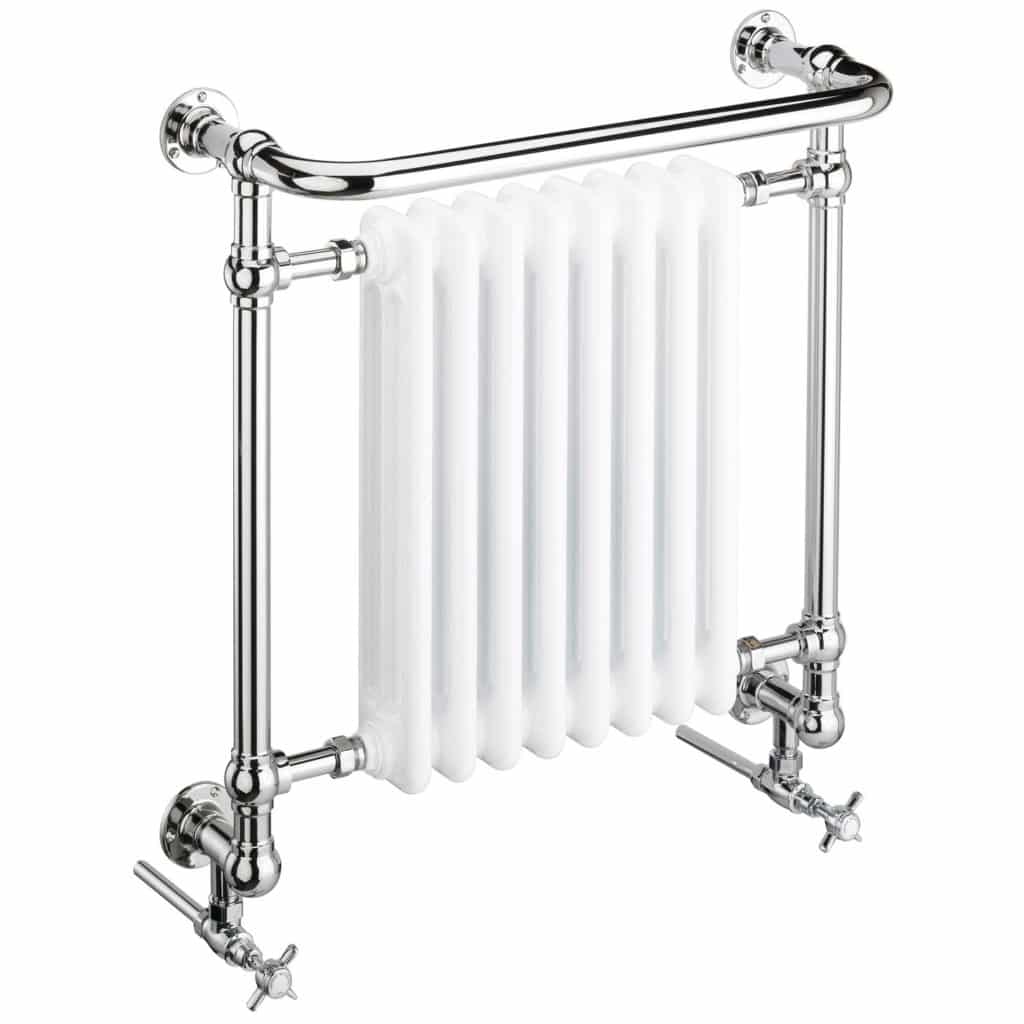 Traditional Period Charm
Beautiful chromed rails and white enamelled radiators bring a traditional bathroom to life. This classic style evokes the essence and spirit of yesteryear.
A popular example is Heritage's Clifton heated towel rail (shown here). This offers a classic style to warm your bathroom or cloakroom.
As well as white, the radiator panel is now also available in black to go with the current trend of black bathroom fittings.
Can anything beat stepping out of a bath or shower, and being wrapped in a warm, cosy towel? Especially during the chilly winter months.
Corner Solution
Avoid wasted wall space with a towel warmer that fits neatly into the corner. This can be used in any bathroom, but is especially perfect for compact rooms. Usefully, the In-corner designer towel rail is available in two sizes and comes in Modern Grey.
Furthermore, there is also an Out-corner model designed specially for an external corner.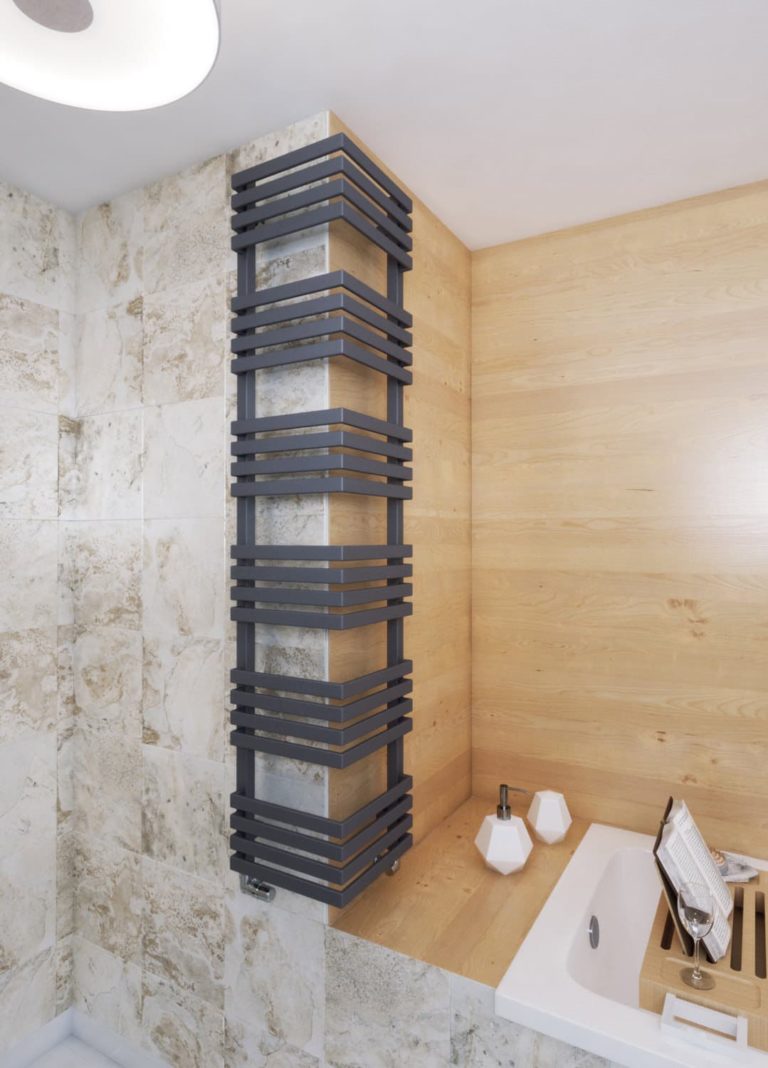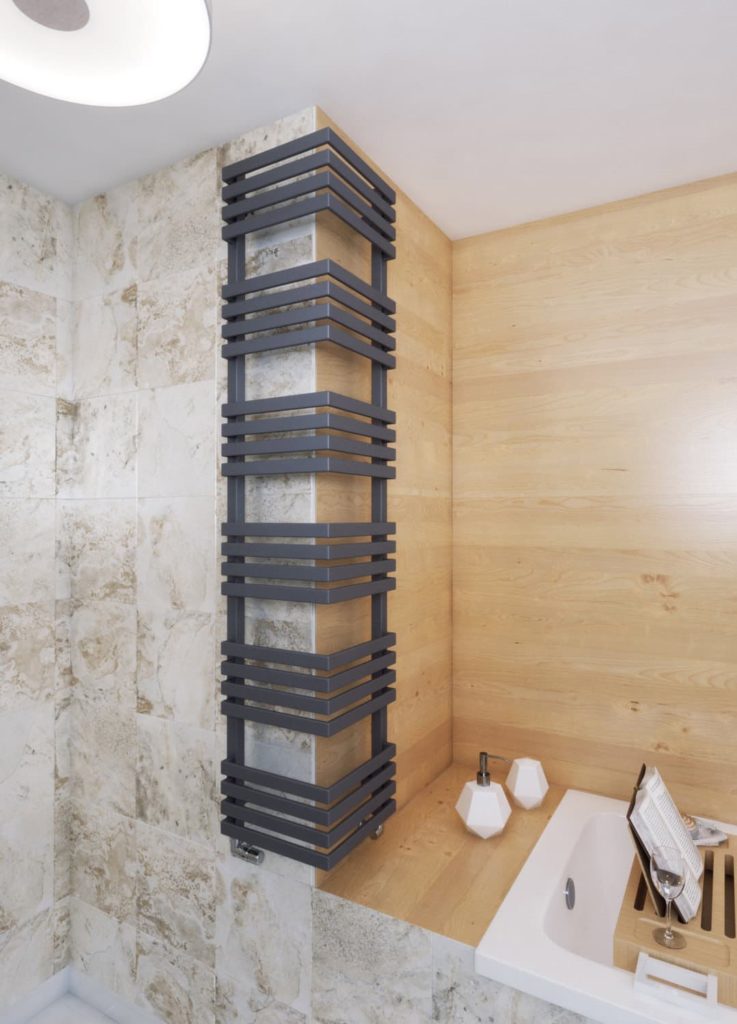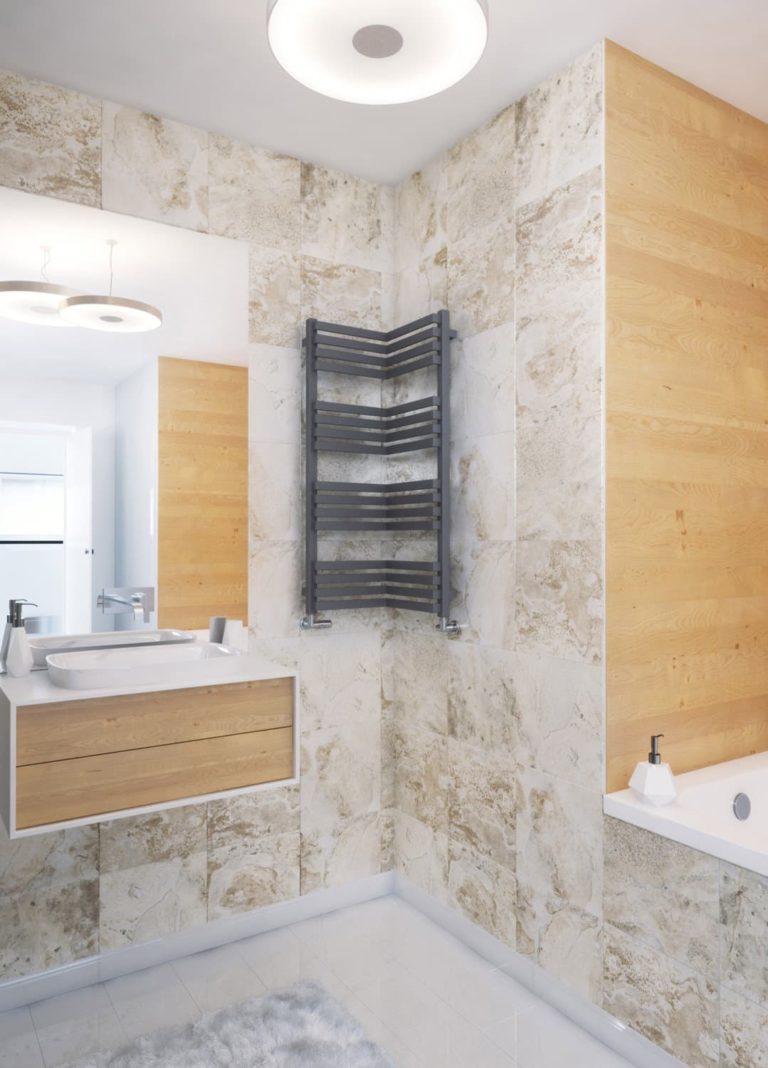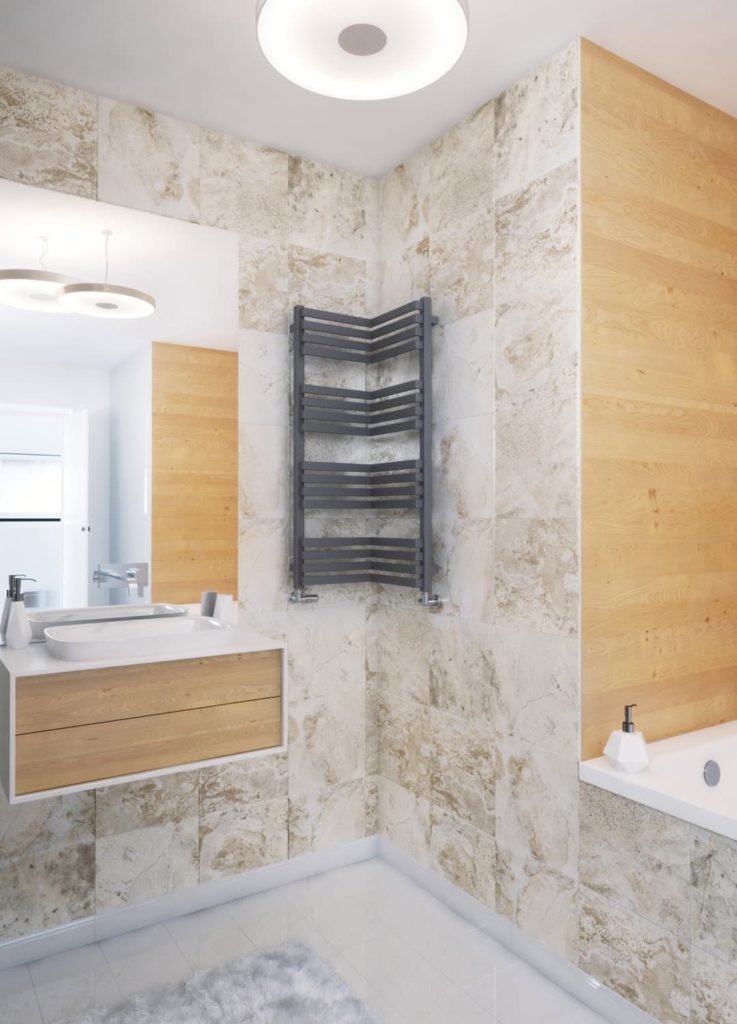 Designer Style
The Archibald towel rail is an eye-catching, award-winning towel radiator which was designed as a tribute to the ultimate butler.
Moreover, its sleek, sinuous form will ensure that your towels are served warm and dry. 
Not to mention it is also available as an electric-only model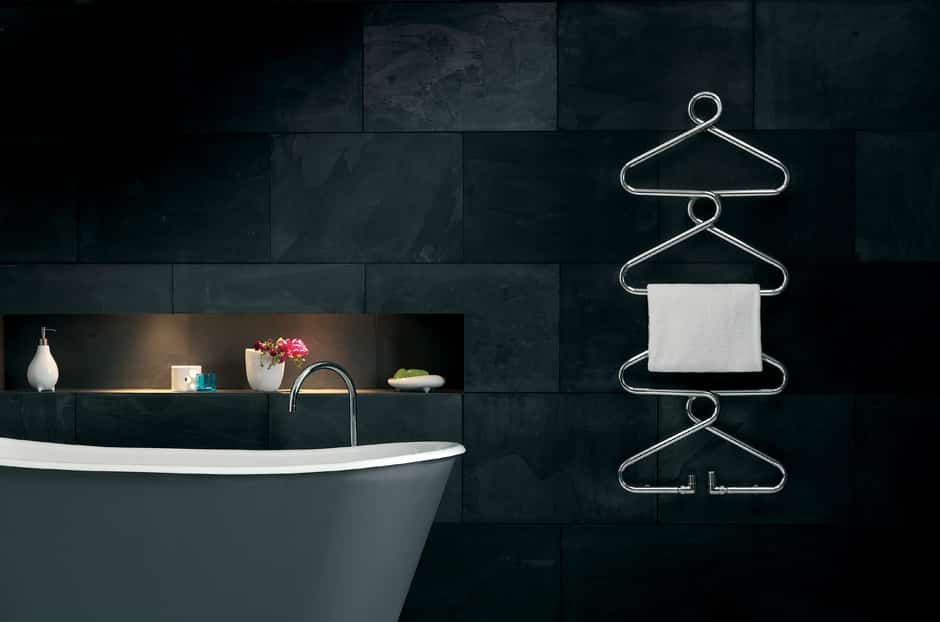 Bisque
The Zehnder Bisque range of radiators have over 2000 colour options. There is also a unique colour-matching service available. Therefore it is possible to find a close match to many popular UK paint brands.
See some great examples of colour matched radiators below: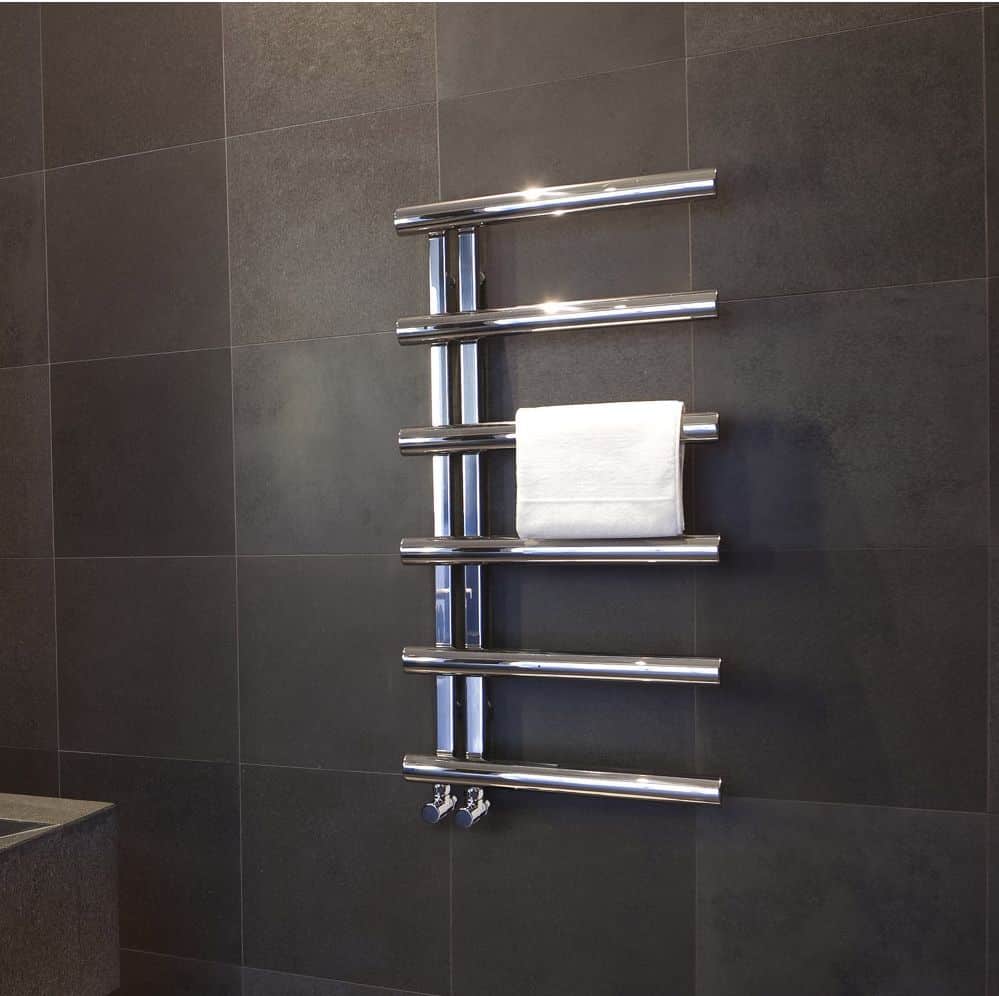 Modern Classic – Chime
This gleaming towel warmer is a great all-rounder. Made from stainless steel, the polished finish is perfect for wet rooms. In addition, the wide rung spacing allows plenty of room for towels – great for family bathrooms.
Its attractively chunky rails can be installed to the left or right which is perfect for 'couples' bathrooms with 2 basin areas.
Also, the Chime is available with dual fuel for summer use or as an electric only version.